Thank you to Nordstrom and ShopStyle for sponsoring this post
In a recent Q&A on Instagram, I got a bunch of questions about my workout routine. The truth is, the only "routine" I have is consistency. I aim to workout for at least 30-45 minutes 5 days per week. Our weekends are packed with sports for our kids so I get all of my sweat sessions in during the week. Most days I get my kids off to school, and then workout before I start my work day (perk of working for myself, I realize this!). Sometimes I try to wake up early and get a run in before the morning rush, but I really value my sleep and that only happens about once per week. I think the key to working out consistently is switching it up! Here is a sample workout week for me: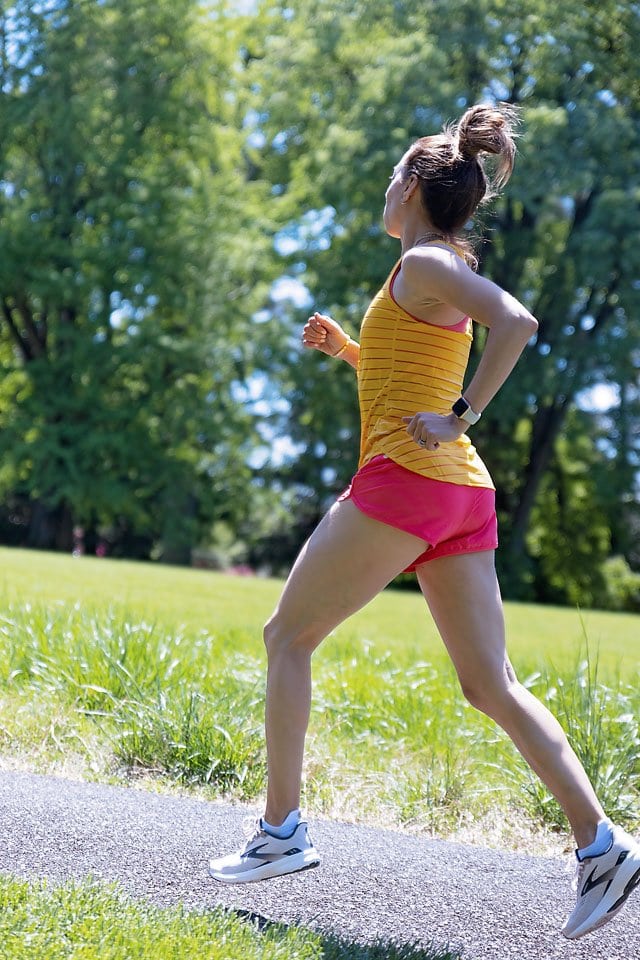 Monday: 45 minute outdoor run (4-5 miles)
Tuesday: 30 minute Peloton ride
Wednesday: 45 minute Sculpt Society video or 45 minutes power yoga
Thursday: 30 minute outdoor run
Friday: 45 minute bootcamp (alternating segments of treadmill running and strength work on the floor)
If I do something different every day, not only do I work different parts of my body, but it also keeps me from getting bored. Wearing fun (and functional) workout clothes also keeps me highly motivated to get in that sweat session! Whether it's a full on workout, or a leisure walk (because every step counts), I wanted to spotlight some warmer weather workout gear from Nordstrom.
Get your sweat on….
Tank | Shorts | Sports Bra | Sneakers (size up if between) | Socks (the best!)
Zella is always the first brand I scour when looking for new activewear. These Aero shorts are a top seller for good reason. The thick waist band helps them stay in place for dynamic movements and the quick-dry fabric is lightweight and non-chafing. I have several of these seamless, compressive sports bras as well. They are great for high impact workouts, but also feel great on your skin. And why not go all out with color? This tank comes in lots of pretty hues and I love the mesh panel details.
More activewear for high intensity workouts
Just move….
Like I mentioned before, every step counts, so on the days that I am not "working out" I still like to move. This is an outfit I would wear on a walk/light hike/or just going from game to game to game with my kids!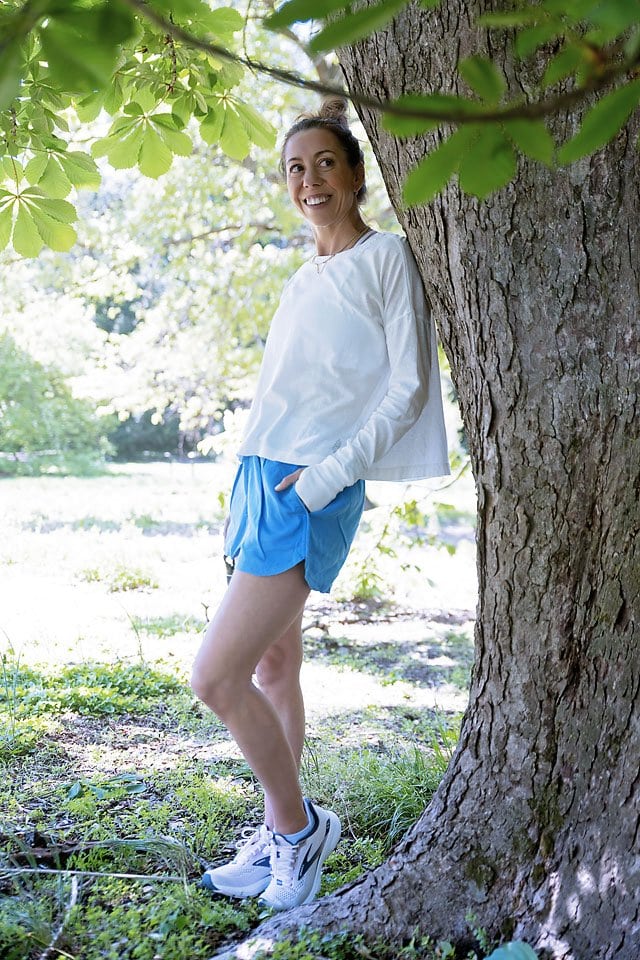 Long Sleeve Tee | Shorts | Sports Bra | Sneakers
More Activewear for everyday movement below…..
As always, Nordstrom has the most amazing customer service and if you just can't wait for your items to ship, try the buy online pick up in store service! And yes, they will even bring it right out to your car. If you aren't already a Nordy Club member, it's no-brainer to earn points on every order!