Who else is ready to be beach bound? The sun, salt air, sand between your toes, the waves, and the stuff….you know, ALL THE STUFF! Gone are the days when it was just me, the surf, one towel and a great beach read. But hey, I am still excited for days at the beach. This summer I will be prepared to pack all the "things" because I am going to have the perfect beach tote! I am talking multi-storage options, waterproof, heavy duty shoulder straps and still enough room for me to bring something of my own! Oh, and I can't forget stylish. Whether you are packing for a family of 6 or a solo trip to the shore, we have got the bag for you! And to all my pool friends, I didn't forget about you either. All of these great totes are perfect pool side. Check out some of our favorite beach totes and if you listen close enough, you can hear the beach calling!
Neoprene Beach Tote (now available in a new color)
Large Beach Totes
Take it from someone who knows, a large beach tote is a must when you need to pack for multiple people. I know there will come a day when each one of my boys will carry his own bag, but until those days come, I need a great big tote, with lost of compartments and pockets. And waterproof and easy to clean are a huge bonus! Check out some great, large beach totes and get packing!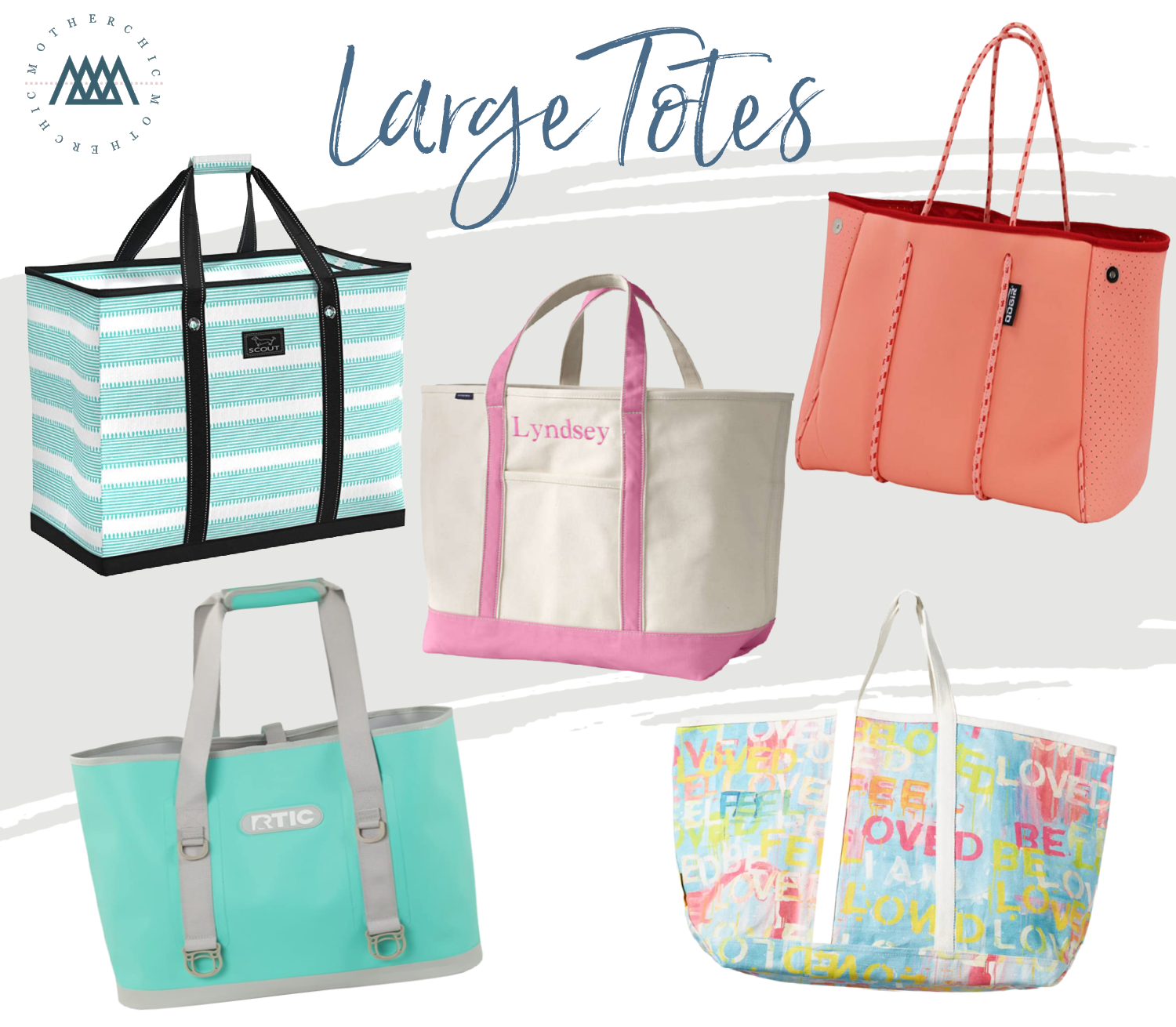 Small Beach Totes
If it's a vacation you are taking or spending a day at the beach with a few friends, a large tote isn't always needed. In fact, I prefer a tote that offers me just enough room for the essentials. A towel, sunscreen, water bottle and a good book. This size bag also allows me to have fun and show some style and personality! Check out some chic totes and get ready to feel those beach vibes!
Beach Wagon
A beach wagon is perfect for when you have to bring everything but the kitchen sink to the beach. It's ideal for packing and transporting all of the beach toys, chairs and maybe still have enough room for your beach bag. That way you can, um, dare I say, walk to the beach hands free! Now that sounds like a day at the beach!