In addition to a good lathering of SPF, a hat will protect that beautiful face of yours from the summer sun. My collection of summer hats is growing at the same speed of my ripped jeans and leggings, but there are so many different styles to choose from now! It's also a great way to hide that haven't-washed-my-hair-in-two-days hair…you know what I mean 😉 We have rounded up four of our favorite summer hat styles, so no matter what your style is there is a hat for you!
(also wearing: Dress | Sandals)
Ranchers & Fedoras
I like to think of the rancher or fedora as the brunch of hats. She's fun, a little sweet, a little spicy, and pairs well with any summer outfit. Mimosa, anyone?
More Rancher & Fedoras Below
Floppy & Wide Brim
Ah, the classiest of the bunch. I feel like there is something slightly mysterious and almost sultry about a good wide brim hat. It just makes me feel more elegant when I throw one on, especially in my favorite swimsuit on the beach or by the pool. Added bonus: It shades more than just your face. No burnt shoulders, please!
Baseball Hats
Sideline Chic is a thing, and I am proud to say that I think I have perfected the look. There's nothing like throwing on a good ol' baseball hat while running out the door for a day of soccer/baseball/you-name-it games. But while we're at it, why not make the baseball hat cute too?!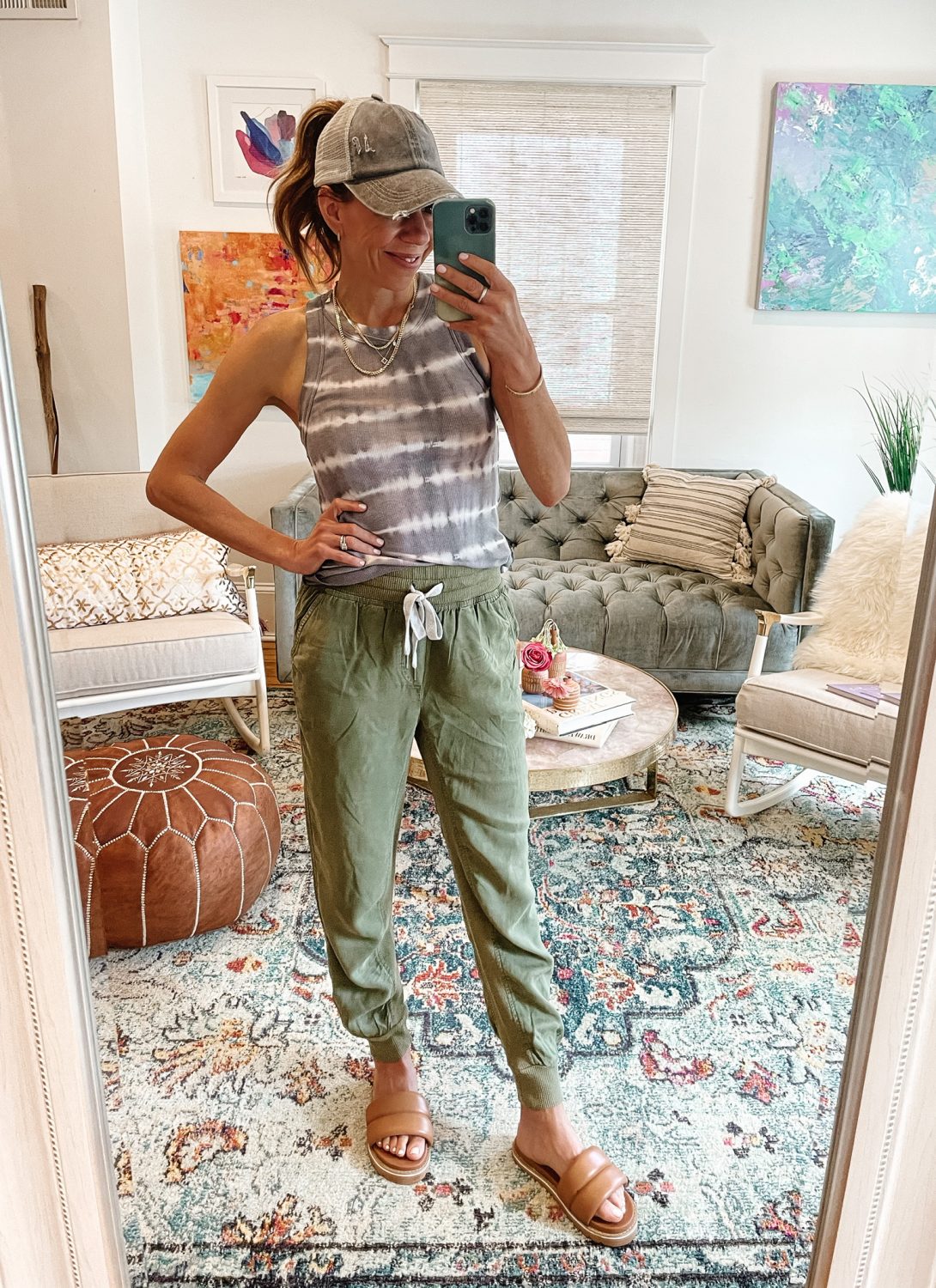 Hat | Tank | Joggers | Sandals  

Shop More Baseball Hats Below
Visors
The rising star. Visors have been on the up and up for the past two summers, and I am finally ready to dip my toe into that pool. From adorable straw visors to preppy to packable, I think this is a trend that is going to grow on me quite a bit.