Thank you to ELEMIS and ShopStyle Collective for sponsoring this post.
I've written before about my nighttime skincare routine. Spoiler alert, it takes me 10 times longer than my husband's nighttime routine (if his actually exists?) Even at my most tired, I will never skip a step, but I'm going to share one product that makes my skincare routine more "ritual" and less "routine". If you've ever walked into your bathroom at 9:30pm, stared into the mirror with a full face of faded makeup then groaned at the thought of splashing water on your face to wash it off, I feel your pain. One of the reasons I love the ELEMIS Pro-Collagen Naked Cleansing Balm so much is because there is no splashing water required. The cleansing balm has the consistency of silky gel and when warmed between your fingers it literally melts on your skin.
Shop the ELEMIS Pro-Collagen Naked Cleansing Balm HERE and use code LINDSEY20 to save 20% off your order!
I take generous amount of the balm and smooth it all over my face. It removes make up and impurities while also hydrating the skin leaving it feeling crazy soft and glowy. I was so excited to learn that ELEMIS came out with their Pro-Collagen NAKED Cleansing Balm because this product is also safe to use around your eyes to remove eye make-up. The cleansing balm comes with a washcloth that you simply soak in some warm water, wring it out and wipe it away.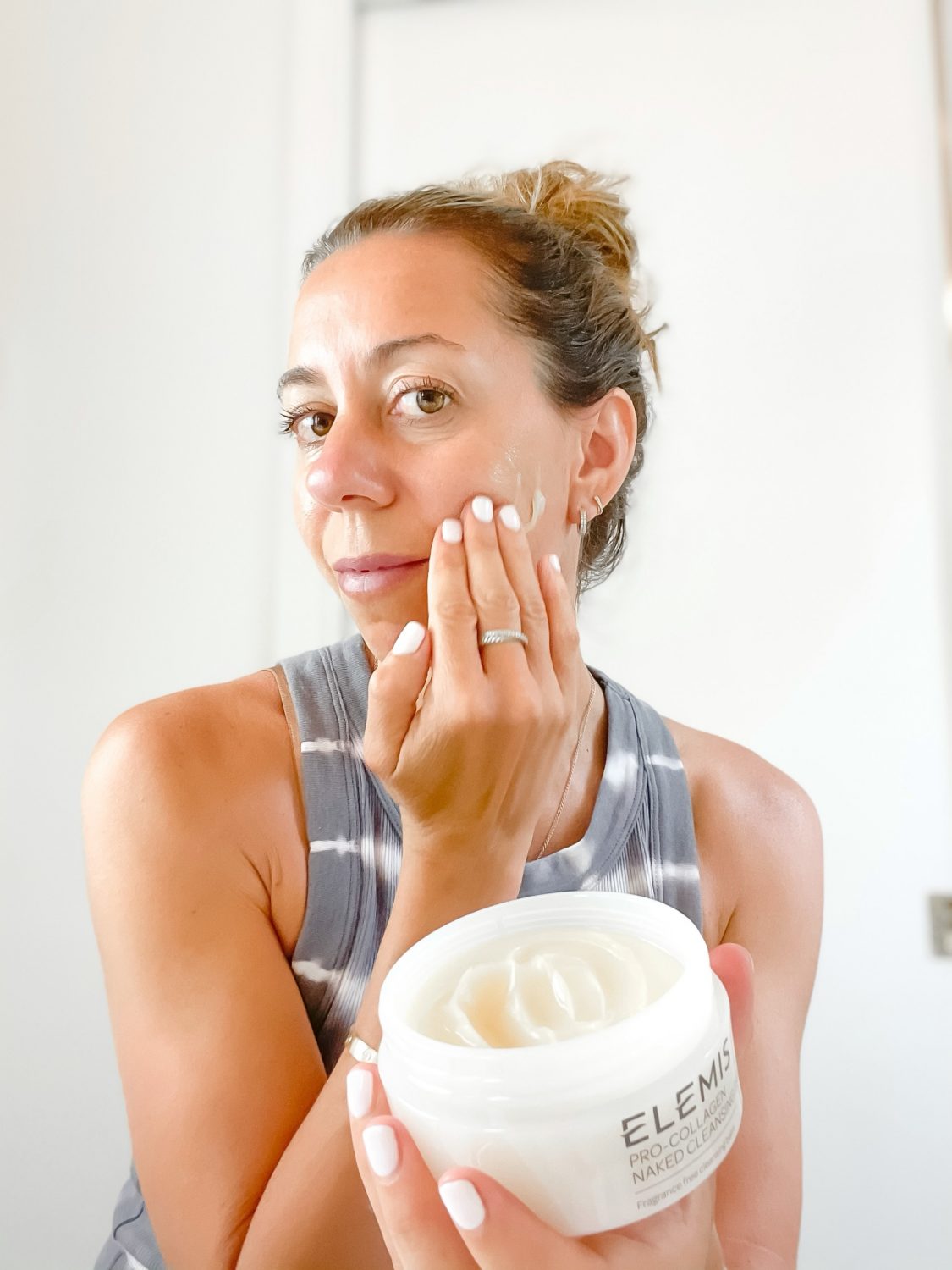 The cleansing balm does come in other scents (original and rose are my other favorites), but to remove eye make-up when using these balms I use eye make up remover wipes. It is not recommended to use those variations around the eyes, but with the naked version that is fragrance free, you can go all out and even remove lipstick too!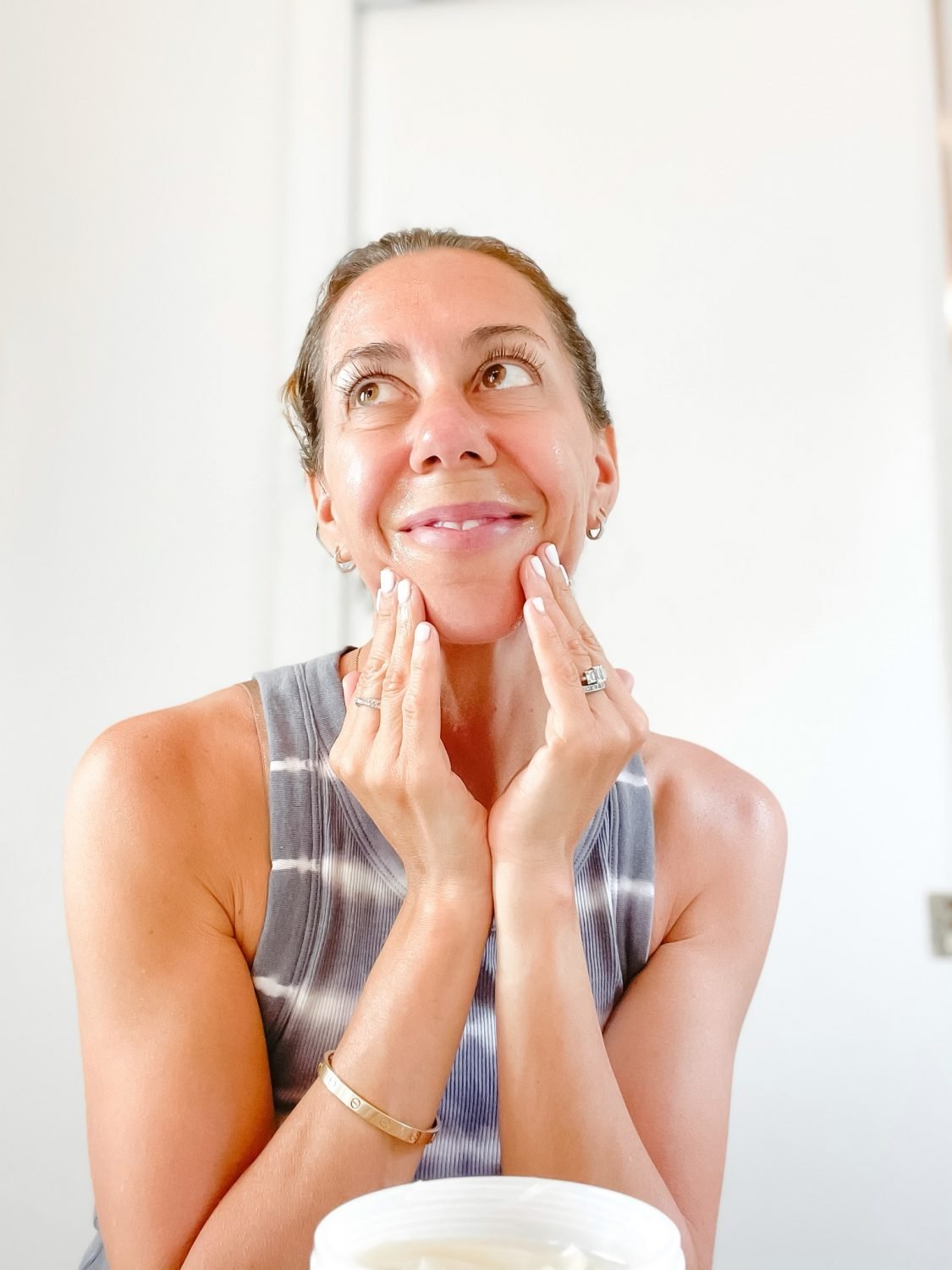 Most cleansers make my skin feel dry and tight after use, but the cleansing balm is truly a hydration bath. You can even leave it on your skin as a mask for a few minutes before rinsing off. After I wipe the balm away I follow up with some of my other favorite ELEMIS products below….
The Pro-Collagen Oxygenating Night Cream is one of those things that I can't go to bed without wearing. If I want an extra boost, sometimes I add a few drops of the Pro-Collagen Rose Facial Oil. And as I near 40, I've realized that I can't forget the neck! I started religiously using the Pro-Collagen Neck & Decollete Balm because prevention is key right? Oh, and if you are looking for a great summer day cream, the Pro-Collagen Marine Cream also comes with an SPF30 option!
Have you started using any ELEMIS products? Let me know your favorite in the comments!
Shop my Elemis go-tos below…
Use code LINDSEY20