If anyone has recently tried to order appliances you may know that the wait times are nearing 2022. So hopefully these cute outfits deliver in time for July 4th! I love getting festive for the holidays, but I also love versatility. So wearing these outfits again and again is must. The few accessory swaps – belt here, earring there – can take you from one bbq to the next. But my definite must have for the 4th and for the summer is denim! A great pair of cut-offs (yes, there is a whole post for that!) or a non-see through pair of white jeans (totally a post for that too) will be the base for a great 4th of July outfit.
4th of July Dresses
These one-hit-wonders will have you feeling fabulous for the 4th. Add on a denim jacket and snuggle up to watch the fireworks!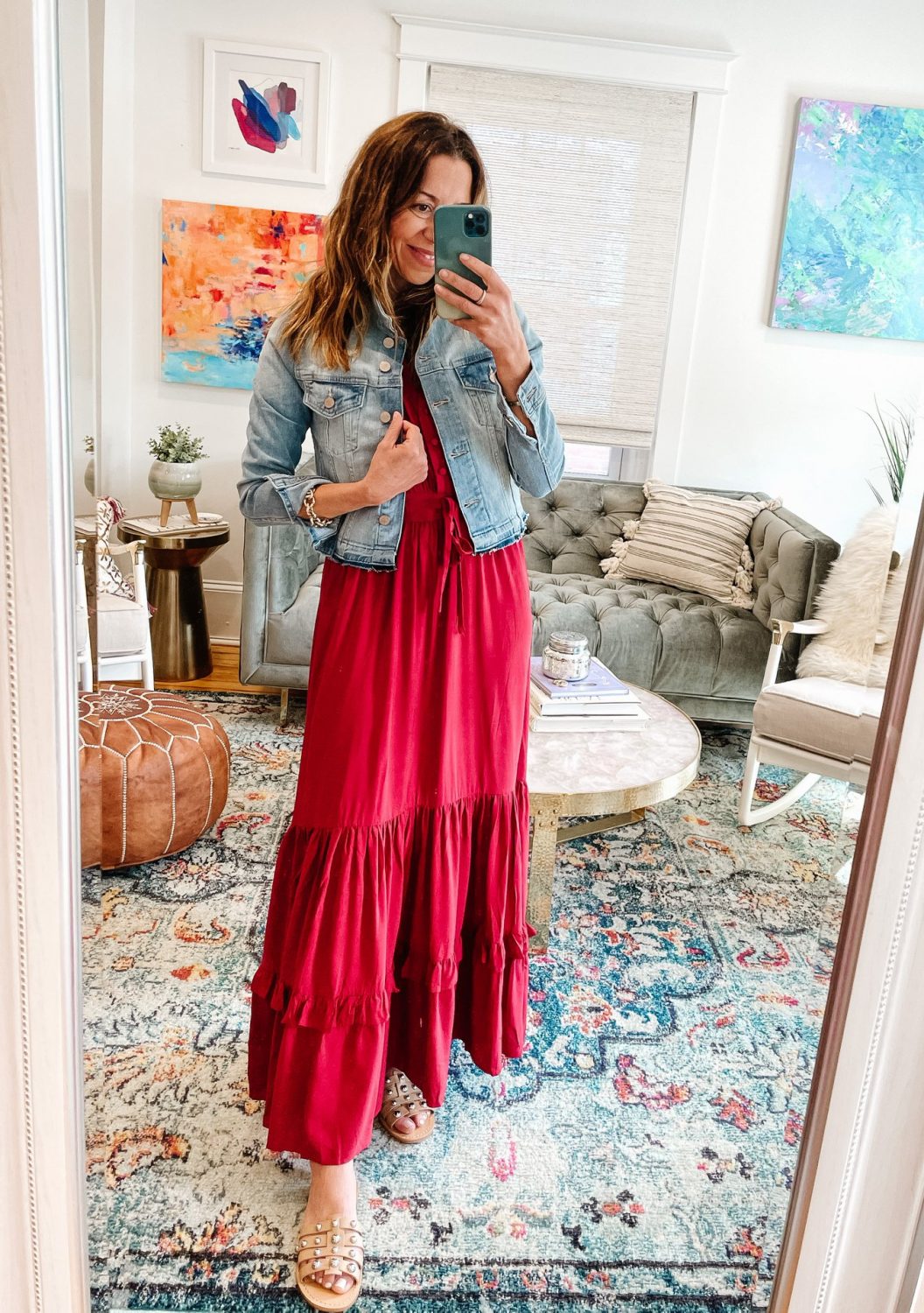 Jacket | Dress (under $35, wearing small) | Sandals
Left Look // Jacket | Dress | Sandals
Right Look // Dress (use code MOTHERCHIC15) | Sandals
Shop More Fourth of July inspired dresses here
---
4th of July Denim Outfits
Whether it's white jeans or a great pair of cut-offs, denim is always a do for the Fourth. Pair with an easy stripe top or and some festive earrings!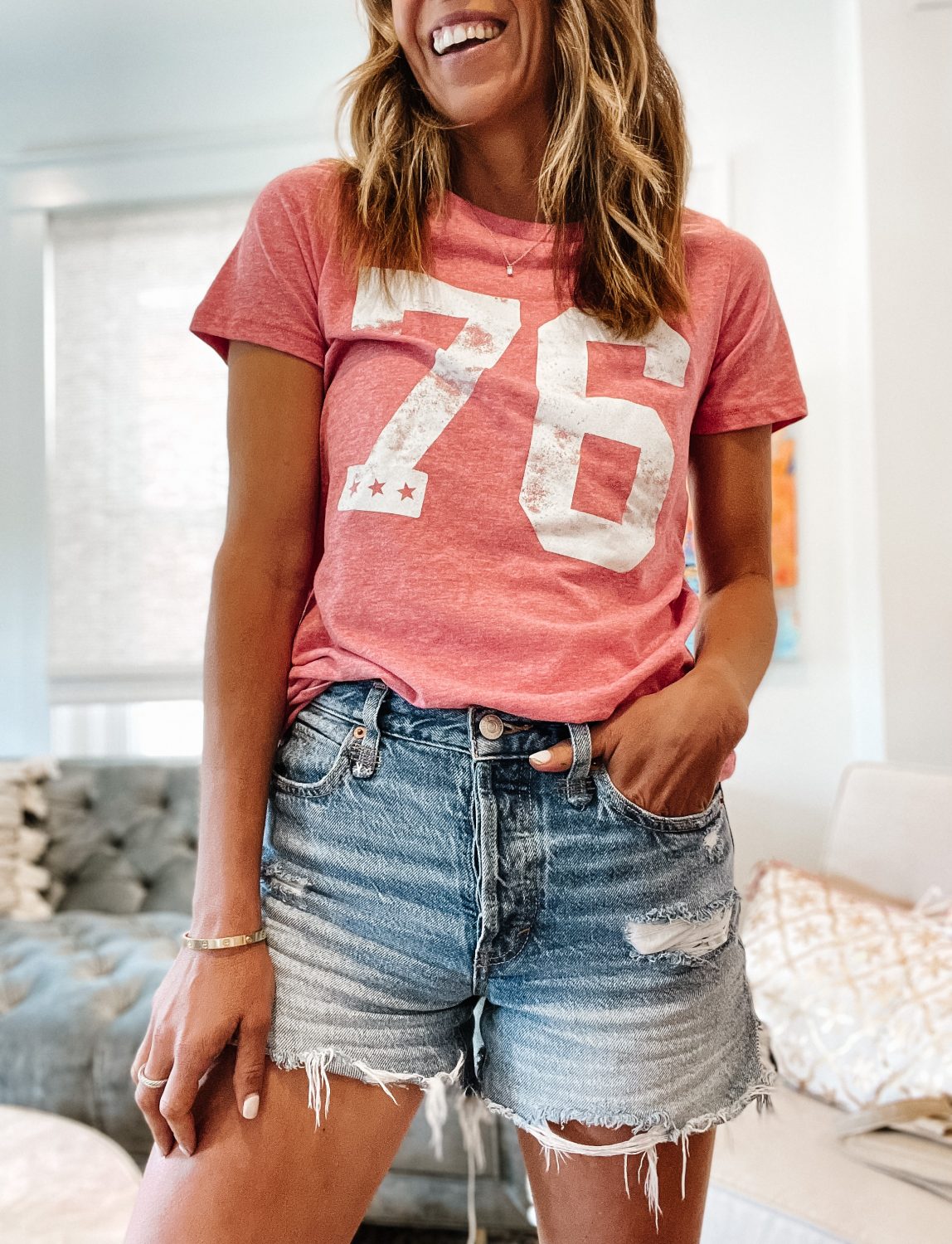 Left Look // Tank | Shorts | Sandals | Bag
Right Look // Top | Shorts | Sandals
White Tank | Layered Bra | Shorts | Sandals
Shop More 4th of July outfit inspiration below…