I am pretty sure I declared this summer, "The Summer of the Dress"! And don't get me wrong, I have been wearing and loving so many summer dresses, bu then I noticed there are some amazing summer tops out there. I don't mean basic tees or tanks, I'm talking fun "going out tops". Doesn't the phrase "going out" have a nice ring to it? Whether it's out to dinner or to a backyard barbecue, there are so many stylish going out tops. From bright colors, to one shoulder tops, to ruffles to pretty floral prints these going out tops will have heads turning. (And your friends asking, "where did you get that top"?) If you are looking to give your sundress the night off, and want to wear your favorite denim or those chic shorts, check out some fabulous going out tops that will sure to have all eyes on you… and your top 🙂 While trends come and go, we have curated a mix of fun going out tops and styled them below. We are seeing a lot of one shoulder tops this season and love pairing whatever top we are wearing with a fabulous pair of earrings!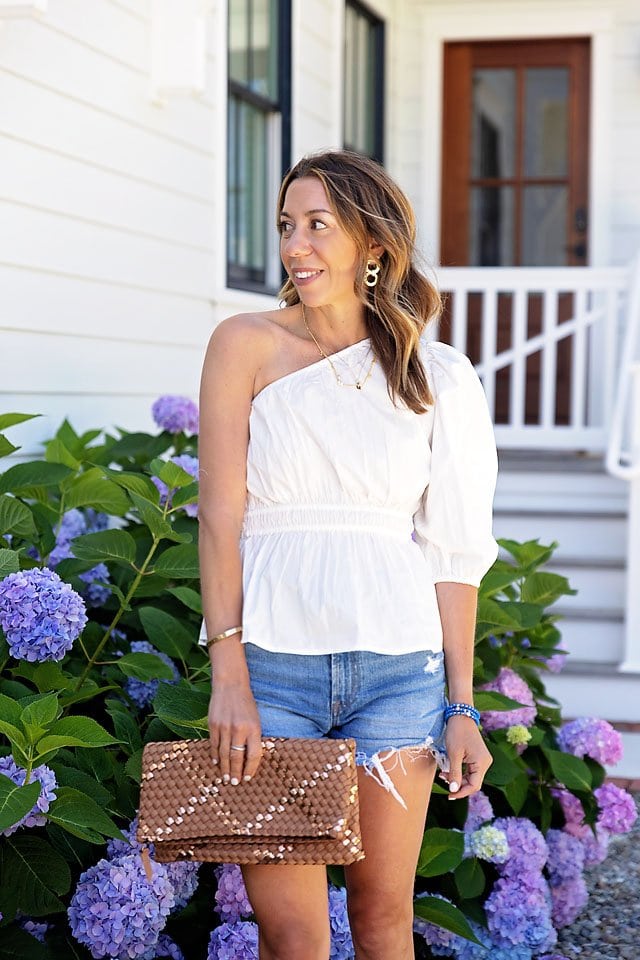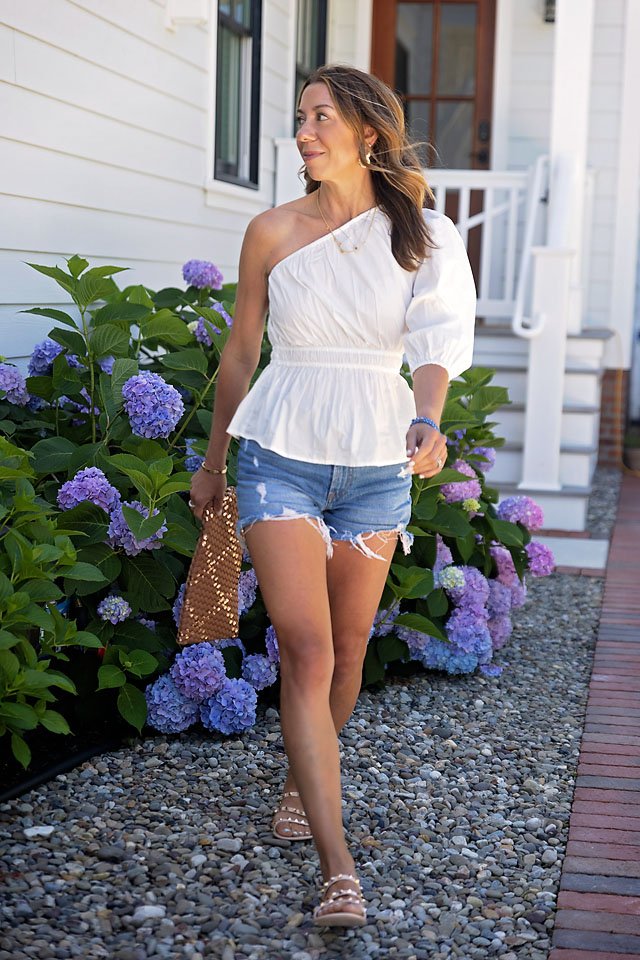 Top (runs TTS, wear with a strapless bra) | Shorts (TTS, wearing "medium destroy") | Clutch | Shoes | Earrings | Bracelets
More going out tops below….
Stylish look for dining al fresco!
| Jeans | Top | Bangles | Sunglasses | Bag | Sandals |
Boho vibes for a backyard bash!
| Jeans | Top | Sunglasses| Earrings | Bag | Shoes
The 3 C's! Cool, cute and always chic!
| Earrings | Cuff Bracelet | Shorts | Cami | Sunglasses | Bag | Sandals |
Shop our "going out" top edit below….
For more summer outfit inspiration, check out these posts!