My friends, our favorite time of year is almost here. This is the 8th Nordstrom Anniversary Sale I have helped many of your shop and I am optimistic that this year will be GOOD! Last year was tricky because we weren't sure what the fall would bring and if we would be venturing out of our sweatpants. This year, however, things are looking a lot brighter and not only we be able to wear *all the fashionable things*, but the world will also be able to see it. I am going to get right to it so you can see the Nordstrom Anniversary Sale Preview, but first a few pieces of KEY information. This year you can preview the entire sale HERE, but you won't be able to shop it until your designated day based on cardholder level. All of the details about when you can shop are in this post.
E-mail subscribers will be sent our complete Nordstrom Anniversary Sale Checklist and Top Looks! To get these helpful posts sent straight to your inbox, get on the list here! NEW THIS YEAR…. I can also text you our top picks and you can get on that list HERE. If you are on either list, you are entered to win a $100 gift card! I will randomly select 3 text subscribers and 3 email subscribers on July 11th!
How to Create a Wish List
We all know from prior years that merchandise sells out FAST when it comes to the sale. This year, with the Nordstrom Anniversary Sale Preview being online, you can start to create wish lists of items so that when you are able to finally shop, you can simply check out first thing in the morning!
To add things to your wish list, just sign into your account, and select "Wish List" ….
When you are looking at a specific item, you can also add it to a wish list you've created by clicking the button indicated below…
Ten things we are adding to our Wishlist STAT
These booties
This best seller from last year is back!
These jeans (or these for a splurge!)
These socks (trust us!)
These shades (or these for a splurge!)
These cozy fashion sneakers (or these for a splurge!)
One word: DYSON
Oops! That was more than 10, but I don't think you can blame me!
The outfits we can wait to wear….
Closet Refresh:
Sweater | Jeans | Boots | Bag | Earrings | Scarf
Thermal | Booties | Jeans | Necklace | Earrings | Knit Coat
Top | Jeans | Shoes | Necklace | Bag | Lipstick
Activewear Outfits:
Hydro Flask Water Bottle | Zella Vest | Alo Legging | Zella Tunic Sweatshirt | Adidas Sneaker
Nike Sweatshirt | Sweaty Betty Hat | Sweaty Betty Tank | Zella Longline Bra | Adidas Leopard Sneakers | Zella Biker Shorts
Workwear Outfit:
Blazer | Blouse | Perforated Loafers | Chain Mules | Split Hem Pants | Tote | Necklace
Cinch Sleeve Blazer | Blouse | Earrings | Bracelet | Heels | Flats | Pants | Laptop Backpack
Fashion Outfit:
Jeans | Plaid Shacket | Hat | Booties | Sunglasses | Off-the-shoulder Dress
Striped Sweater | Sunglasses | Crossbody Bag | Earrings | Booties | Hat | Jeans
Refresh The Basics: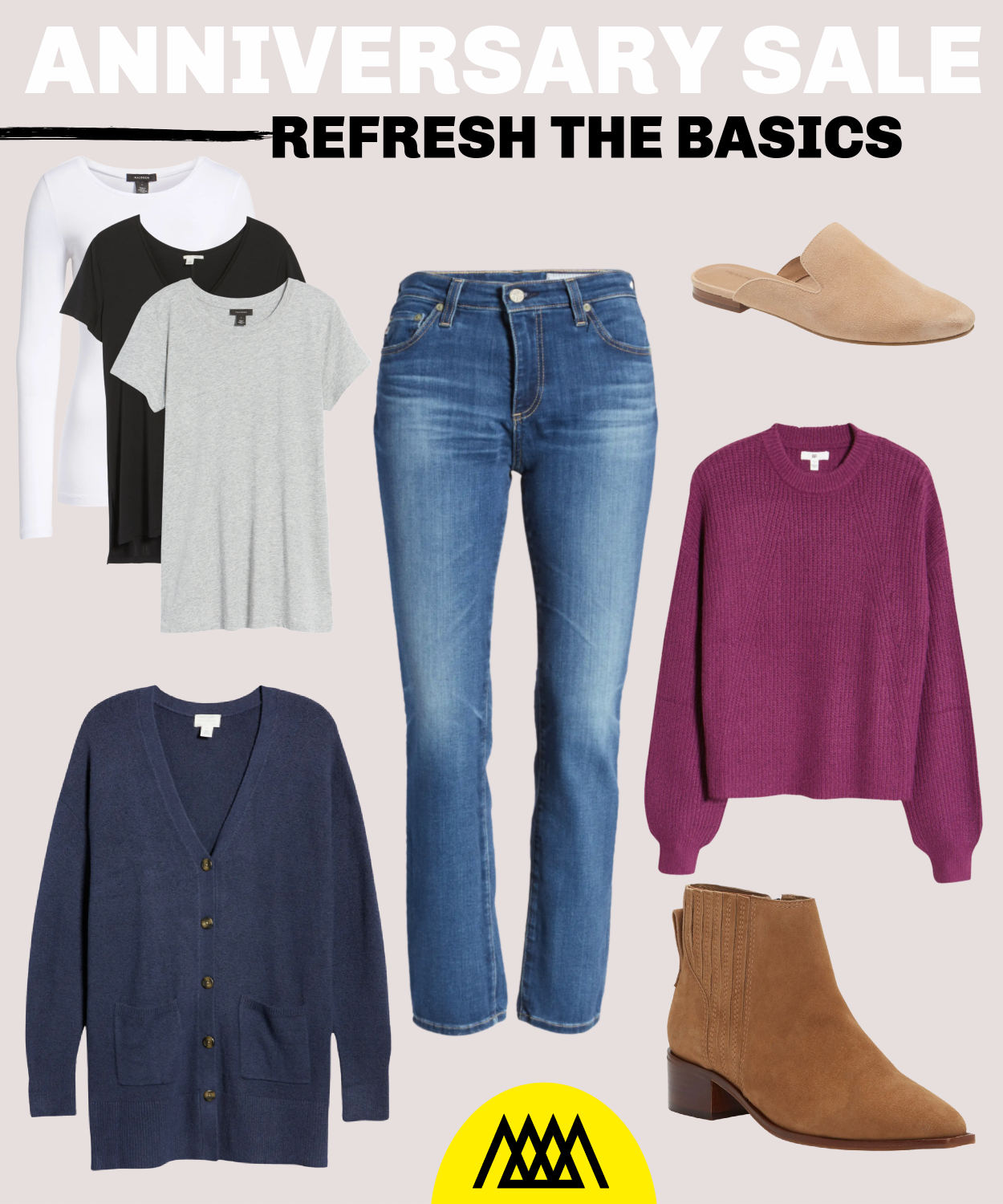 | Long Sleeve Tee | Short Sleeve Tees | Cardigan Sweater | Jeans | Mules | Crewneck Sweater | Booties |
| Coat | Bag | Earrings | Jeans | Sweater | Boots |
And this, my friends, is just the beginning! We will do the digging so you don't have to! Highly recommend checking our social channels and the blog daily (hourly 😉 for the latest and greatest finds from this one of a kind sale!