I know it's the middle of summer, but the Nordstrom Anniversary Sale is all about preparing for sweater season! While Barefoot Dreams Cardigan is always a winner (and GASP! still in stock!) we found just a "few" more favorites to prepare you for winter. This year seems to be all about the sweater tunic – which to me means one thing – skinny jeans and leggings are still in! Check out all our picks below.
Cardigans
Taylor Swift's choice of sweater silhouettes, or so I'd like to think. And obviously one of the easiest layering pieces for fall! From cashmere blends to chunky rib knits, there is a cardigan for everyone at the Nordstrom Anniversary Sale!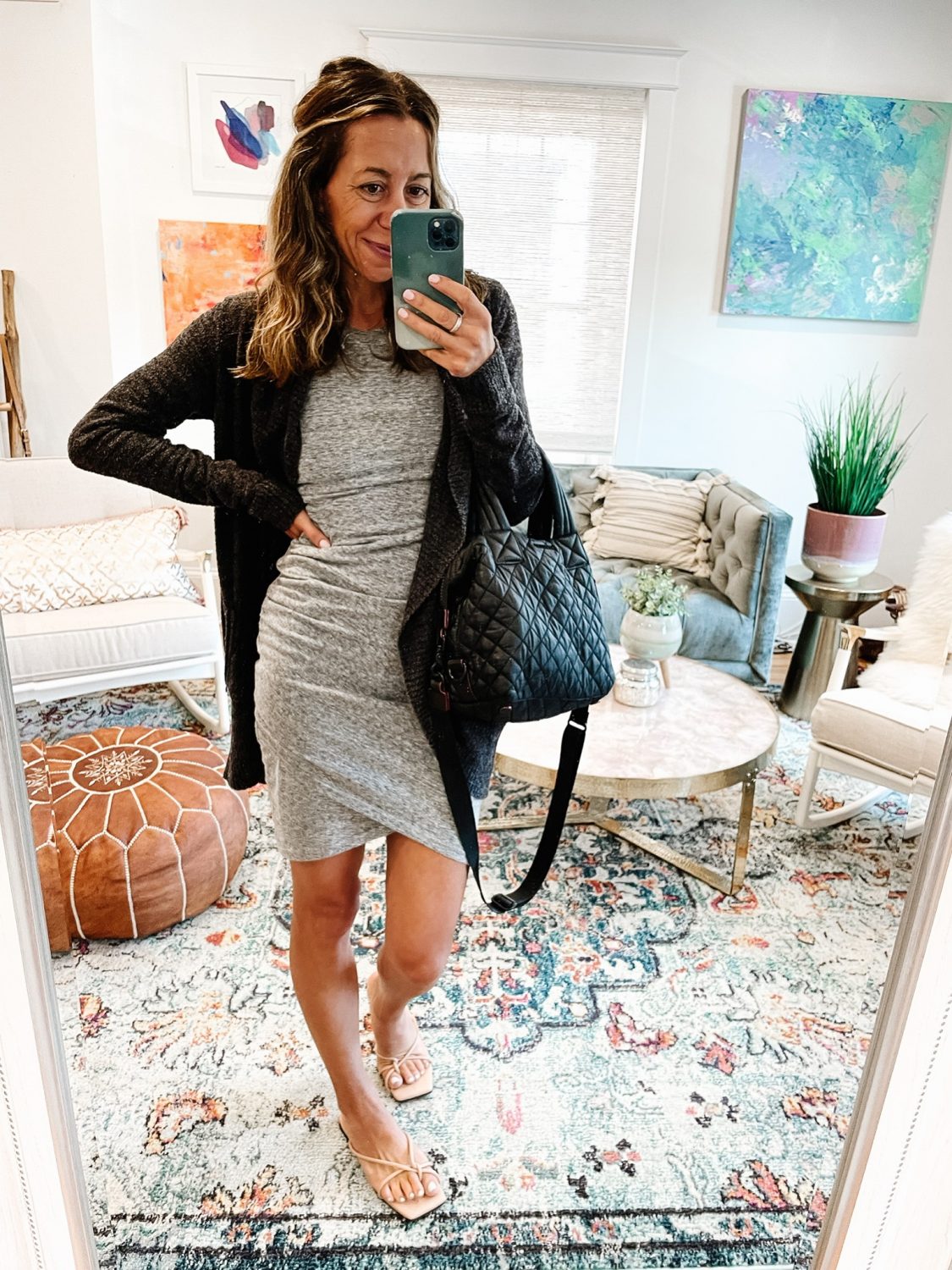 Barefoot Dreams Cardigan (wearing carbon) | Dress | Sandals
BB Dakota x Steve Madden Colorblock Cardigan (wearing XS, TTS)
Barefoot Dreams Circle Cardigan | Madewell Kent Colorblock Cardigan | Halogen Rib Cardigan | Halogen Open Front Pocket Cardigan | Halogen Crop V-Neck Cardigan | Treasure and Bond Cozy Button Front Cardigan
Pullovers
From tunic lengths to bold leopard prints to sultry cutouts, there is no shortage of cute pullover sweaters at the Nordstrom Anniversary Sale! Almost all of these can go from day to date night in a pinch with just a few accessory swaps.
Free People Swim Too Deep Sweater (wearing XS, TTS. Intended oversized fit, could size down if wanted!)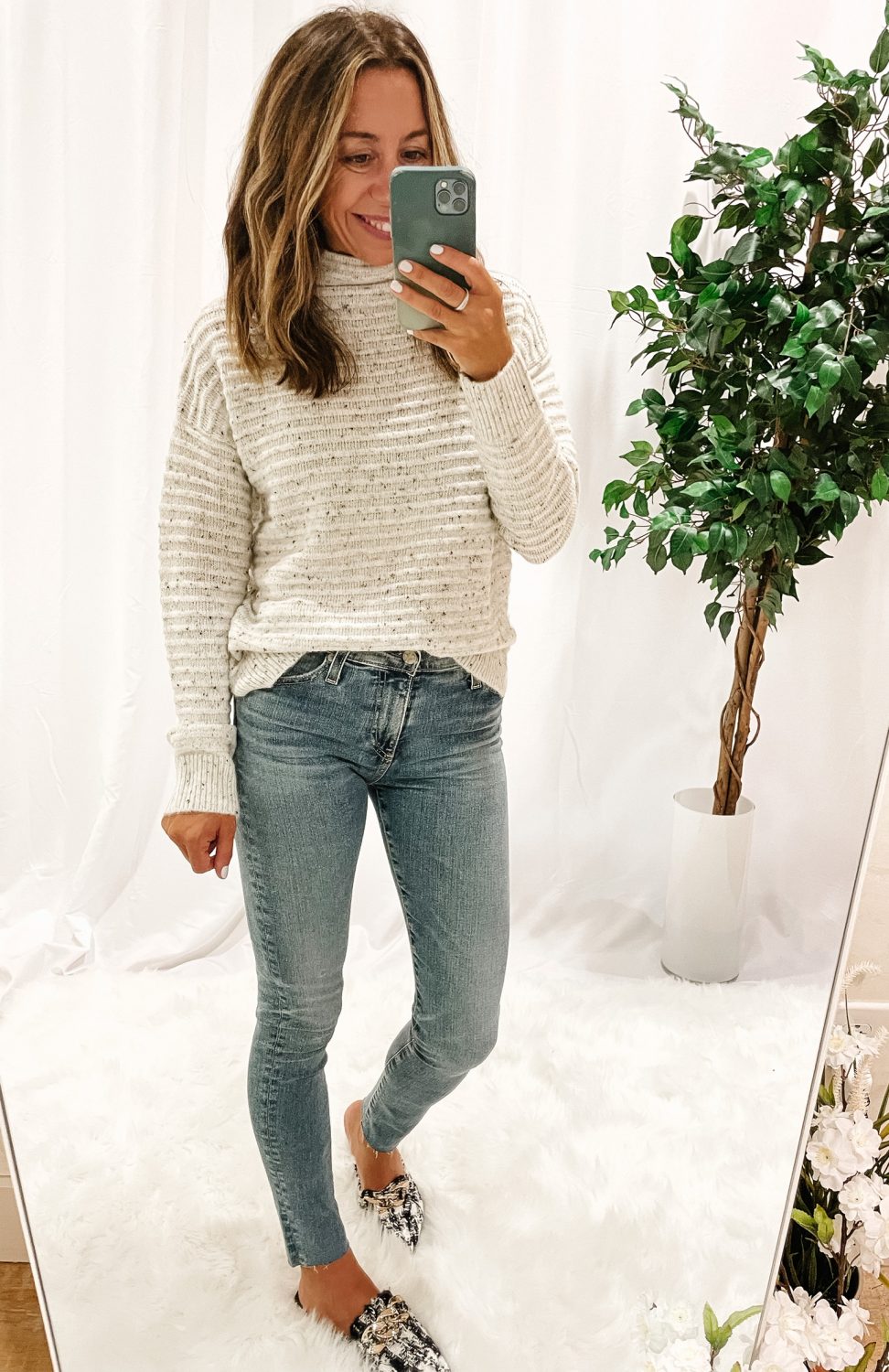 Madewell Belmont Donegal Sweater (wearing XS, TTS)
AllSaints Lou Stripe V-Neck Sweater (wearing XS, TTS. Intended oversized fit)
Billabong Windy Day Sweater (wearing XS, TTS)
Billabong Wound Up Stripe Sweater (wearing XS, TTS)
AllSaints Ridley Funnelneck Sweater (wearing XS, TTS)
AllSaints Lock Roll Neck Wool Blend (wearing XS, TTS)
Paige Raundi Cutout Sweater (wearing XS, TTS. Recommend strapless bra!)
Rails Perci Cotton-Cashmere Sweater (also comes in a star print!) (wearing XS, TTS)
Vero Moda Tari Leopard Spot Jacquard Sweater (wearing XS, TTS)
Shop More Sweaters From the Nordstrom Anniversary Sale
Also check out our other guides to the Nordstrom Anniversary Sale