Thank you to tarte and ShopStyle for sponsoring this post.
If you love the ever-so famous shape tape concealer and other fun things from tarte, this sale is for YOU. Why is it "so good" or "the best ever" you ask? It doesn't crease, it doesn't cake, it goes on smoothly. Oh, did I mention it also brightens and lifts your under-eye area?! That is something I can 100% get behind. Why didn't I start using this sooner, again?
Normally $29, you can snag the full-coverage concealer for just $14.50. But there's a little secret to getting this price — you have to be a loyalty member. Here's another secret: it's super simple to sign up! And if you need to stock up on other things like their super-hydrating color splash lipstick, use code motherchic15 for an additional 15% off. I feel like Christmas came early for makeup lovers!
Did you know that one shape tape concealer is sold every 12 seconds? 12 seconds!!! I guess that's what happens when a concealer can help buff wrinkles. Oh yes, it's true. And if you're not sure what color to get, they have a super easy quiz to take that will help you get the perfect shade.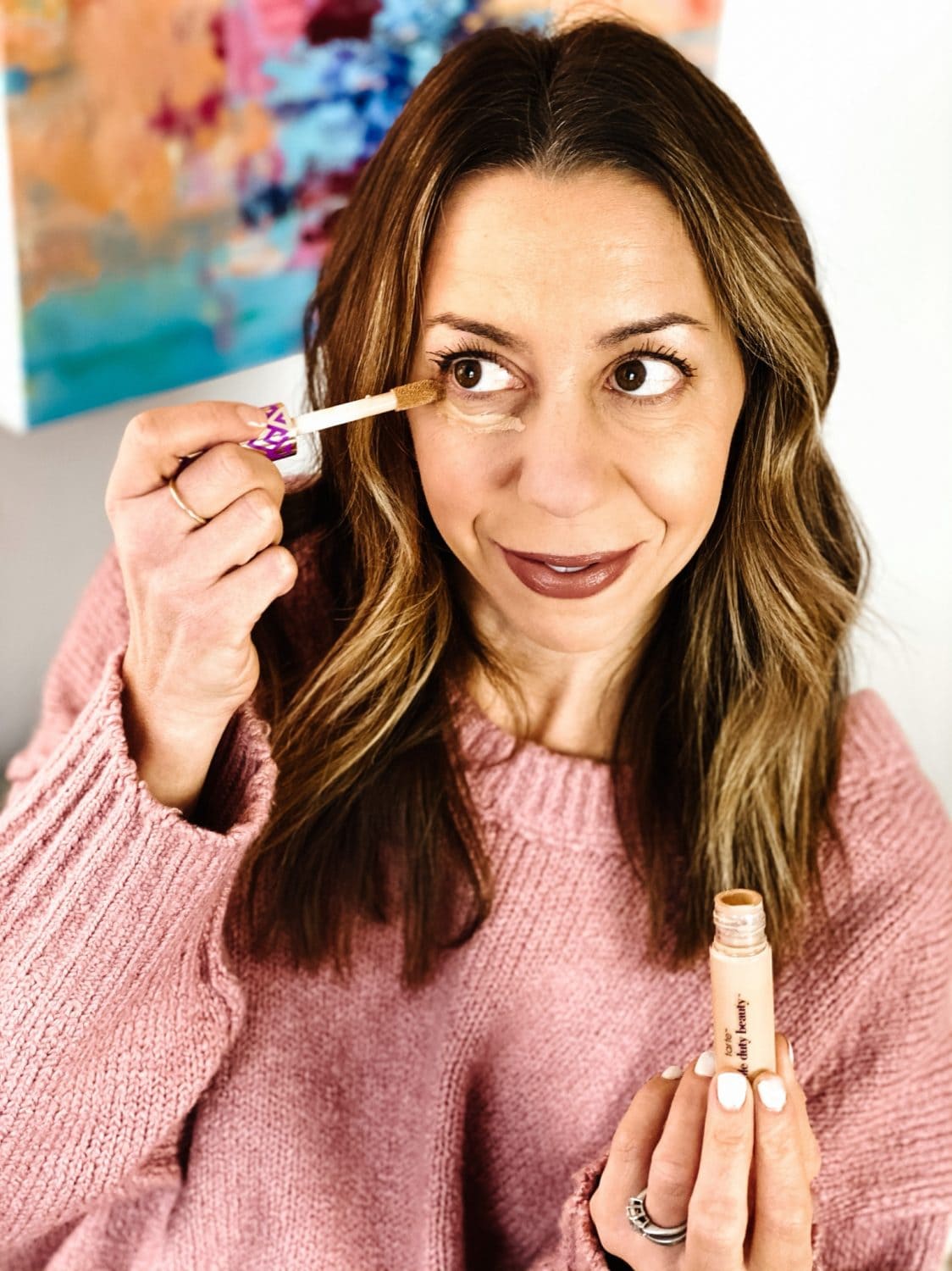 Shop shape tape concealer HERE (I am wearing shade MEDIUM 35N)
More Tarte Favorites to Grab during the sale!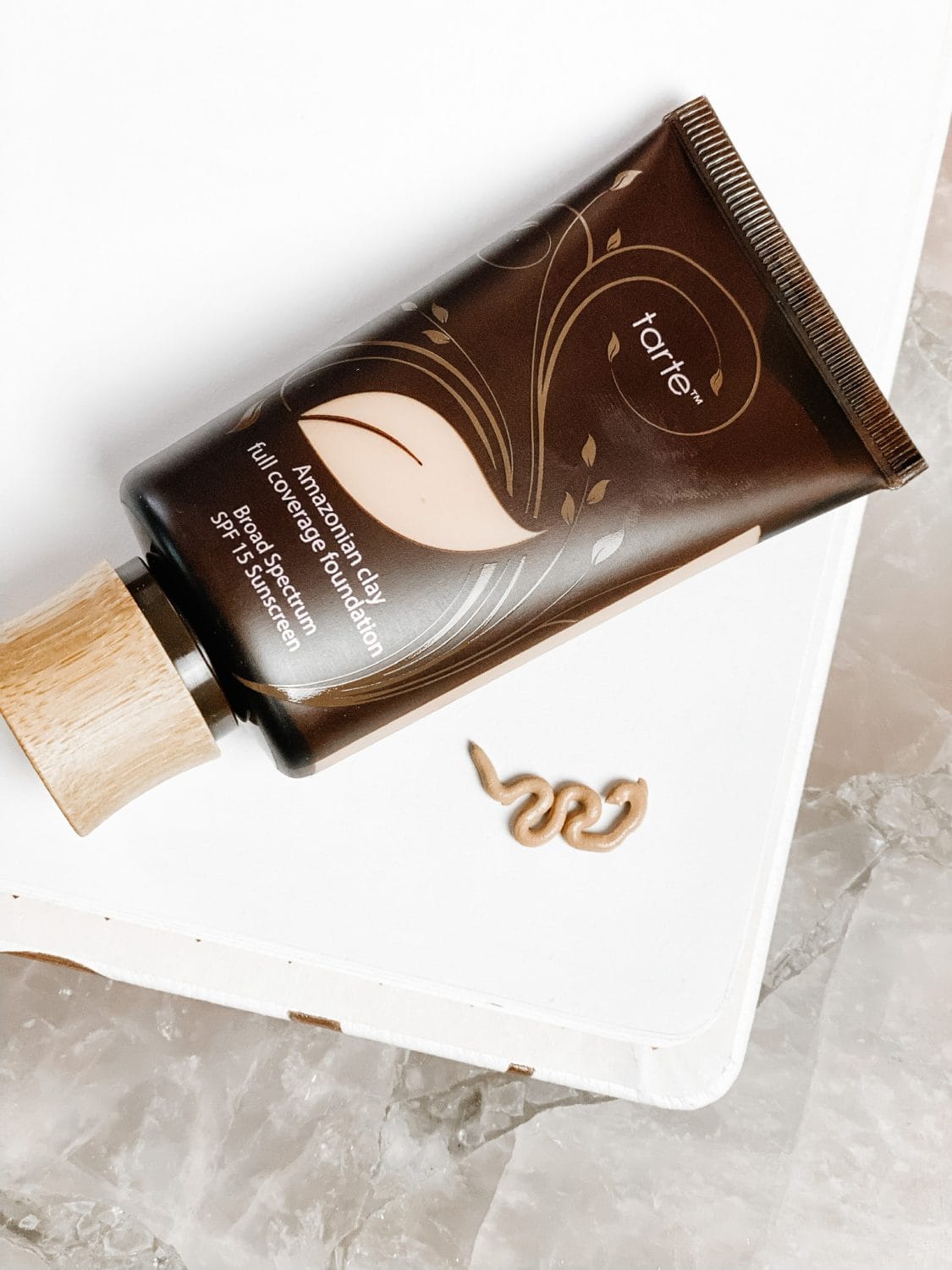 OK so this is that Amazonian Clay Foundation that I speak so highly of! I know it sounds too good to be true to say it gives you a "flawless finish" but those are really the only words to describe it. It is a full coverage foundation, but the texture of the product is "whipped" which makes it feel very breathable on my skin. Also, the shade finder tool will blow your mind! Gotta love technology! Every time I wear it, people ask if I did something different with my skin. No lie!
A creamy, hydrating splash of color on your lips with a matte finish that will last for hours. Finally, a lipstick that STAYS!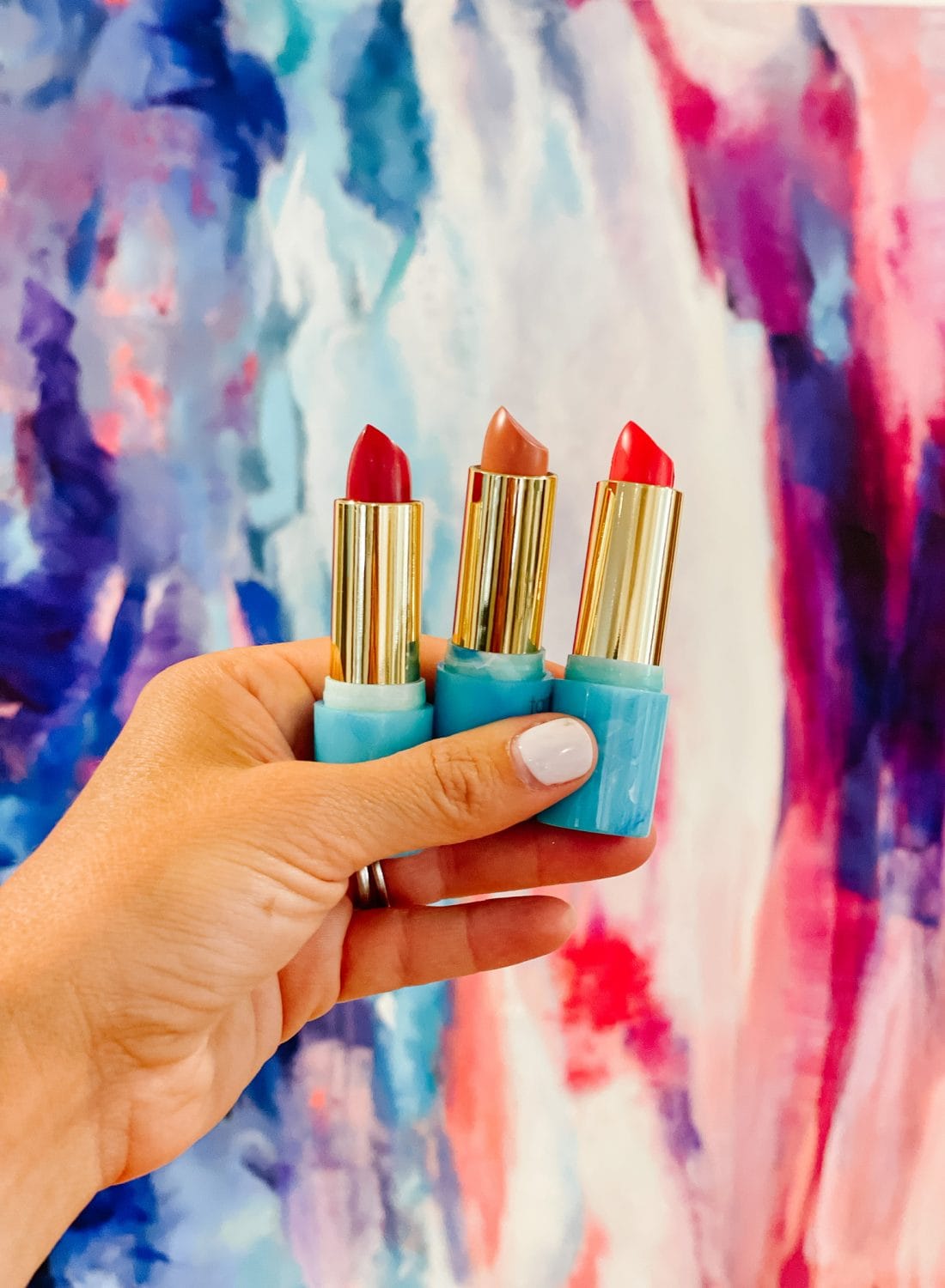 Why I love it? Longwear pigment with a creamy, matte finish. I love the shade "sunkissed" for everyday wear and the more vibrant colors for a fun night out!
colors left to right: escape | sunkissed | cha-cah
Shop color splash lipstick HERE
Goes on like a lipstick but feels like a gloss. This product instantly hydrates and plumps and leaves a sheer tint of color on your lips. Shop them HERE and use code MOTHERCHIC15.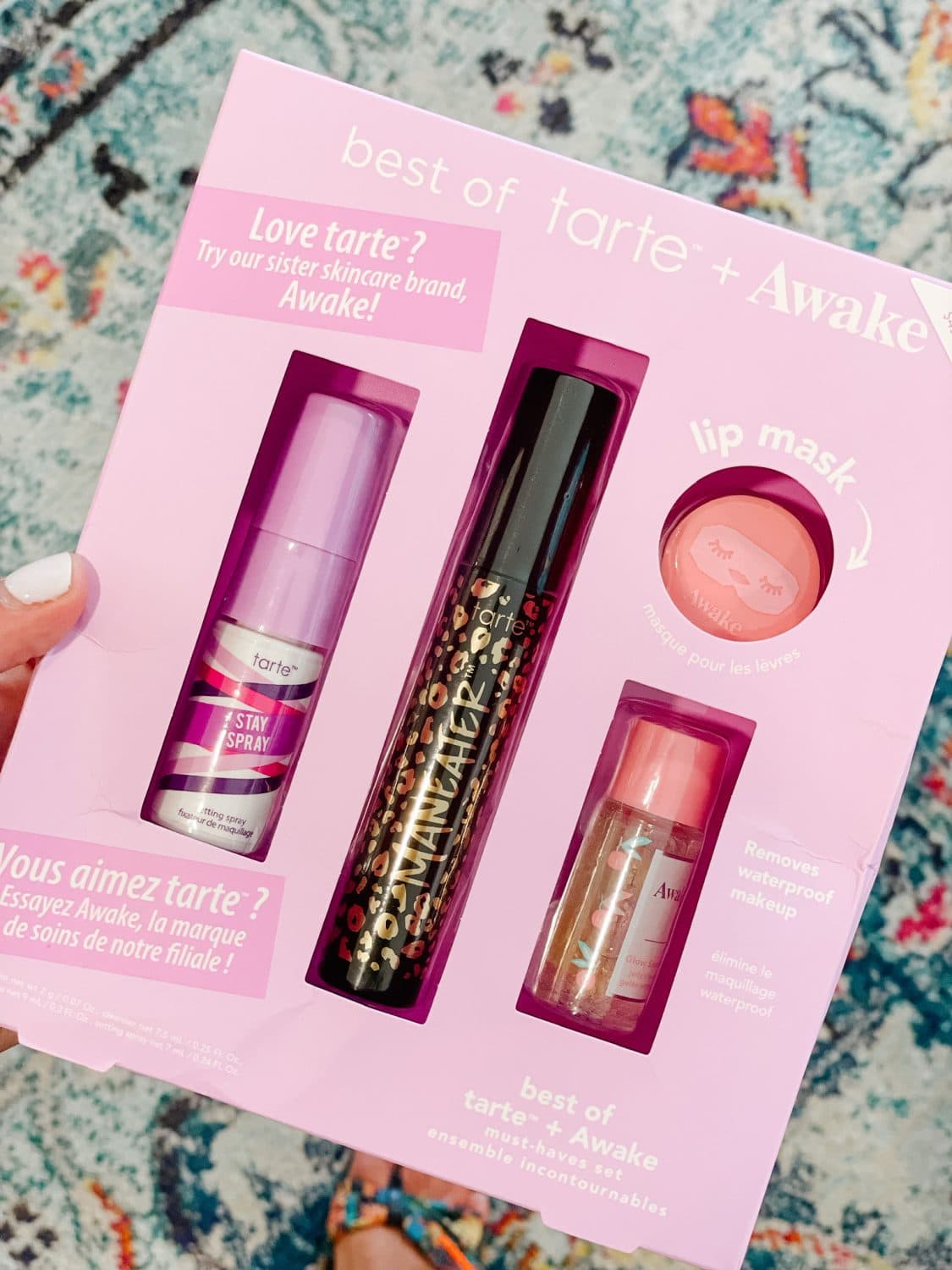 New to tarte? Test out the brand with this "best of" set that includes a few cult-favorite skincare and makeup products. Shop the set HERE and use code MOTHERCHIC15. Also makes a great gift!
The ultimate eye-duo including Maneater liquid eyeliner (full-size) and Maneater Mascara (travel-size). Comes in a cute case that's perfect for travel! Shop the set here for only $15! Use code MOTHERCHIC15.
The best part about tarte eye palettes (besides the beautiful pigments) is that it comes with directions for how to use it! These shadows are a hybrid cream/powder formula so they last long and never flake. Shop this set HERE and use code MOTHERCHIC15.