Who wouldn't love an endless summer? I know my kids would be thrilled but the reality is back to school is slowly creeping up on us. It's not just the kids who want to look fly on their first day of school. The teachers do too! What better place and time to grab all of your back to school fashion essentials than during the Nordstrom Anniversary Sale! The NSALE has all the basics and those chic pieces that will have your coworkers in the lunchroom asking where you got those cute shoes and that fab blouse! Now is the time to shop so don't be tardy! Check out our back to school looks to keep you looking fresh this Fall!
Teacher of the Year
Lesson plans? Check! Brimming tumbler of coffee? Check?! Patience, empathy, adapatbility? Check, check, check! Classic neutral outfit with a pop of print in the form of a comfortable, walkable shoe. Checkity-check-CHECK! Also, don't forget to take attendance – check!
Sweater | Pants | Loafers | Tote Bag | Necklace | Earrings | Hand Sanitizer
Parent-Teacher Conferences
Everyday elevated – the perfect ensemble to gush about your all-star students. #dontforgetthetissues
Cropped Cardigan | Pencil Skirt | Camisole | Heels | Earrings | Lip Tint
The "Cool" Teacher
One – two – three…. eyes on…. my cool shoes? Or something like that?! Closet basics with some statement jewelry and double-take worthy kicks. Add that to a captivated audience of 23 kids and you are #winning!
Cropped Pants | Striped Tee | Loafers | Ring Stack | Earrings | Tote Bag
Dress Down Day
Friday's are for…… fashion?! Jk, spelling tests. Either way, we are here for it!.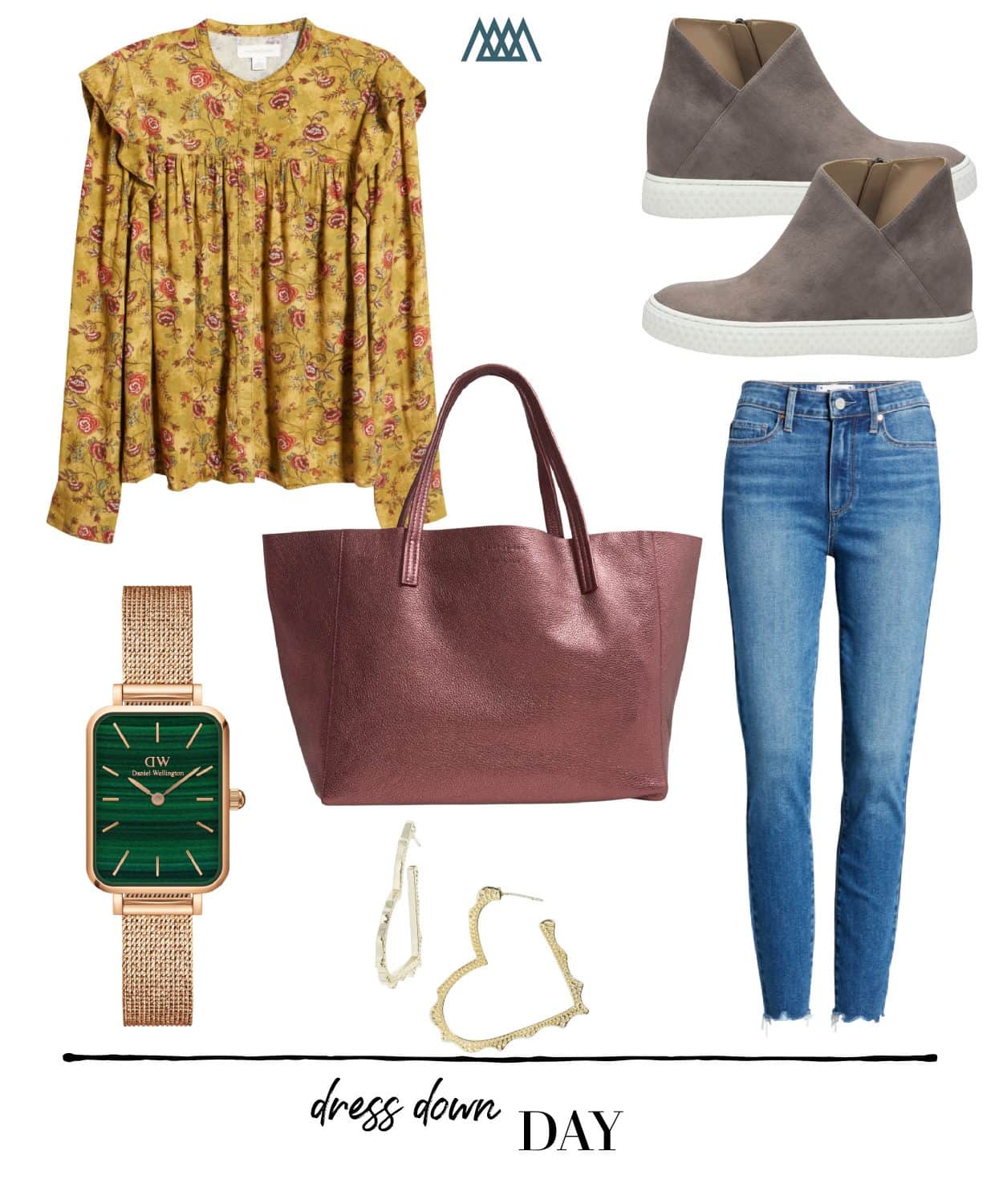 Floral Blouse | Jeans | High Top Sneakers | Watch | Tote Bag | Earrings
Mister Know-It-All
Monochromatic > monotone. Beuller? Beuller?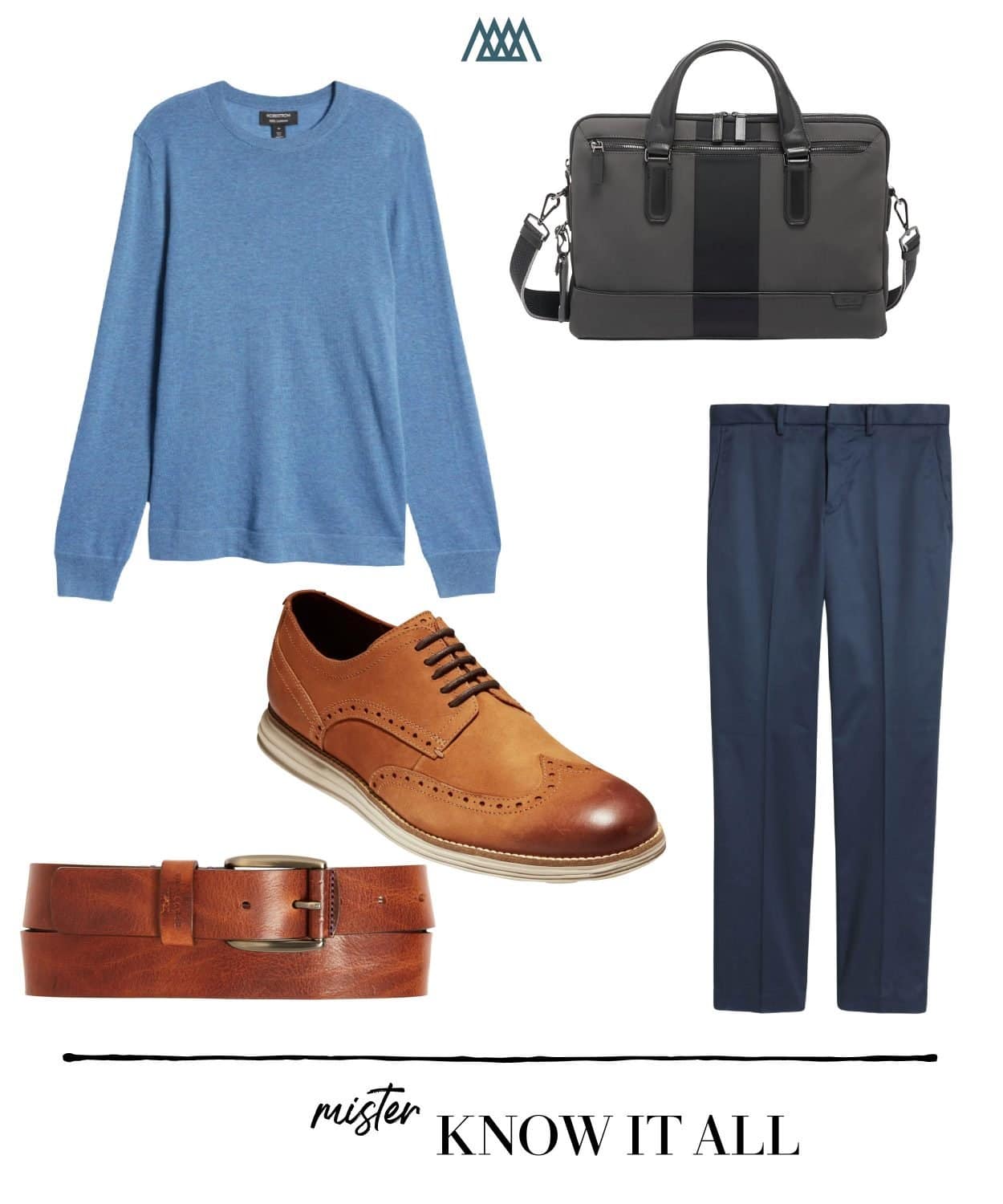 Sweater | Pants | Belt | Shoes | Briefcase
The Fun Poet Society
Educating young minds about Edgar Allan Poe never looked so good!
Quarter Zip | Button Down | Chinos | Shoes | Socks | Belt