You just got the memo: you're going back to the office. So you are going to need some work outfits. After a year and a half of working from your dining room table or makeshift office set-up, "going to work" is going to be a literal thing again. Are sweatpants and leggings considered business casual? I vote yes, because who shouldn't be comfortable at work, but probably not. So like a good co-worker would, I am helping you out! I have styled five different, budget-friendly looks for heading back to the office. You got this!
For a few other work related posts be sure to check out our Teacher's Guide to the NSale and our Workwear Favorites from the NSale (that includes a workwear capsule!)
Business Casual Work Outfits
Give your basics a little boost with a pair of cropped wideleg pants. From running meetings to running to the copier 10 times a day, these pants will keep you comfortable but put together. A neutral pair of heels helps sharpen up the look!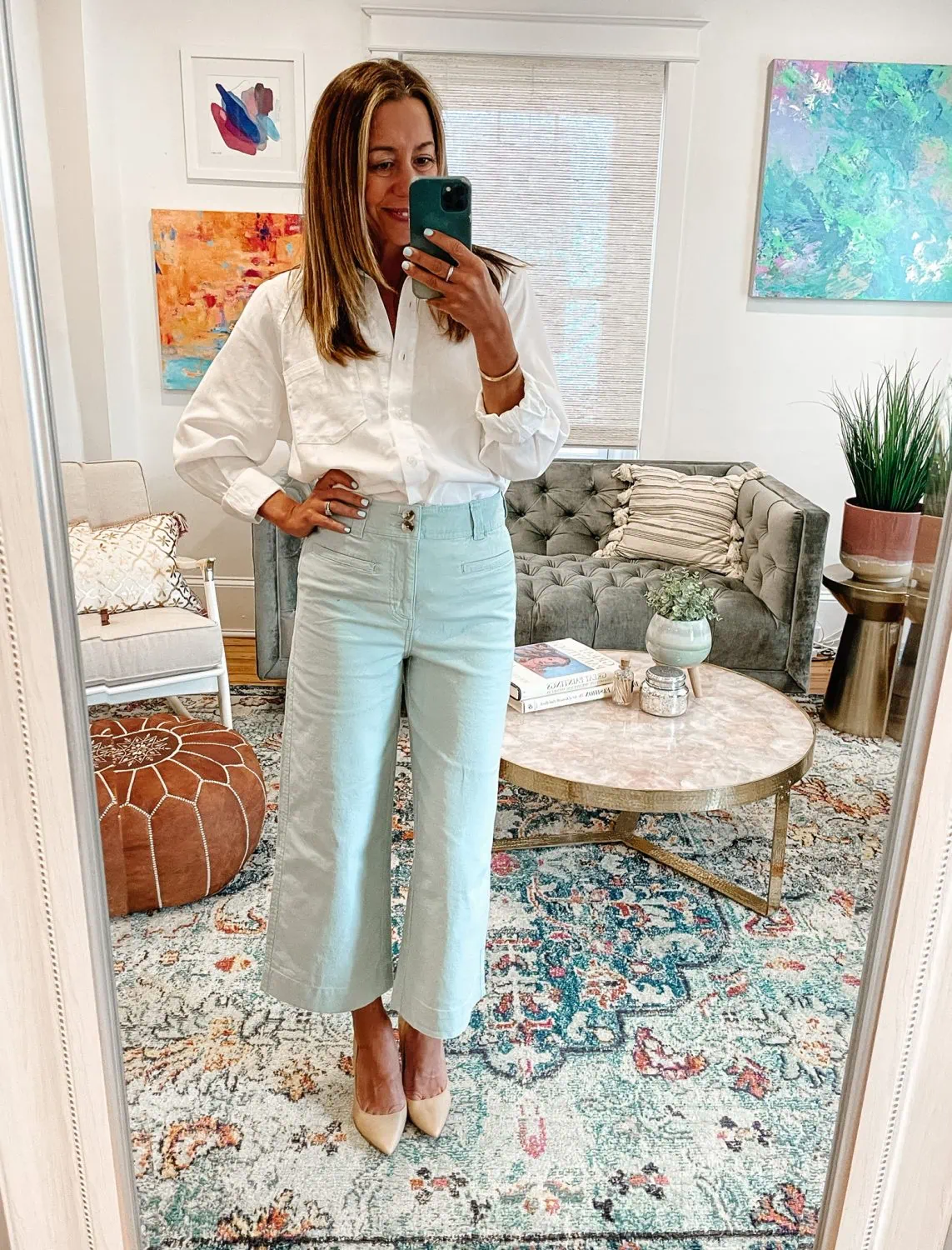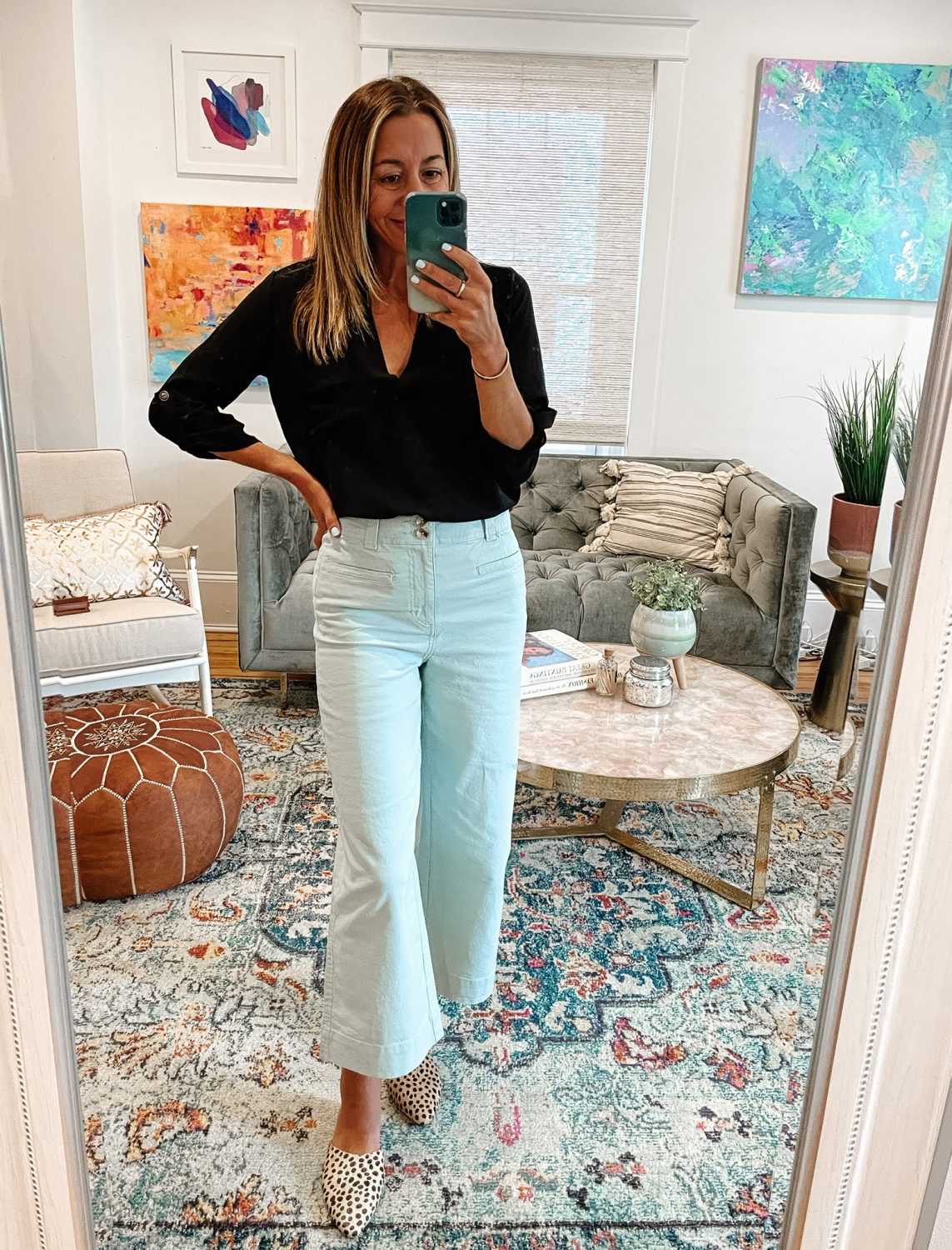 Pants | Button down | Heels | Blouse | Mules (old, linking similar)
Corporate Queen
Slay that meeting! Make sure all eyes are on you in today's board meeting with a printed blouse that's just as beautiful as your ideas. Embellished mules or wedges keep you on your toes without hobbling around. After all, being comfortable is a GREAT idea 😉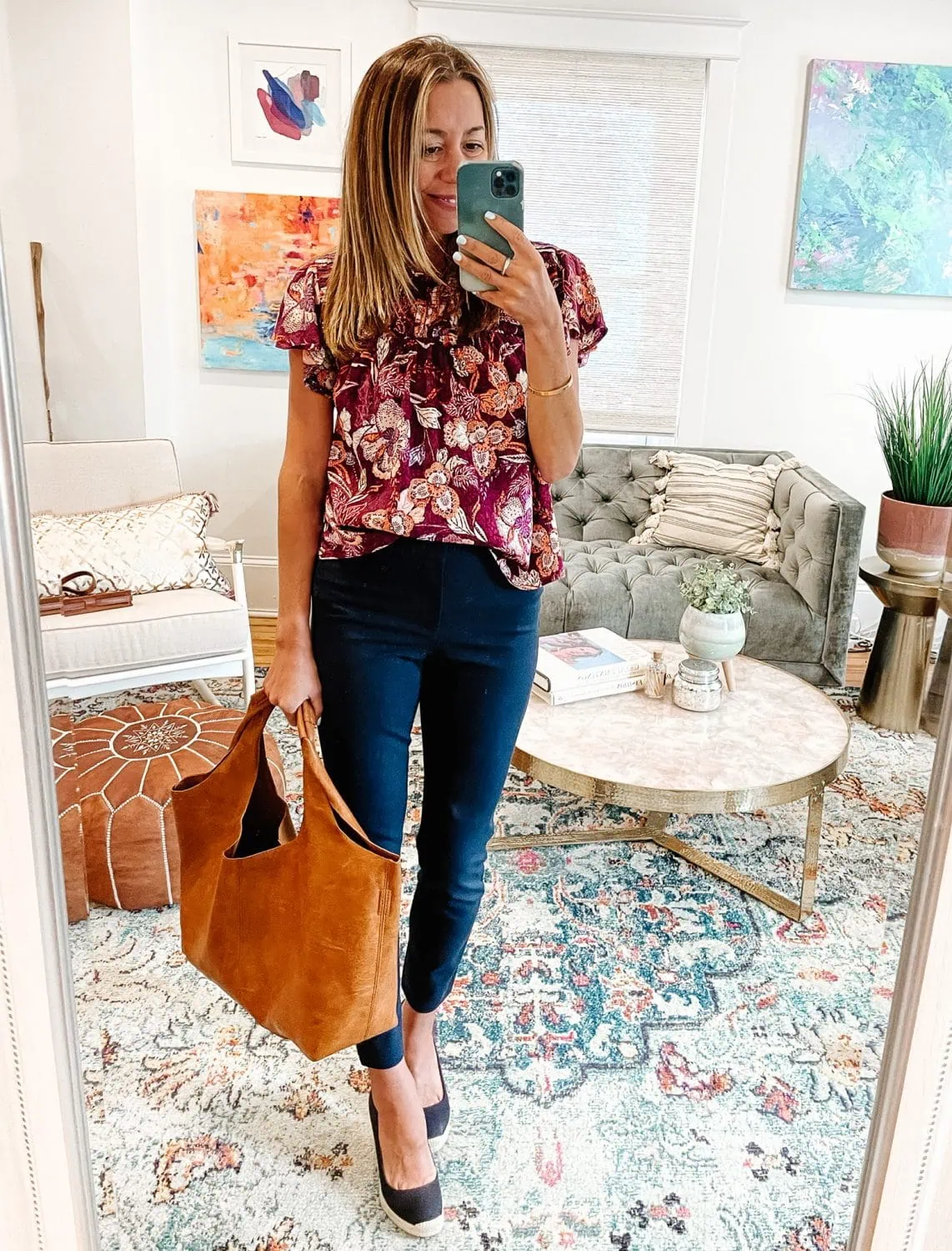 Blouse | Pants | Mules | Espadrilles | Bag
9 to 5 to 9
🎶 Workin' 9 to 5 🎶 Dolly knew what she was talking about. But what about 5 to 9?! A.k.a. drinks and dinner with co-workers, friends, significant other, etc. When there's no time to change after work, opt for a fun dress that's both length and silhouette-appropriate. Throw on a cardigan for the office AC. You can always keep a moto jacket in your car for those after-work events!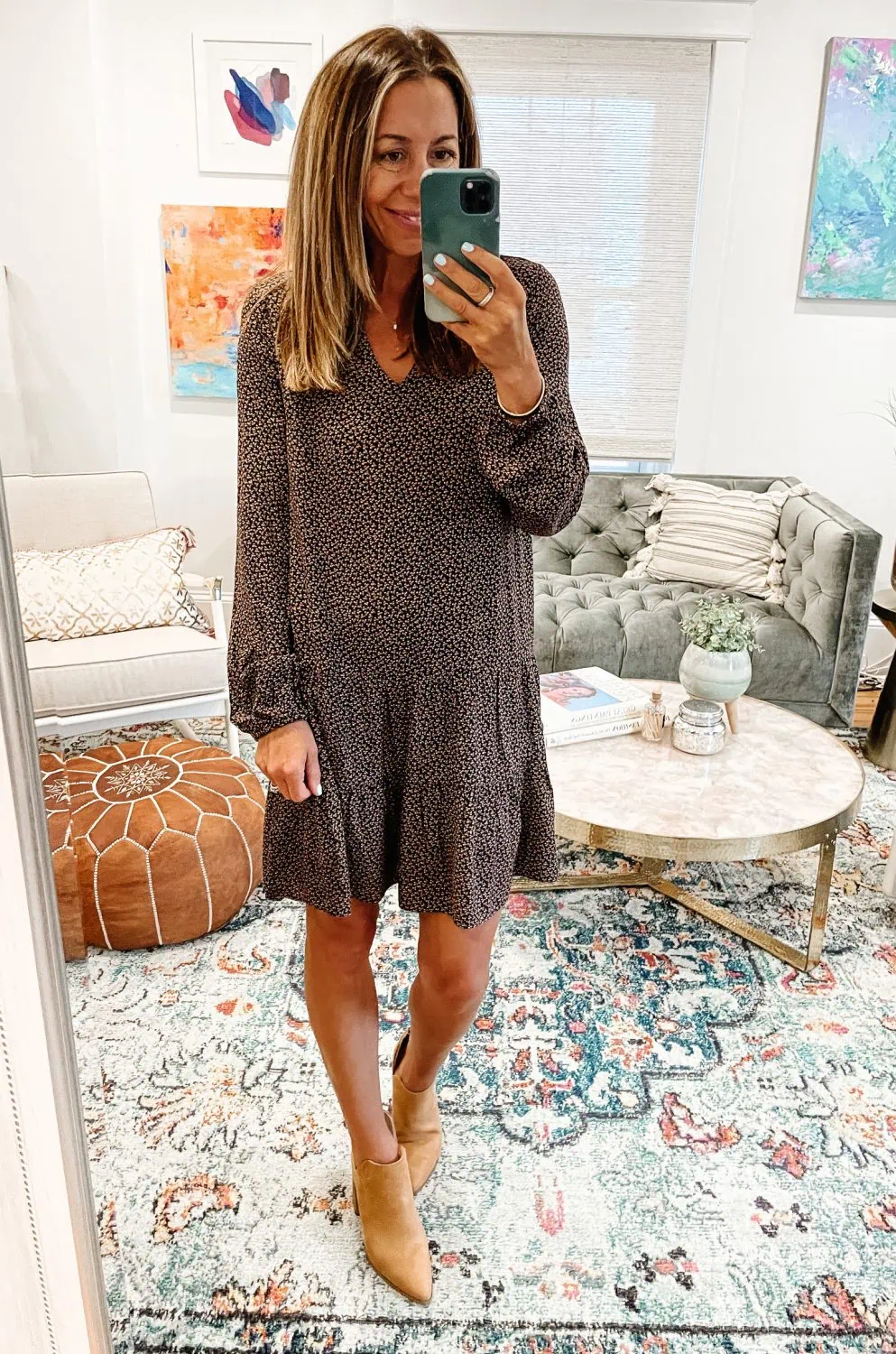 The Go-Getter Work Outfits
Your office may have a "we're totally casual here, no need to dress up!" dress code. Say what?! When you're in a pickle about what to wear in this situation (especially if you're new!), err on the side of dressing a bit more professional. A fashion-forward blouse with statement sleeves paired with cute mules and sleek pants is the perfect combination for the go-getter newbie. Or go-getter in general!
"Casual" Friday Work Outfits
It's Casual Friday, but you're leaving your jeans at home – in a good way. Whether you have a few last-minute meetings or brainstorming sessions to get through, you still mean business. But this time in a totally laid-back way. Can't forget your office cardigan as the temps start to cool down!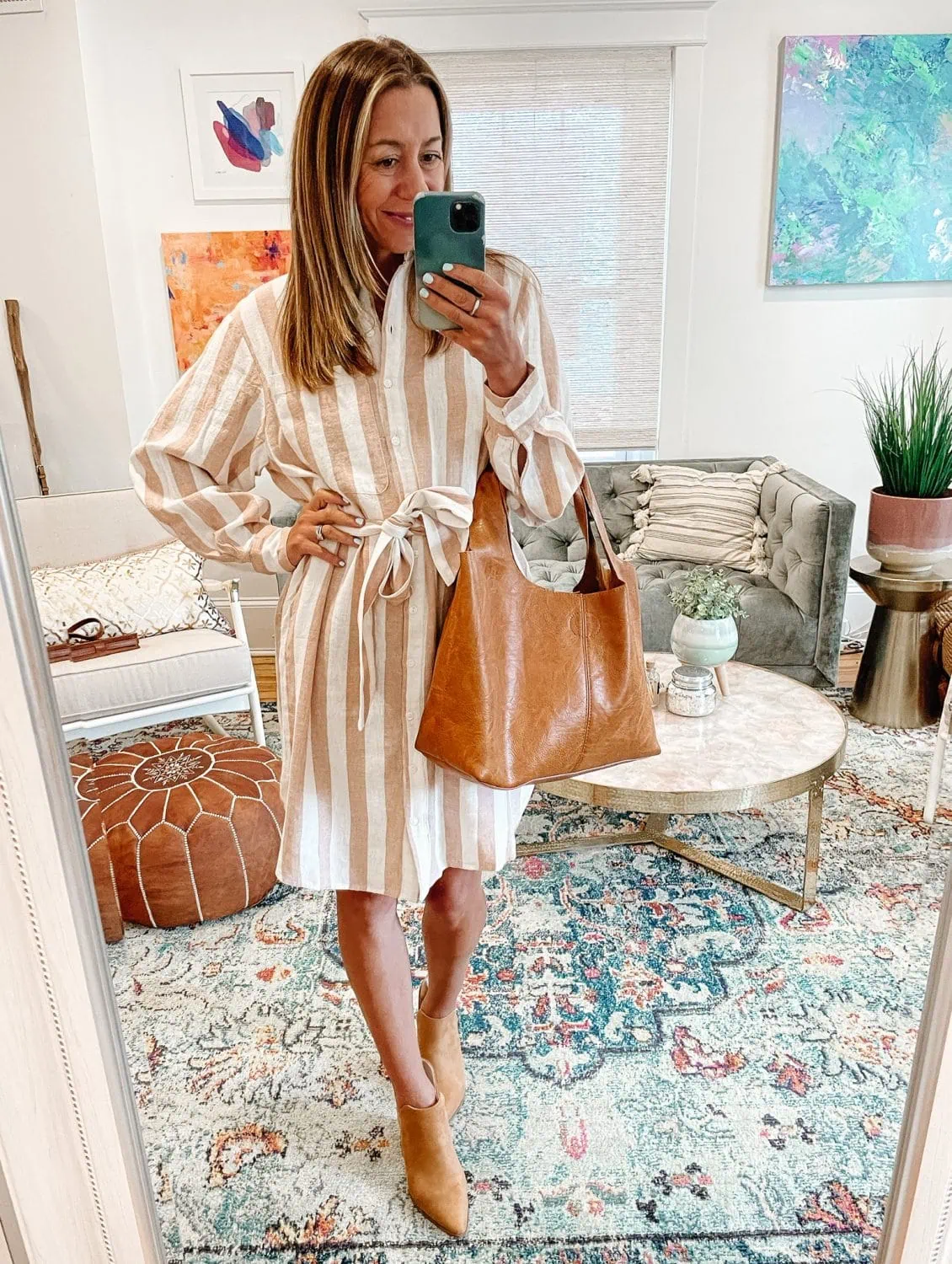 Dress | Booties | Cardigan | Bag
---
Basics, but not Boring!
Take your basic button down and work pants up a notch by adding interesting layers or fun shoes! Just simply ask yourself, "What else does this outfit need?!"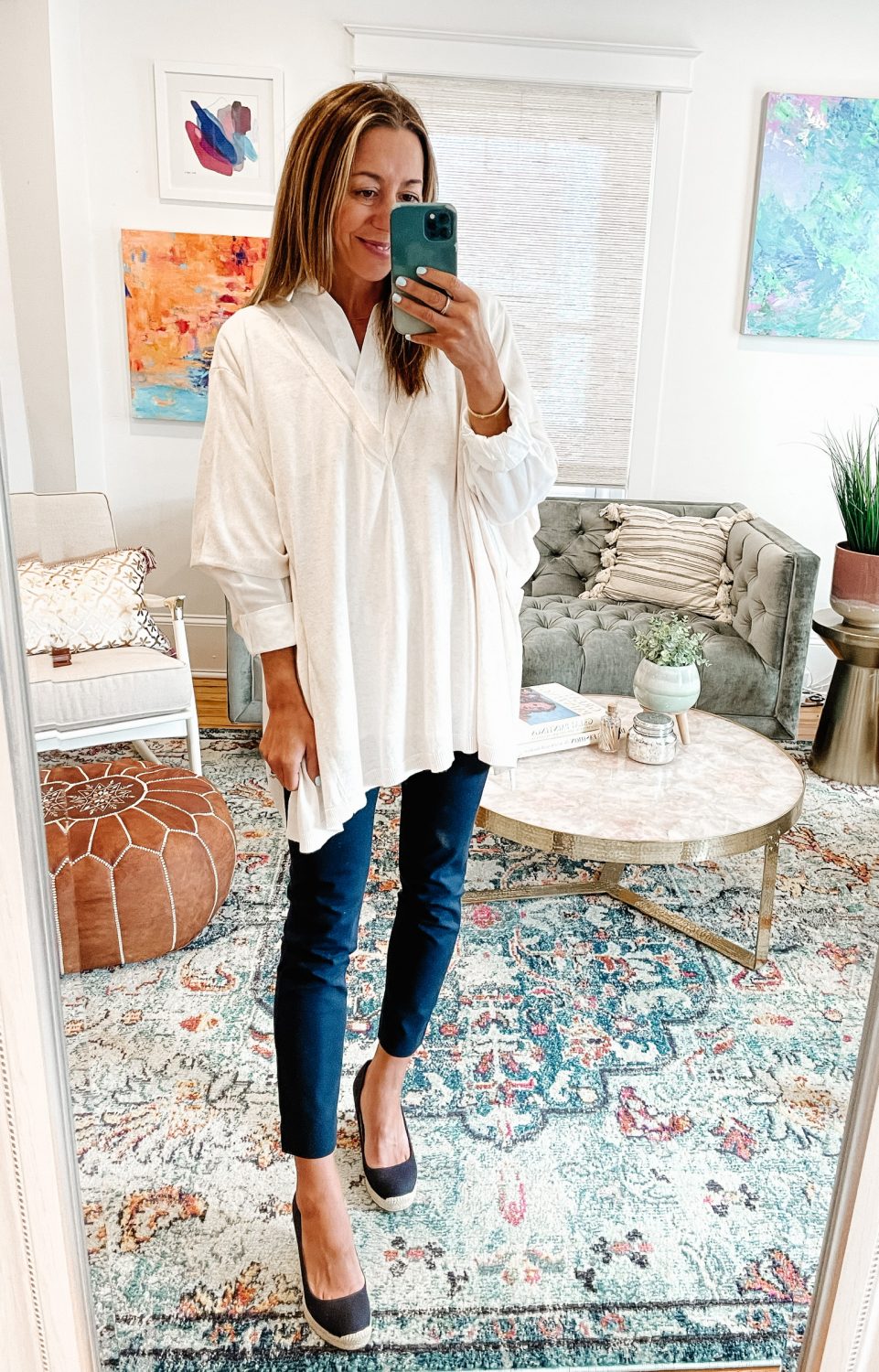 Button Down | Pants | Poncho | Wedges | Cardigan | Leopard Shoes
---
Check out our favorite "comfort" shoes, that are totally teacher approved (code for: you can wear them all day!)