Mirror, mirror on the wall, who has the most beauty products of them all? If purchasing beauty products was a team sport, the TMC Team would definitely take home the gold every time. But with so many products to keep track of, sometimes we *might* forget to replenish before running out. What can I say, it's like waiting until the very last minute (or mile) to fill your car up with gas — I'm here for the drama! Thank the beauty gods for Amazon so we can get all of our favorite beauty things in a pinch. And we're not just talking about brands you've never heard of before. Drunk Elephant? Check. Youth To The People? They got it. They also have so many of my favorite brands (that happen to be customer favorites too!) I love reading all the customer reviews. So now you really can wait until the eleventh hour to restock your favorite beauty goods without skipping a day of your routine. Here's a few of our favorites we are constantly pressing the reorder button on below!
Travel Cases
First we are going to need somewhere to put all these beauty products! I rounded up my favorite travel and make-up cases when you are on the go! For everyday use I love this acrylic rotating organizer and these under the sink drawers.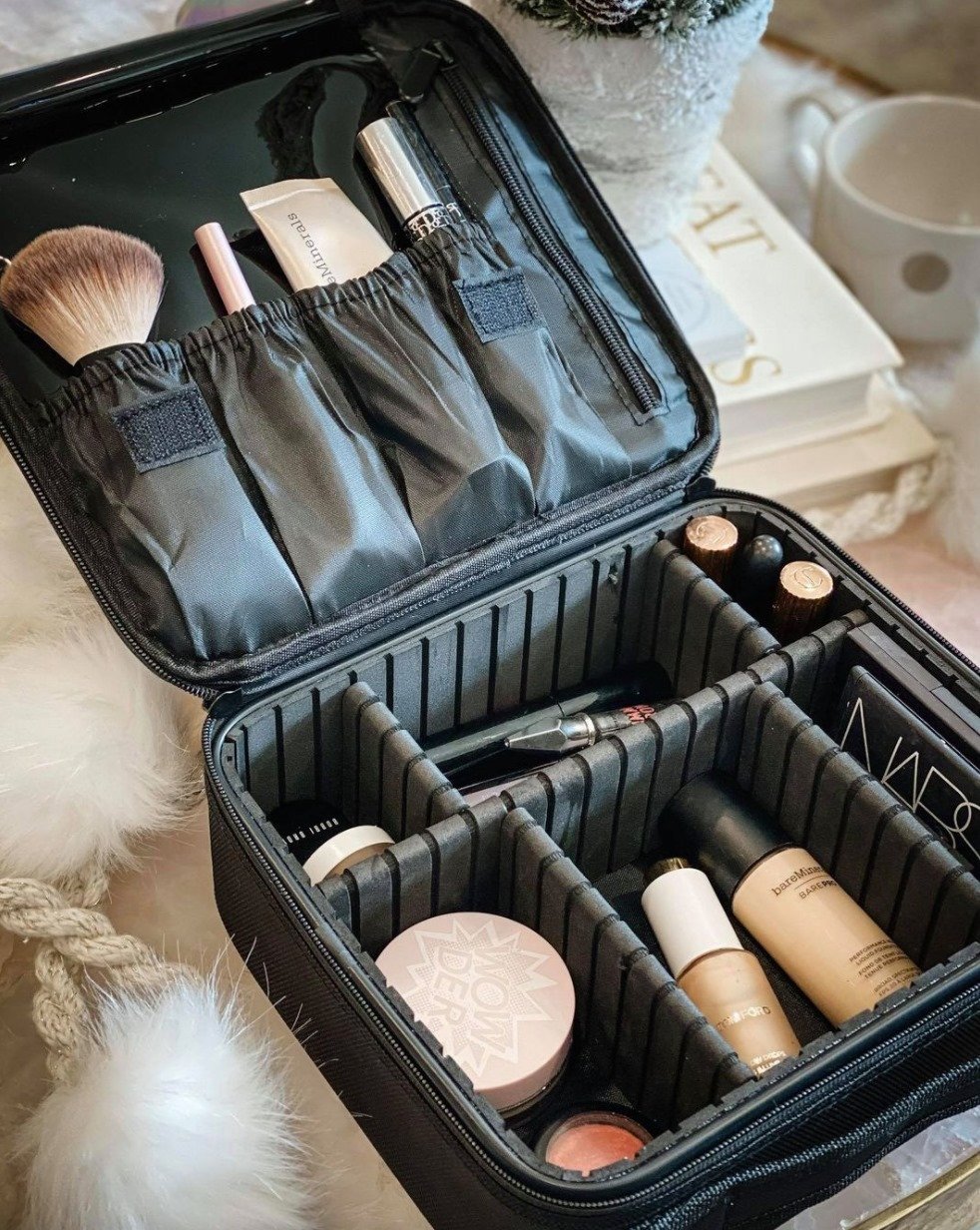 Shop the Make Up Travel Case Here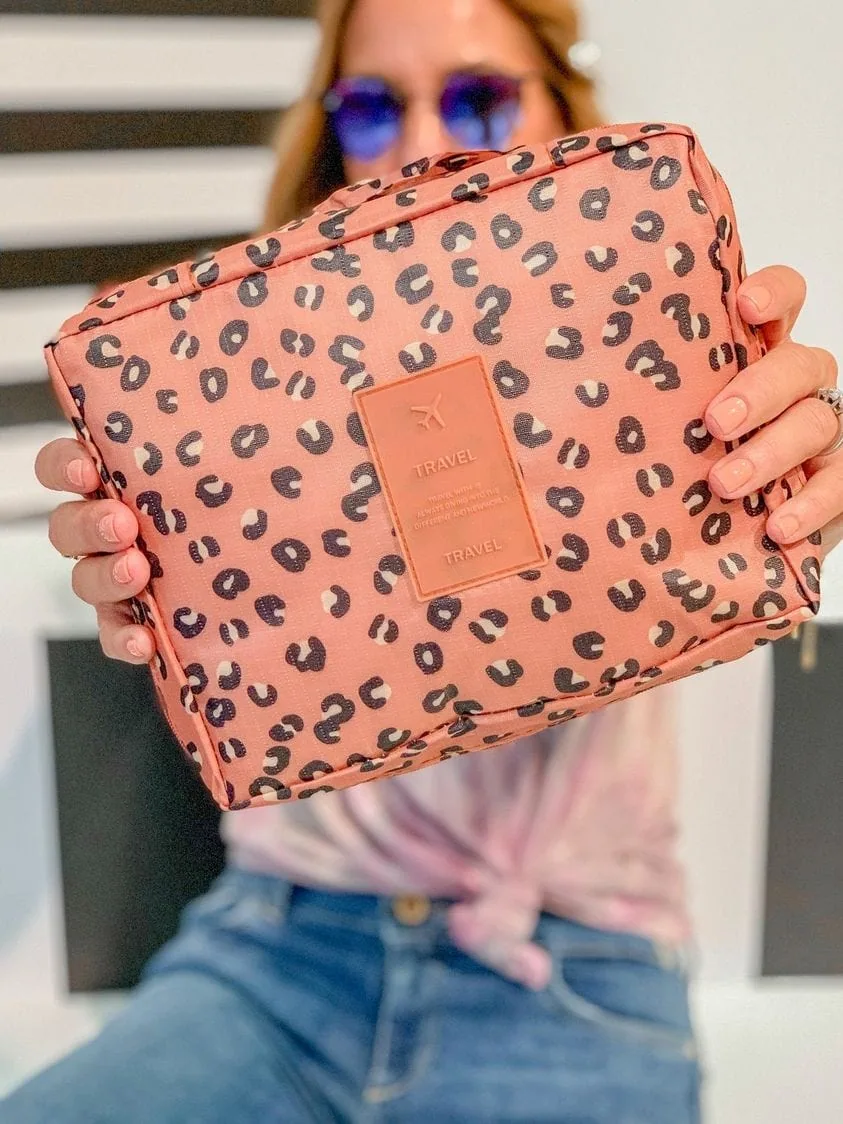 Shop the Printed Travel Case Here
---
Make Up and Tools
Amazon may not be the first place you think to get make-up, but they have recently upped their game adding so many clean beauty brands. Just like this Tula Glow Stick whichhas a cooling effect and subtle hint of shimmer. – the perfect pick me up for under your eyes.
As far as make up brushes go this set is the best bang for you buck! You get all these brushes for under $15. Just be sure to get them a good washing every month to keep them at their best.
The easiest trick to looking more awake at the bust stop is a quick curl of your eye lashes. It is an instant eye opener so this curler gets a lot of use!
Not only is this the best make up remover, but it also helps to get off the eye black off my kids faces after sports games!
Shop the Neutrogena Make Up Remover Here
---
Haircare & Accessories
No bad hair days over here – Amazon Beauty has everything you need to keep your locks looking fresh. From cute hair accessories to the number one hair mask – Olaplex. My favorite hot tools organizer is also a best seller – check it out here.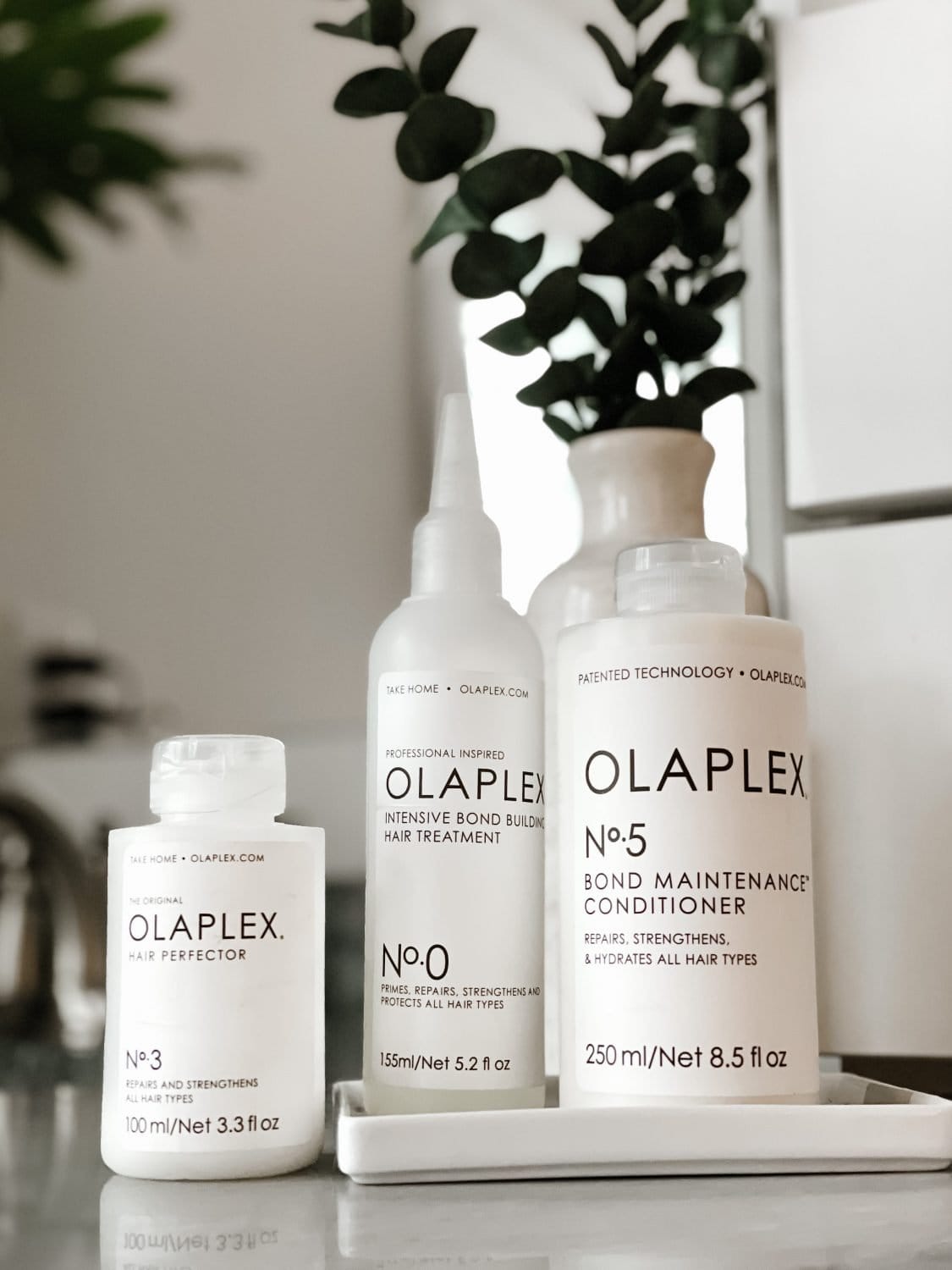 Shop Olaplex Hair Treatments Here
---
Skincare
I can thank TikTok for introducing me to some new beauty brands and trends. But I can also thank Amazon Beauty for delivering them to my door! From the tried and true: Cerave to the something new: Ice Roller – I love testing out these products to have my skin feelings its best.
Shop the Cerave Face Lotion Here
Shop the Facial Ice Roller Here
Tatcha Deep Cleanse Facial Cleanser | Tatcha Indigo Overnight Repair Moisturizer |
Tatcha Luminous Dewy Skin Mist
Shop the Thayers Facial Toner Here | Shop Re-usable Face Pads for application here
---
Body Care
I love a good body oil – in fact I have tried a few! My sister introduced me to this Everyday Oil (perfect size for travel) but I also have a few other favorites. Bio-Oil has been my go to for every pregnancy (I also think this is a perfect gift for expecting mamas). I also love to stock up on sunscreen and deodorant because running out is not a good feeling!
Shop the Palmer's Body Oil Here
Shop Coola Organic Sunscreen Spray Here
---
Shop More Amazon Beauty Favorites Below