Ah, wedding season!! It used to be early spring, but more and more fall wedding invitations have been the trend. With lower temperatures you are definitely going to need a topper to compliment your dress. Whether it's based on the weather or maybe you just need some arm coverage the debacle is real! When it comes to wedding dress codes – the topper also comes into consideration. Translation: I wouldn't recommend showing up to a black tie affair wearing a denim jacket. I have curated a list of my favorite toppers based on dress code to give you plenty of options. And (if needed) I also have some song requests that will surely get you on the dance floor.
First, let's talk dresses – for a black tie or black tie optional wedding the dress code is definitely on the formal side. Expect to see men in tuxedos and women in longer gowns. As a guest, it's always respectful to follow suit and dress your best. I chose this pleated silky midi in a beautiful blush tone – it also comes in 3 other stunning shades. The fabric is flirty and fun, but also feels formal enough for a black tie wedding. A few touches of sparkle and this dress is ready to go!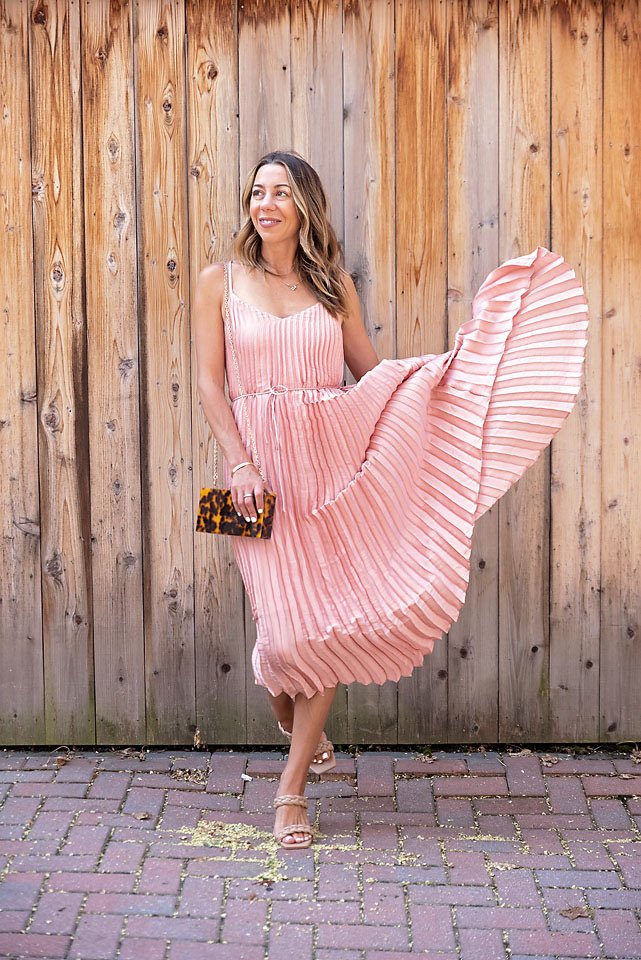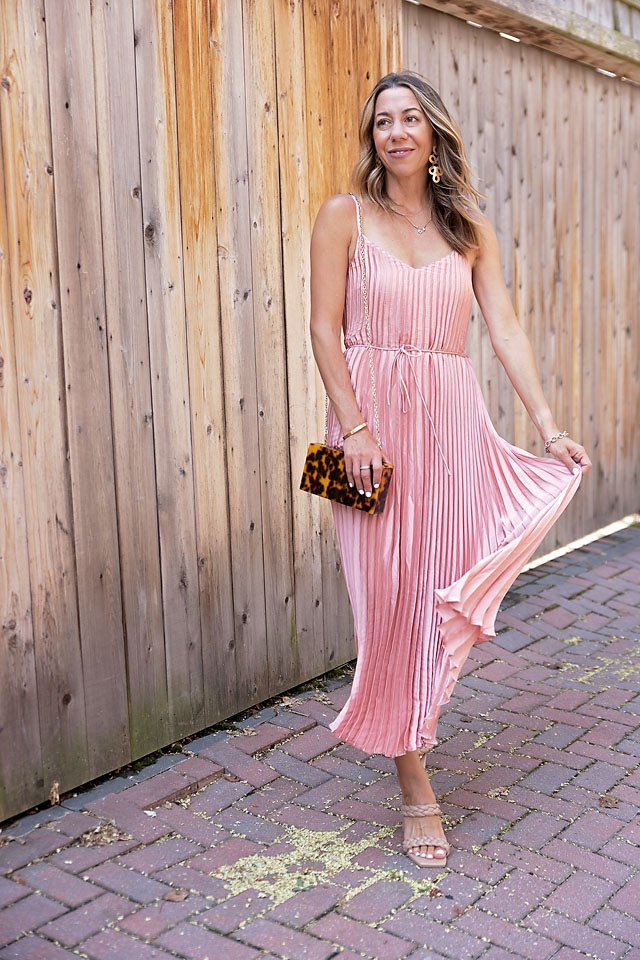 Shop the Look Below
Wedding Guest Topper One: The Wrap
Going out on a limb to say that everyone needs a great wrap. If it happens to be cashmere, then kudos to you! This super soft rectangle of fabric will come in handy more often then you think. It's a great option over a formal dress, perfect for travel, and also looks great with plaid and denim. I recommended getting this in a neutral color like camel or beige, but when in doubt opt for black.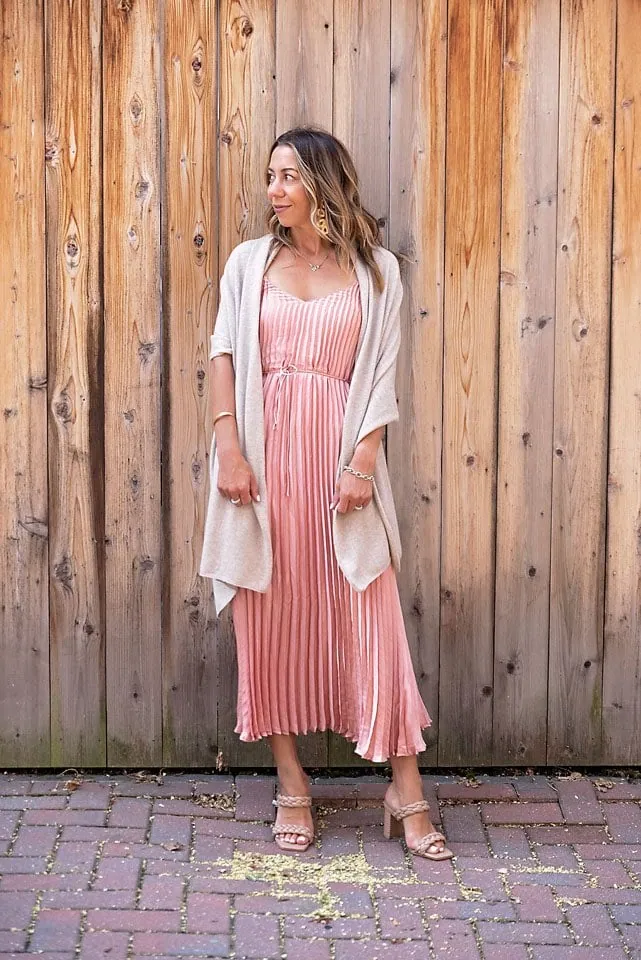 More Wraps Below
---
Wedding Guest Topper Two: The Fur Shrug
Baby, it's cold outside. So grab your faux fur shrug! This is the most formal option of the bunch and feels the most luxe. Have a NYE wedding on the calendar? Then this shrug is perfect for you! The cropped length feels modern, but also keeps you warm.
Shop the Fur Shrug Here (mine is sold out, linked similar)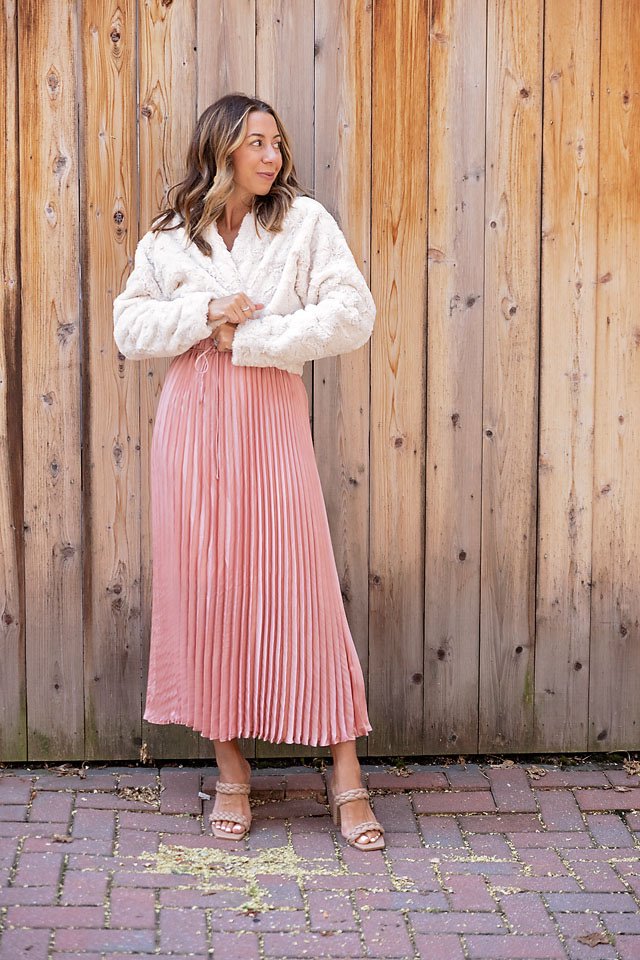 More Fur Shrugs Below
---
Wedding Guest Topper Three: The Cropped Cardigan
This may not be what you had expected, but it works. A cropped cardigan is a great option for some arm coverage during the wedding ceremony. A cardigan is also something you most likely have in your closet already, but I the tonal camel color works best with this blush dress.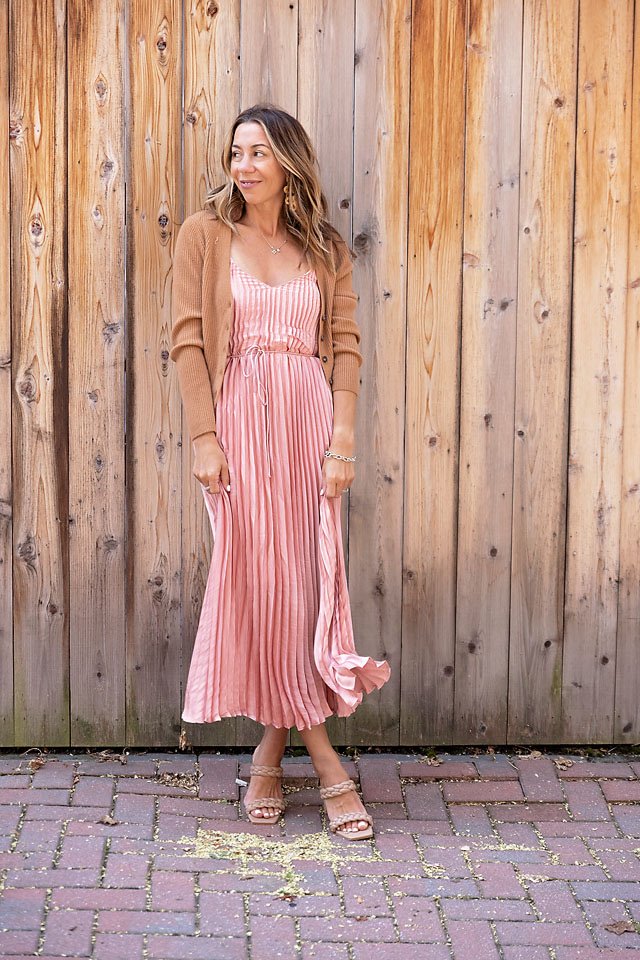 More Cropped Cardigans Below
---
Wedding Guest Topper Four: The Leather Jacket
Hold the phone, did you just say leather jacket? Oh yes, it's fashion baby! I love the look of a chic leather jacket against this feminine pleated dress. The perfect juxtaposition of cool girl chic! I even offered two options – first a light colored waterfall silhouette creates a streamlined the look. Or you could go all out in a stunning moto faux leather jacket for a fun statement.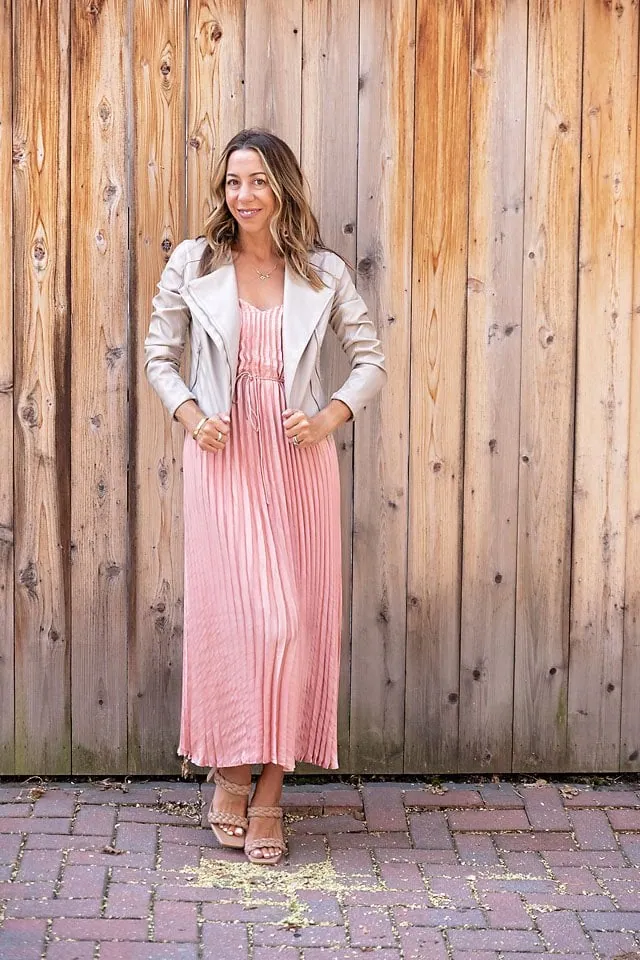 Shop the Moto Leather Jacket Here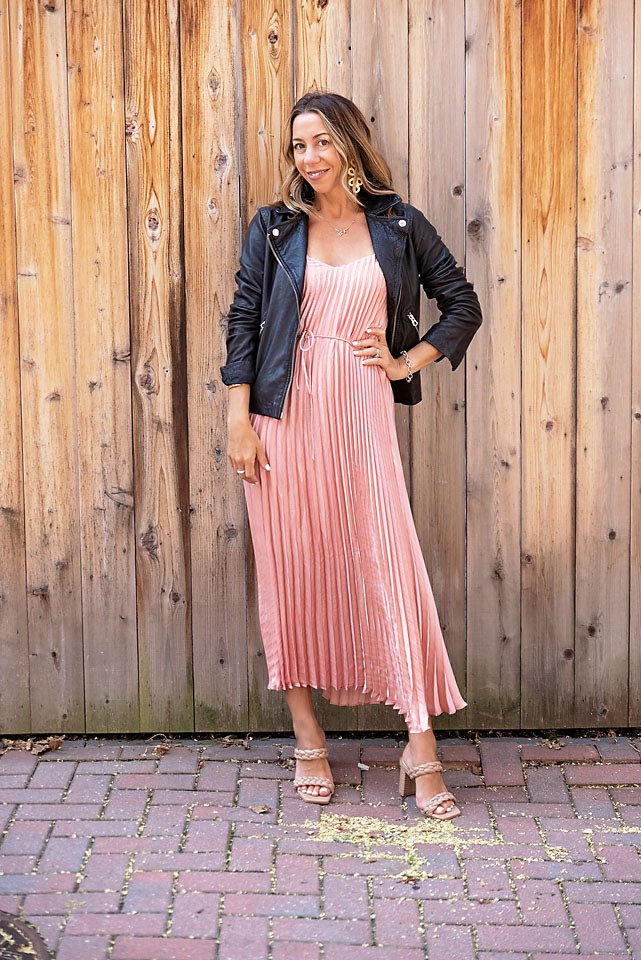 More Leather Jackets Below
See you on the dance floor…