Thank you to Zappos and ShopStyle Collective for sponsoring this post.
I know that it is mid-August and temps are in the 80s and 90s at the moment. It's a little hard to start thinking about boots and sweaters when you are sweating bullets outside! But the truth of the matter is that fall is indeed right around the corner, waiting for us with a PSL in hand. Although we won't be going full-throttle fall wardrobe right away, I'm slowly starting to change out some things in my wardrobe in preparation for when temps start to slightly dip. You know what I'm talking about — not exactly tank top weather, but those breezy fall mornings when you want to throw on something that's just a little cozier. I'm here to share with you how I'm slowing transitioning my summer attire into fall with the quick slip of a cute shoe!
Zappos has a crazy good selection of shoes (and clothing) for the upcoming season and just want to give a shout out to their amazing customer service and 365 day return policy! Also, little known fact, but you can also link to your Amazon Prime account to get free upgraded shipping.
Slip-On Sneaker Mules
I love sneakers. I love mules. Put the two together and it's like chocolate and peanut butter — what could be a better combination?! The moment I saw these leopard print Superga kicks I knew I had to #addtocart immediately. Being able to wear these with shorts and a tee (or a fun sundress!) now and later with this amazing Free People thermal and one of my favorite pairs of boyfriend jeans will make them my ultimate, go-to shoe.
I've said it before and I'll say it again, I really am a jeans and a tee kind of girl and gravitate towards simple style. Adding a printed shoe adds a little personality to your outfit with minimal effort.
And to finish off the look I added a Think Royln bag. They are perfect for the girl-on-the-go – I love the wipeable fabric (hello, boymom) and the fact that it is large enough to hold all of the essentials with a strap that is interchangeable.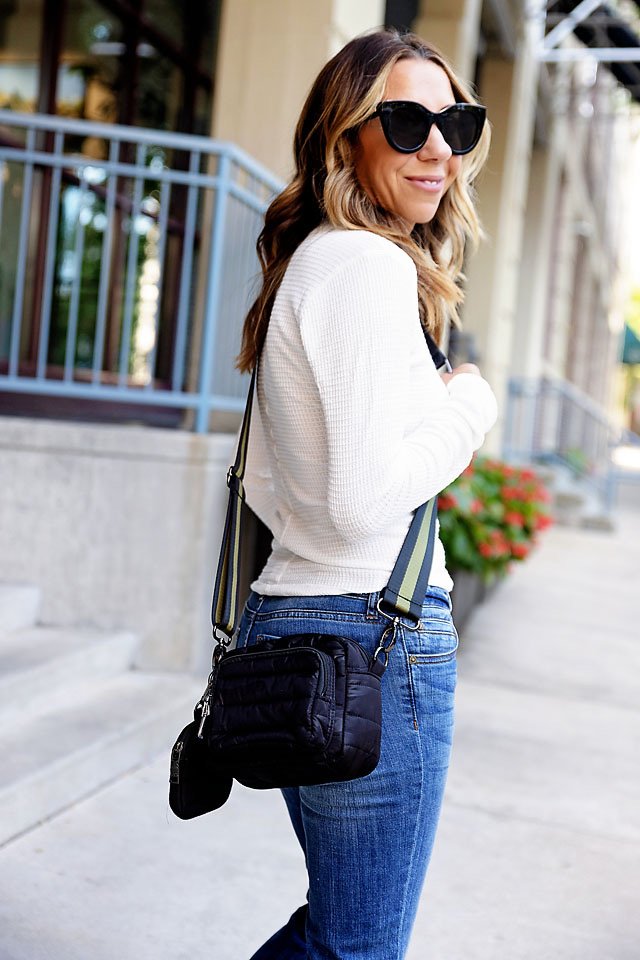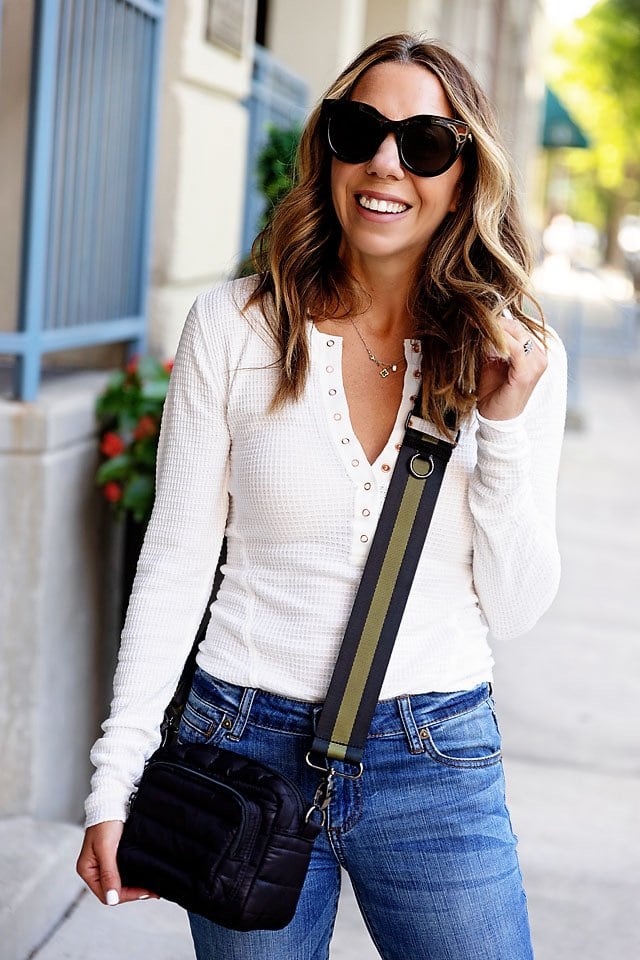 Shop The Post
Superga Slip-On Sneaker Mules | Free People Thermal | Kut From The Kloth Boyfriend Jeans | Think Royln Bag
Shop More Slip-On Sneakers