Printed Wedding Guest Dress
Ahh, fall wedding season. There is something about the crisp fall air and feeling of love that just makes you feel extra warm and fuzzy. But sometimes that warm, fuzzy feeling can be caught off-guard when evening sets in, your feet hurt, and all you want to do is curl up with a warm cup of apple cider. Not to fear, my friends, because there is a solution to this problem! Cute and comfortable shoes paired with a blousy, voluminous sleeves with a wow-factor print and twirl-worthy bodice. It is just what the wedding doctor prescribed. Because of the print, neutral accessories are all you need for an effortlessly chic wedding guest outfit that's ready to twist and shout. You could also bring a cashmere shawl or cardigan for extra warmth. Did I mention this dress can also double as a weekend brunch outfit with a cute pair of booties? I love a dress that can do double-duty!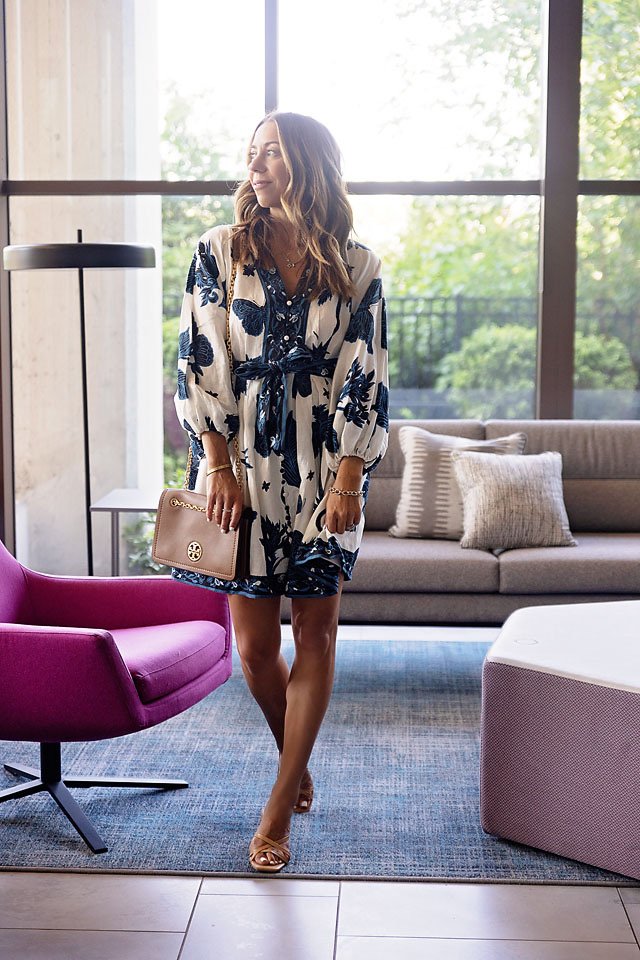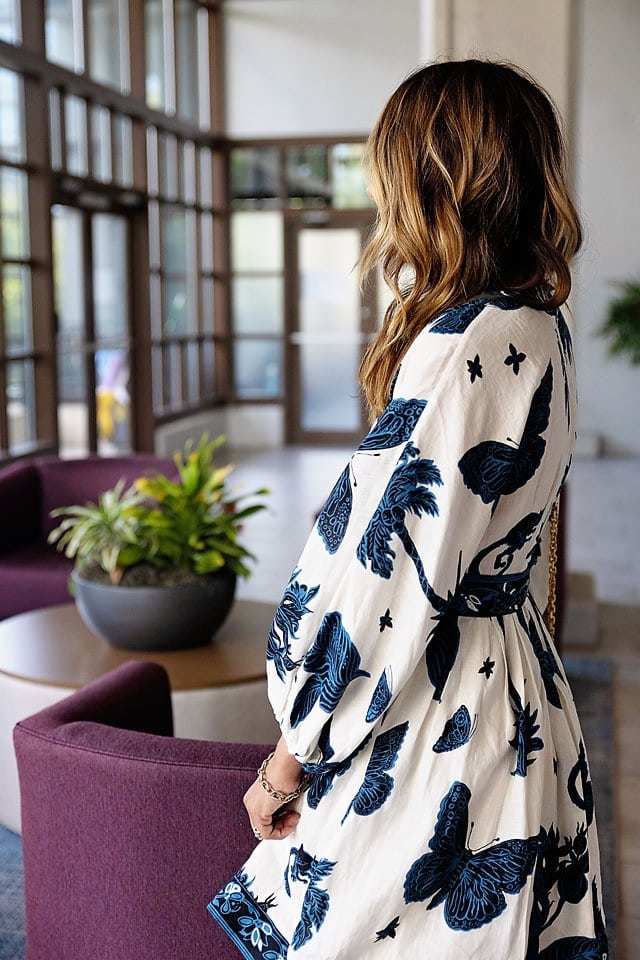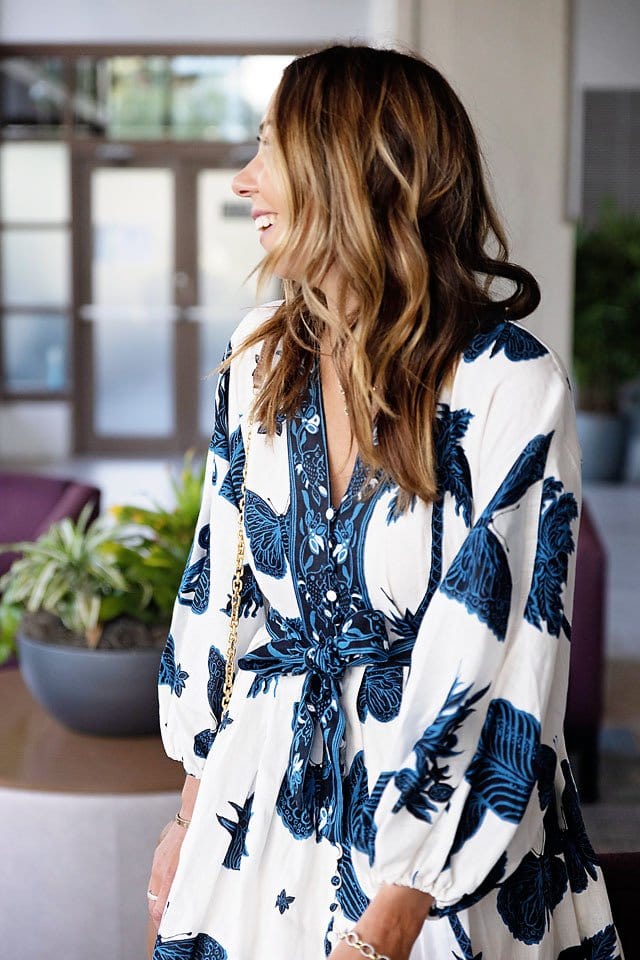 Printed Dress | Tory Burch Bag | Strappy Nude Heels
Shop More Printed Wedding Guest Dresses
Easy Dancing Shoes
What I love about these shoes is that they have just enough height that's also walkable. They also have the sleekness of a stiletto, but the squared-off heel let's you strut around the dance floor with ease.
Shop More Easy Dancing Shoes