Have you ever had one of those seasons where it seems like you have a wedding almost every weekend? Especially this year since so many weddings were rescheduled from last year (hello, global health pandemic!). And because it's in our inner-female selves, we also want to make sure we don't wear the same dress more than once. I totally get it! Plus it's fun to shop for a new dress, right? Of course it is! So I'm here to tell and show you that you can look good and stay within your budget. Here's my curated selection of fall wedding guest dresses under $100. Now the only dilemmas are what shoes to wear and what accessories to pair with it!
Fall Wedding Guest Dress Under $100
What's fun, flirty and ready to dance the night away? I'll give you a hint — it has polka dots! I love that this print is subtle enough that I can wear fun earrings and a tortoise bag with it, but also makes a statement. The halter cut is flattering and gives a wink of sultry with the tie-back closure. The best undergarment to wear under this is a strapless bra — I love this one!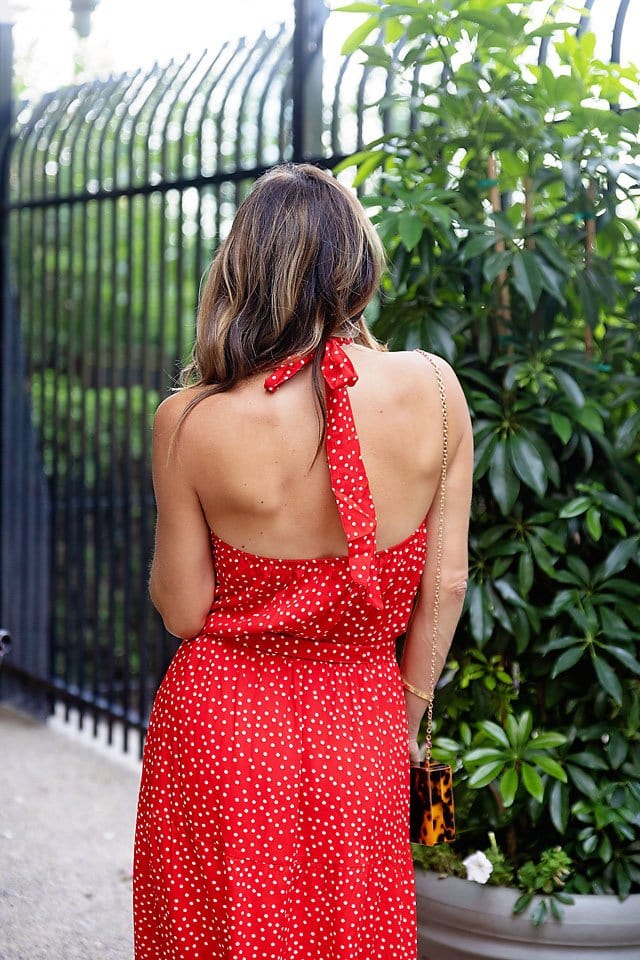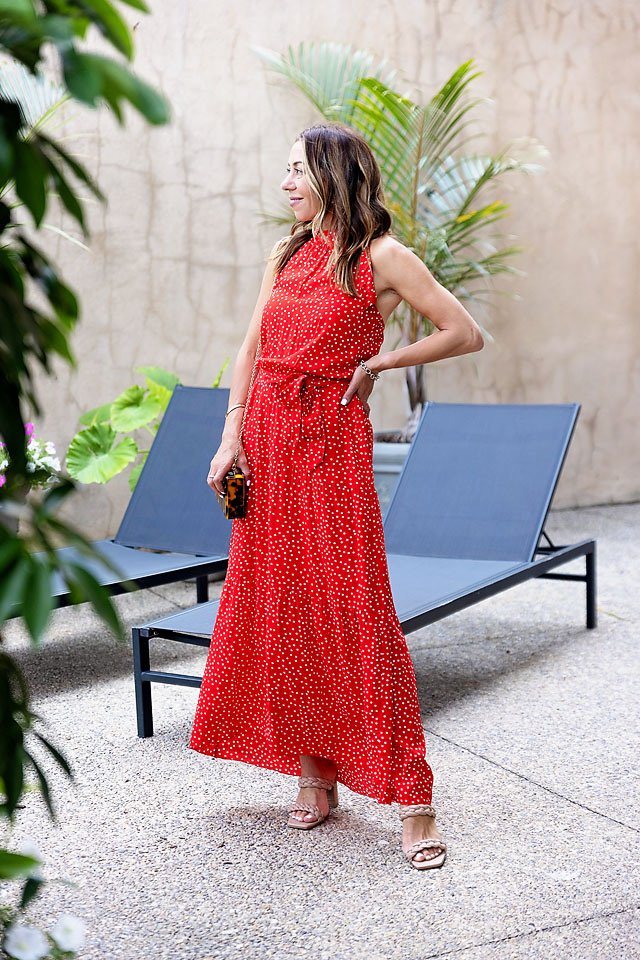 Red Polka Dot Maxi Dress | Braided Heels |
Tortoise Crossbody/Clutch (similar here & here) | Earrings (similar here & here)
Shop More Fall Wedding Guest Dresses Under $100