I have a secret. I love a good boyfriend. A boyfriend jean, that is. Boyfriend jeans are relaxed, not fussy, comfortable and stylish. Everything a boyfriend should be! As fall approaches our jeans will be back in our wardrobe rotation and a great pair of boyfriend jeans should definitely make the denim cut. For some, wearing a boyfriend jean might be a little intimidating so I wanted to share some basic tips on how to style boyfriend jeans. The most important thing to keep in mind when wearing a boyfriend jean is to think about proportion. The more relaxed on the bottom the more tailored and fitted on top. Or if you go with a slim boyfriend jean, add some volume with a fall favorite flannel or a chunky knit sweater. Still on the fence? Check out a few great ways to style your boyfriend jeans. Before you know it, we will have you feeling like you are cheating on your……skinny jeans.
End of Summer/Early Fall Boyfriend Jeans Styles
Time to put away the swimsuits and coverups. But not necessarily the t-shirts and tanks. Early fall can still be on the warm side so pair your boyfriend jeans with a cute camisole and a great pair of fashion sneakers or a chic pair o sandals. Have on hand a light weight jacket for those chilly nights!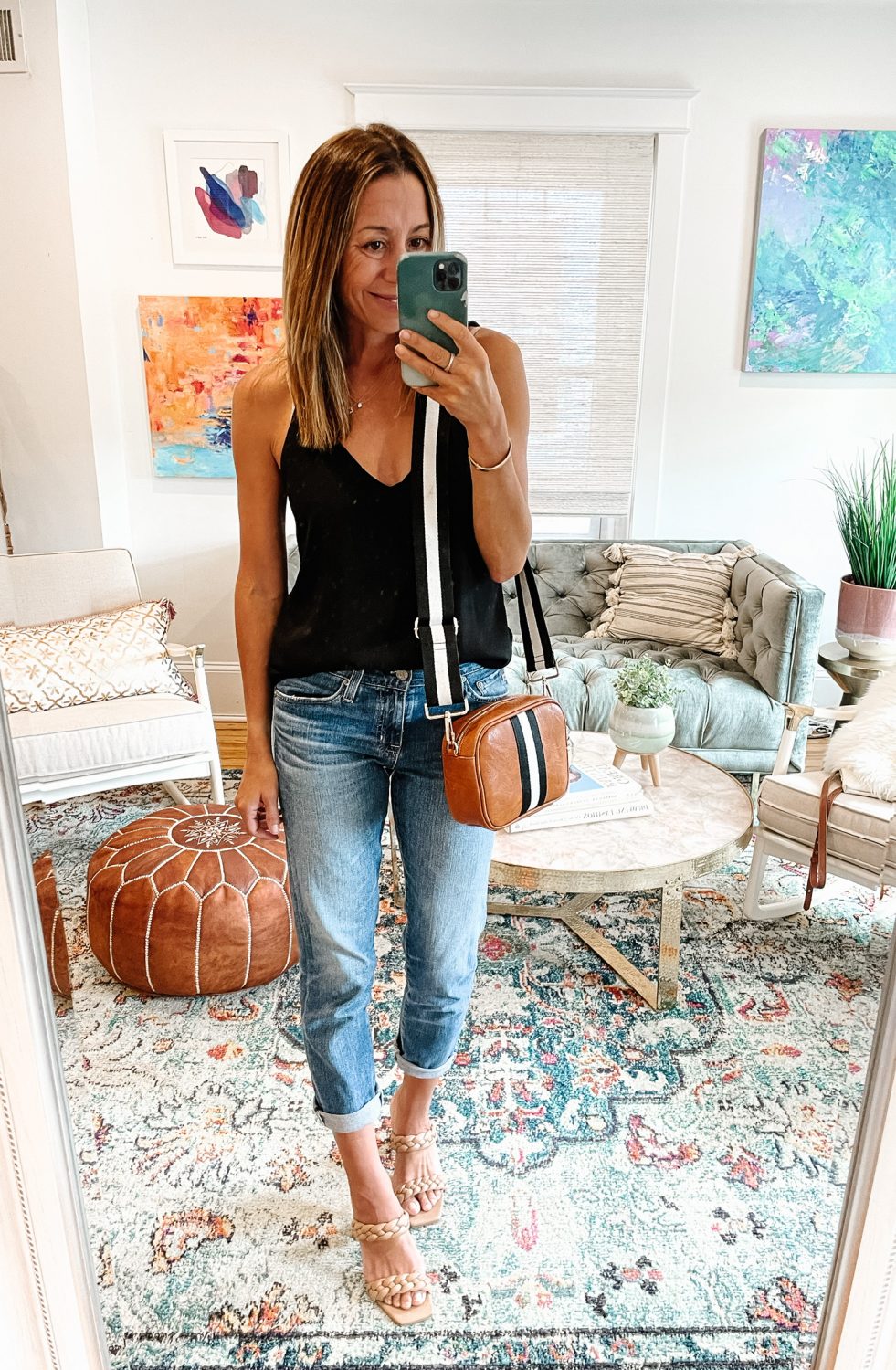 Camisole | Jeans | Sandals | Bag | Bag Straps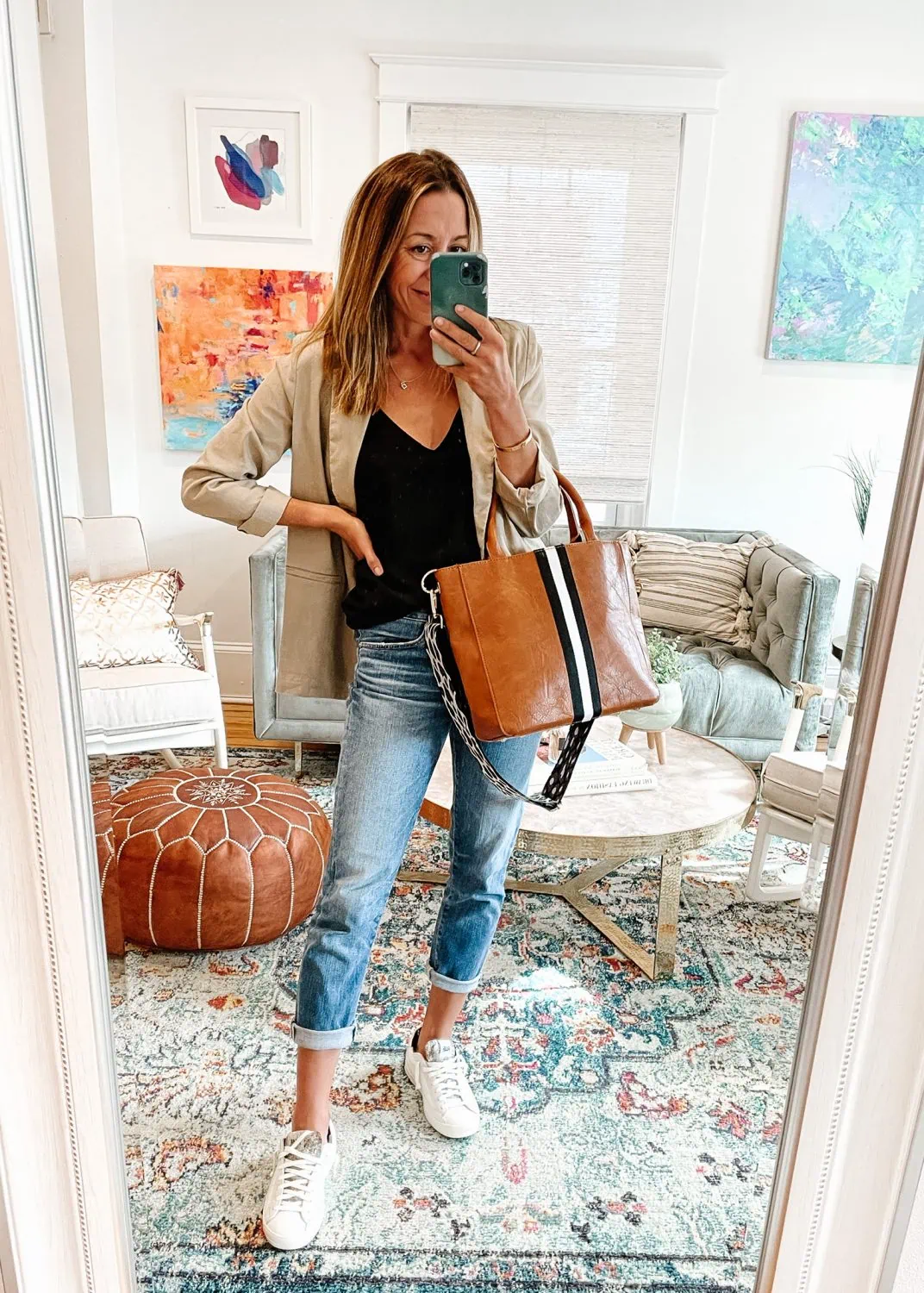 Cami | Jacket | Jeans | Sneakers | Bag | Straps
Cozy Fall Boyfriend Jeans Vibes
The crisp fall air is upon us! Sweaters and booties are on major repeat. And your boyfriend jeans should be too! This style of jeans is so comfortable and relaxed. Pair your boyfriend jeans with cozy cardigans and oh-so-soft sweaters.
Cardigan | Jeans | Save version | Booties | Bag | Straps
| Sweater | Jeans | Save version | Stacked Heel Mules |
Fall Date Night Styles
Your skinny jeans shouldn't be the ones that get to go out and have all the fun this fall! A great pair of boyfriend jeans can be dressed up and styled as chic as ever. A fitted top keeps you looking cool and tailored. Or try adding a classic blazer and a sleek pair of heels for a fashionable, sophisticated, so on point look!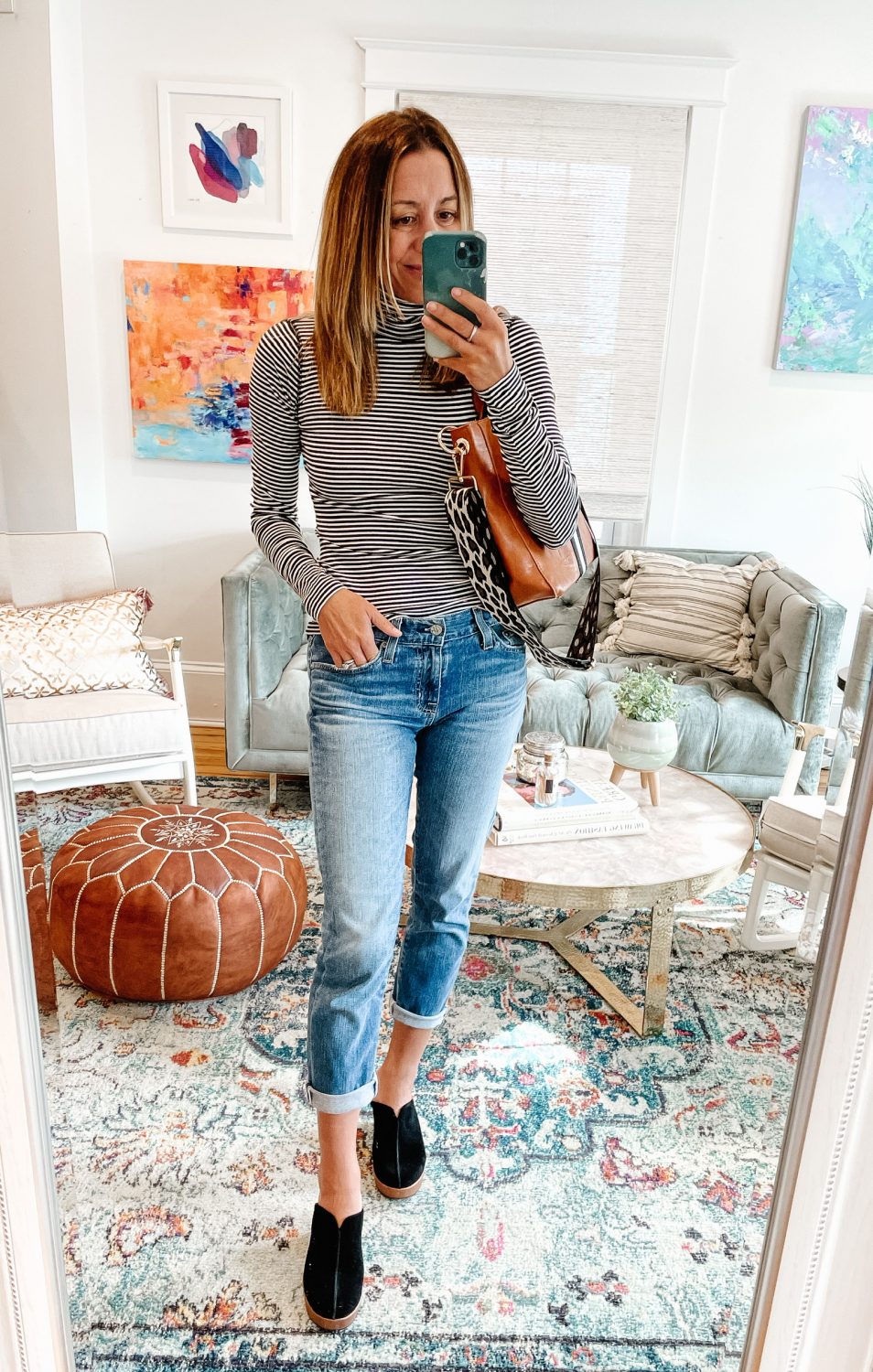 Top | Similar Top | Jeans | Save version | Clogs | Bag | Straps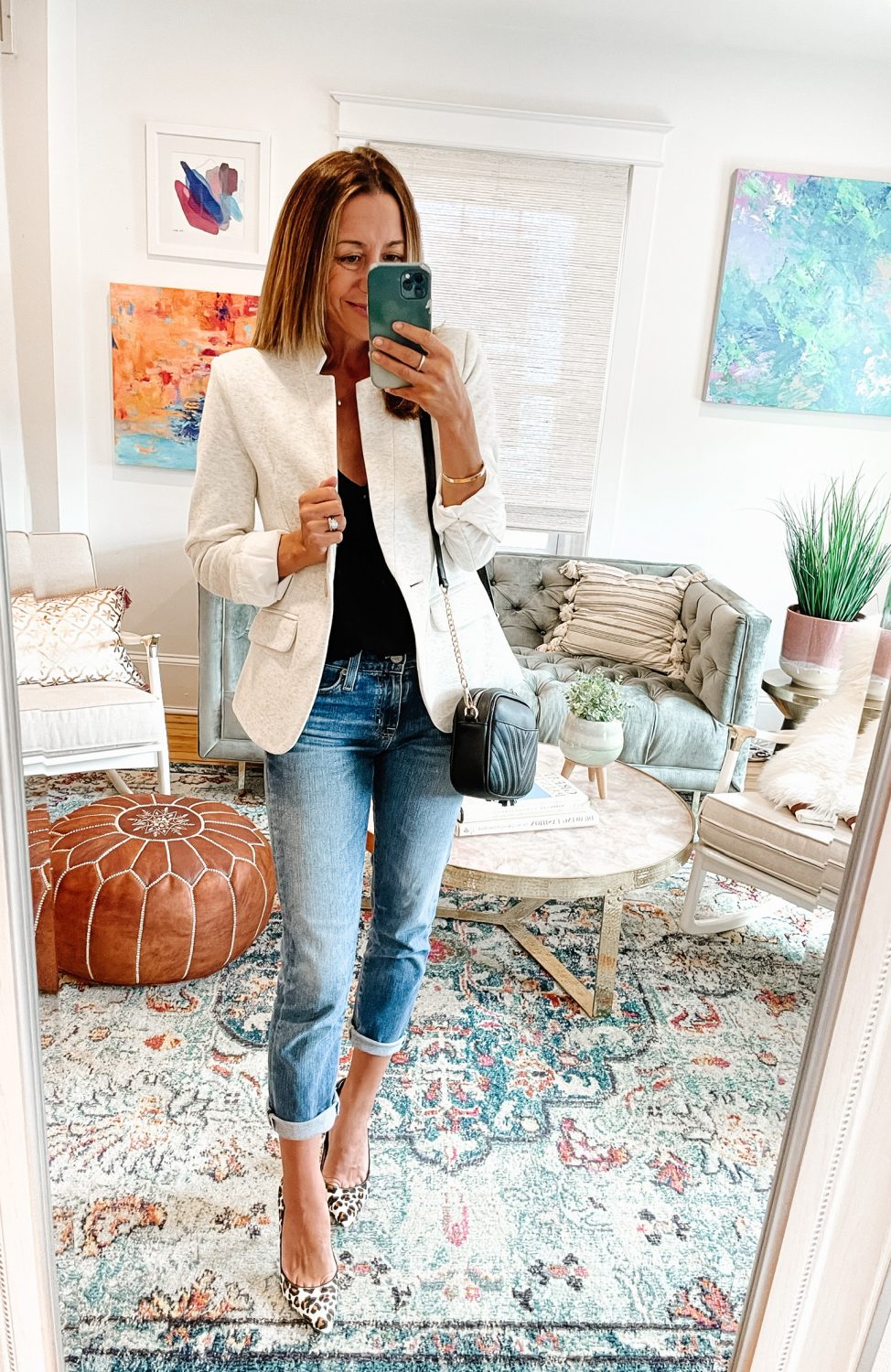 Blazer | Cami | Jeans | Save version | Heels | Bag
More Boyfriend Jeans