Thank you to ELEMIS and ShopStyle Collective for sponsoring this post.
If you are new to my blog, "Hi, I am Lindsey and I love ELEMIS products." If you are a longtime reader, you know that ELEMIS has been a part of my skincare routine for years and there are a few tried and true products that I just can't quit. They are right up there with paper towels, toilet paper, wine, and laundry detergent that I wish had an auto-ship feature. Many readers ask my about what ELEMIS products to try if they are new to the brand so I thought a post featuring a few of my true loves would be helpful. ELEMIS is constantly innovating and coming out with new products and formulas, and I am always excited to try those too. However, if you are asking about the products I buy over and over again, this post is going to highlight just that! BONUS: You can use code LINDSEY20 to save 20%!
Ok to be perfectly honest I am obsessed with the scent of the original Pro-Collagen Cleansing Balm (the perfect blend of chamomile, lavender and eucalyptus), but if had to choose one over the other it would be the Naked for one reason only. The Naked balm is safe to use over your eyes to remove eye makeup so it cuts out another step in my nighttime routine. If you are new to cleansing balms, it is my favorite way to wash my face. Cleansing balms have the consistency of silky gel and when warmed between your fingers it literally melts on your skin. You apply a generous amount right over your make up, and rub it all over your face. It comes with a washcloth that you soak in warm water then gently wipe it away (no splashing water required). It leaves your skin completely cleansed and hydrated. It's actually pretty addicting to use!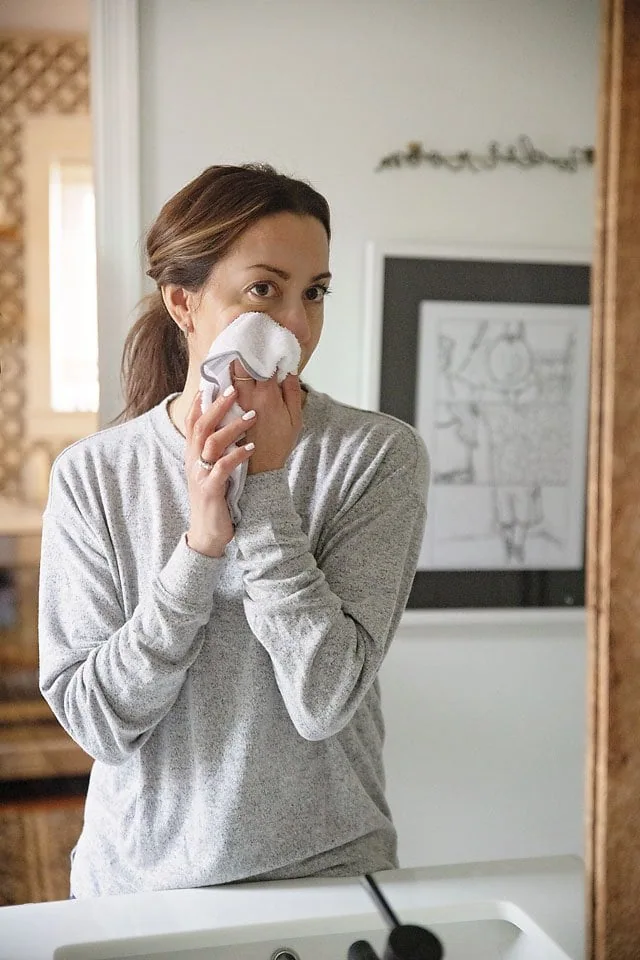 Shop the Pro-Collagen Naked Cleansing Balm HERE
use code LINDSEY20
Dynamic Resurfacing Pads
If I had to recommend ONE ELEMIS product to a friend, this would be it. The Dynamic Resurfacing Pads are one of the most effective products out there for skin radiance, cell turnover, reduced dark spots, and even skin tone. Many products on the market that also help with these areas are extremely harsh and can be drying. These pads, however, are so gentle you can actually use them twice per day. The results are immediate, but with most things skincare related, consistency is key.
Shop the Dynamic Resurfacing Pads HERE
use code LINDSEY20
Ok I had to sneak two into this category because I use one in the morning and one at night. The Pro-Collagen Marine Cream is what I wear on my face during the day. My skin immediately feels smoother and more "plumped" – so much so that I even dare to leave my house make-up free. Well, just to the bus stop, but that's a start! This product absorbs quickly and is a great base for makeup. If you are looking for something with SPF for daytime, you can find that option here. For night, I highly recommend the Pro-Collagen Oxygenating Night Cream. It's a splurge, but it's clinically proven to improve skin elasticity and suppleness and I don't go to bed without it!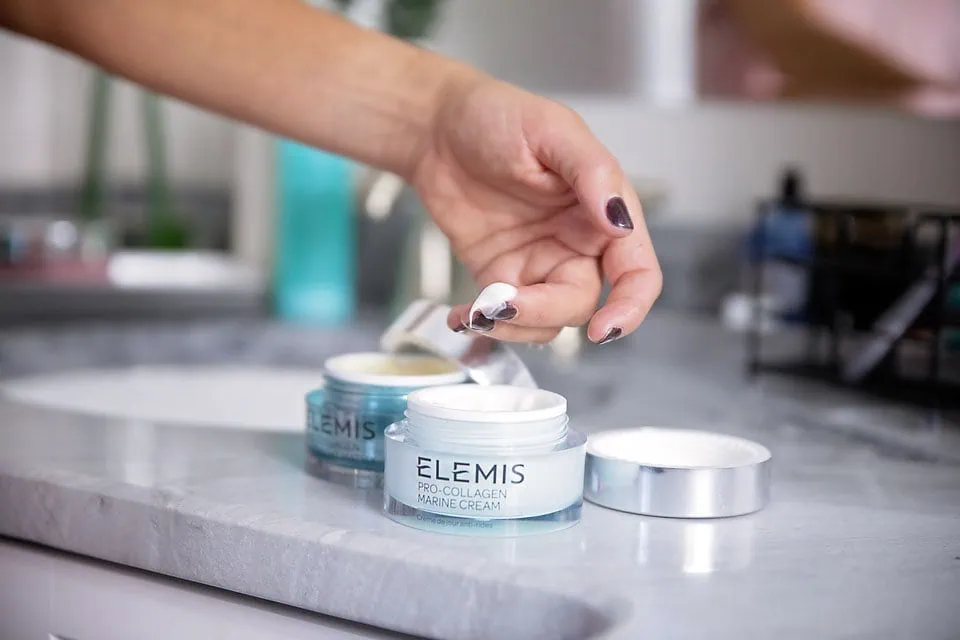 Shop the Pro-Collagen Marine Cream HERE
Shop the Pro-Collage Oxygenating Marine Cream HERE
use code LINDSEY20
ELEMIS has products for a range of skin concerns, so I highly recommend checking out their site to find something specific to your needs. Below are a few other products I have come to love over the years as well, plus a few I am excited to try….