Always Pan fans, get excited because there is a new kid in town! The Perfect Pot is here and let me name the reasons I love this beautiful piece of cookware. First, and debatably most important, it's gorgeous. It comes in four stunning hues to complement your kitchen's vibe. Trust me when I say you will never want to store it – it like stove decor! Another HUGE selling point for me is that it is super lightweight – it's 4.5 pounds with the lid on and feels like a fraction of the weight of my other pots. Like the Always Pan, The Perfect Pot was designed to replace the need for a lazy susan full of random cookwear. This one pot can boil, crisp, braise, bake, steam, store, pour and more. It comes with a roasting/steaming rack and a notched spoon that fits inside the pot with the lid completely shut. The lid has a built in strainer that aligns with the easy pour spout. These pots make a for a great kitchen upgrade just in time for soup season. If you have a foodie on your holiday list, it would also make a great gift! Use code LINDSEYS10 to save 10% on your purchase!
I broke my Perfect Pot in with an easy weeknight chicken soup recipe. Let's be honest, everything I make is easy and usually requires only a handful of ingredients. This particular recipe went over VERY well with my kids and has a great balance of protein and vegetables. Yes, it's comfort food (hello butter and half and half), but there is spinach in there too so that must count for something! Because I am gluten-free, I didn't use flour to thicken the soup. If you wanted to add about 1/4 cup flour, you can do that after sautéing the vegetables before adding the broth.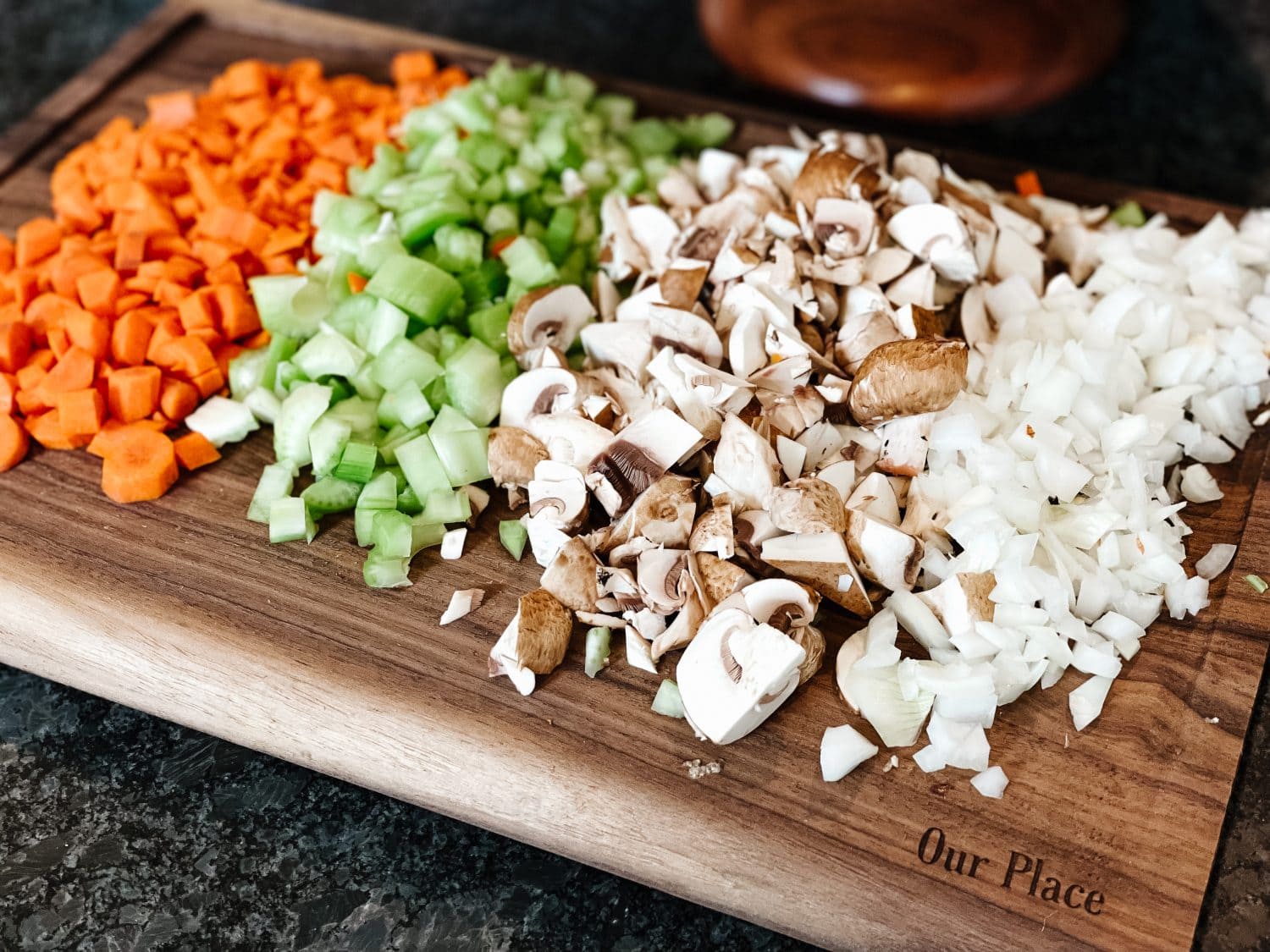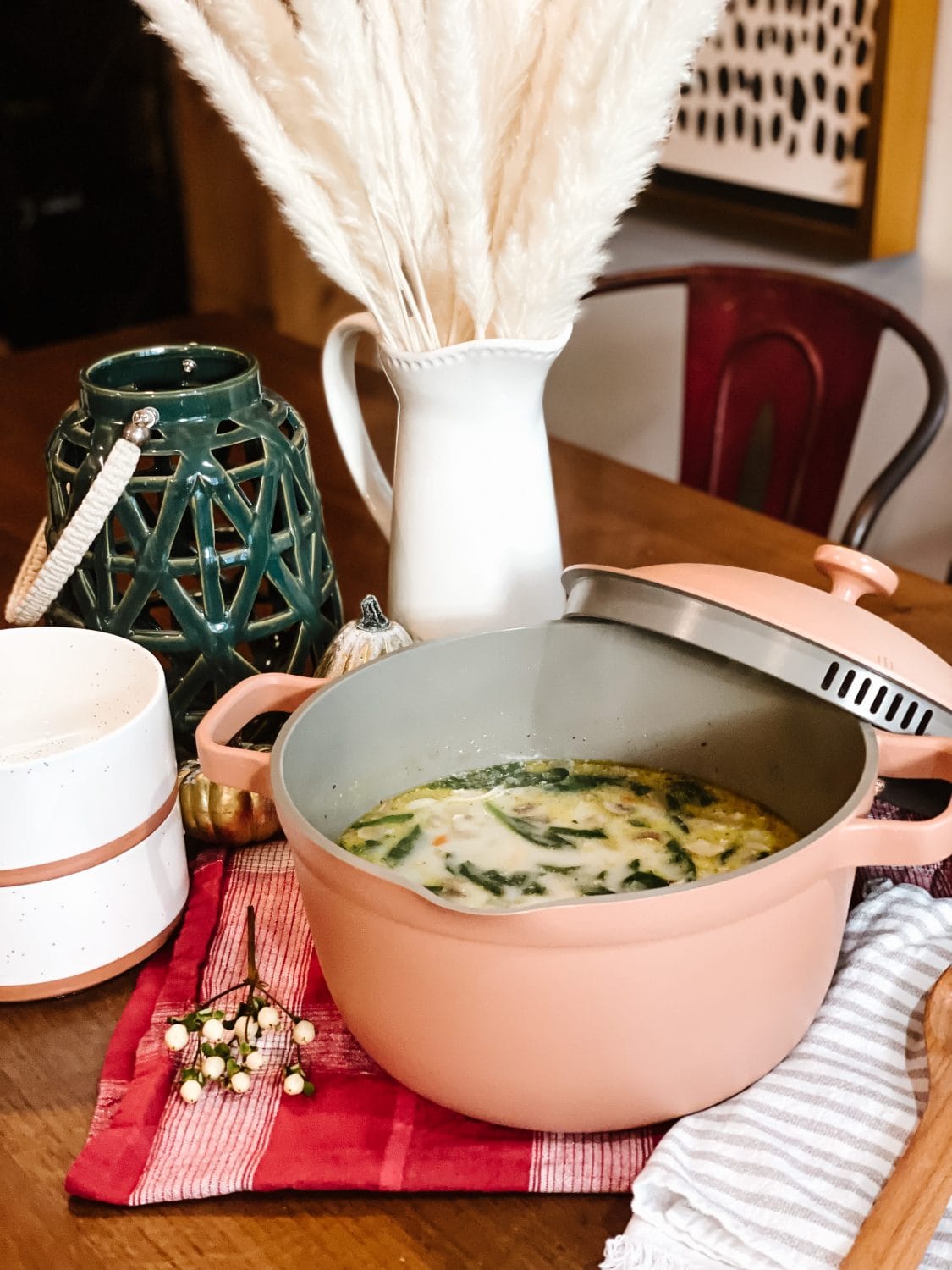 Weeknight Chicken Soup Recipe
Ingredients
3-4 carrots diced
3-4 stalks of celery diced
half medium onion diced
1 cup baby bella mushrooms diced
2 cloves garlic minced
2-3 tablespoons butter
Small Rotisserie chicken (breast meat removed and diced)
6 cups chicken stock
1/4 cup half and half (more if desired)
Handful of fresh spinach
Borsari Seasoning to taste
Instructions
Melt butter in the Perfect Pot and sauté carrots, onions, celery and garlic until soft (about 5 minutes)
Add chicken stock and chicken and let simmer for a few minutes until chicken is warmed through.
Lower heat, add half and half and borsari seasoning
Toss in a handful of spinach and stir until wilted.
Serve hot!