Thank you to Nordstrom and ShopStyle Collective for sponsoring this post.
Another day on the sidelines for me. While my boys like to bring the heat on the field, I like to bring the fashion. I don't recall any rules saying one can't look stylish on the sidelines, am I right? This is one of the most requested posts – "What should I wear to all of my kids' games?!" And trust me, I get it. When your social life consists of small talk on the bleachers, might as well make a day of it and wear something fun. I like to think of games as another place to showcase some sporty/chic looks while being comfortable and warm. Fashionable leggings, cozy sneakers, on-trend quarter zip pullovers – these are what my sideline looks are made of. Also important to mention, it is now TRIPLE POINTS time at Nordstrom so it's a great time to fill some holes in your weekend wardrobe.
Outfit Formula: Statement Fleece + Cool Kicks + Denim
Arguably the most important aspect of dressing for games is temperature regulation. When you sit on a hard, unforgiving bleacher for hours on end, you don't want to be freezing or boiling. This time of year it's all about layers (and pro tip: always keep an extra blanket or two in your trunk). Fun outerwear is a great investment for sporting events. It's an easy way to show some personality and will keep you cozy. While I usually wear sneakers to games, I love the idea of a hybrid boot for a little more ankle coverage and traction – because yes, you may be walking across uncharted terrain to get to a field in the middle of nowhere on a Friday night. Why are they always on Friday nights? Speaking of Fridays, here's some outfit inspiration for Friday night lights and beyond….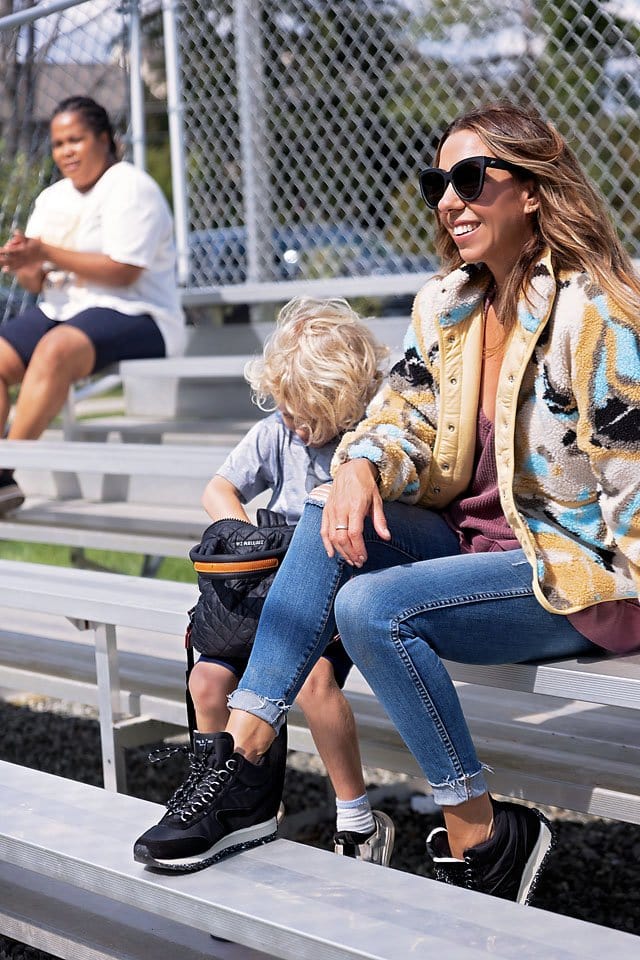 Statement Fleece | Shoes (size down if wavering – run big) | Jeans | Top | Sunglasses
More Fun Fleeces and Outwear:
Outfit Formula: Sporty Quarter Zip + Not So Basic Leggings + Fashion Sneakers
When it comes to Saturday morning soccer (ok fine, all day Saturday soccer) I am usually rolling out of bed to get to the game on time. I can blame the late Friday night game for that, but I digress. I like to go with more of an athleisure look – workout gear, but make it fashion. And here's another experienced soccer mom tip – whatever you do, do not forget your sunglasses!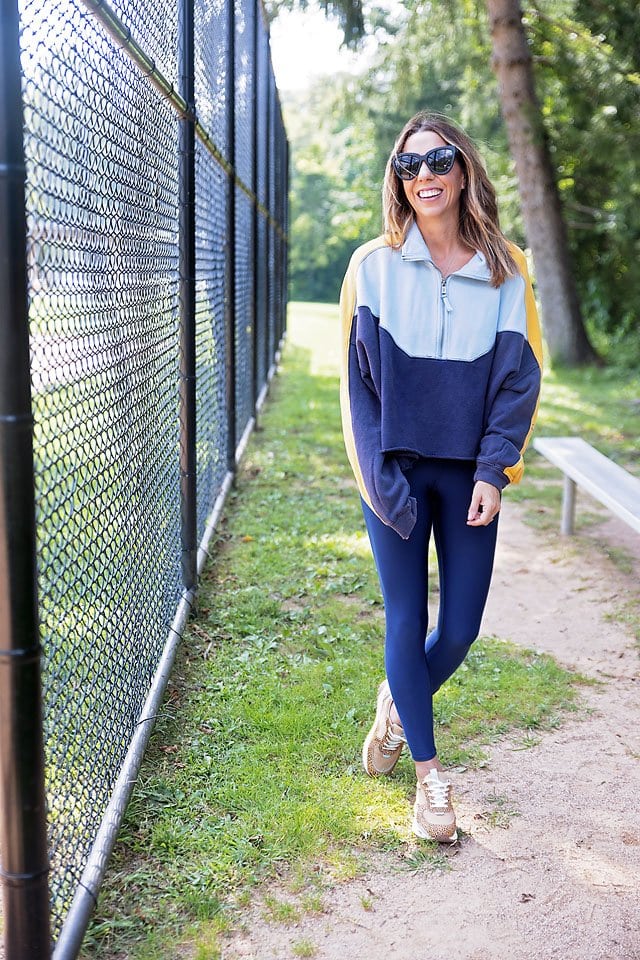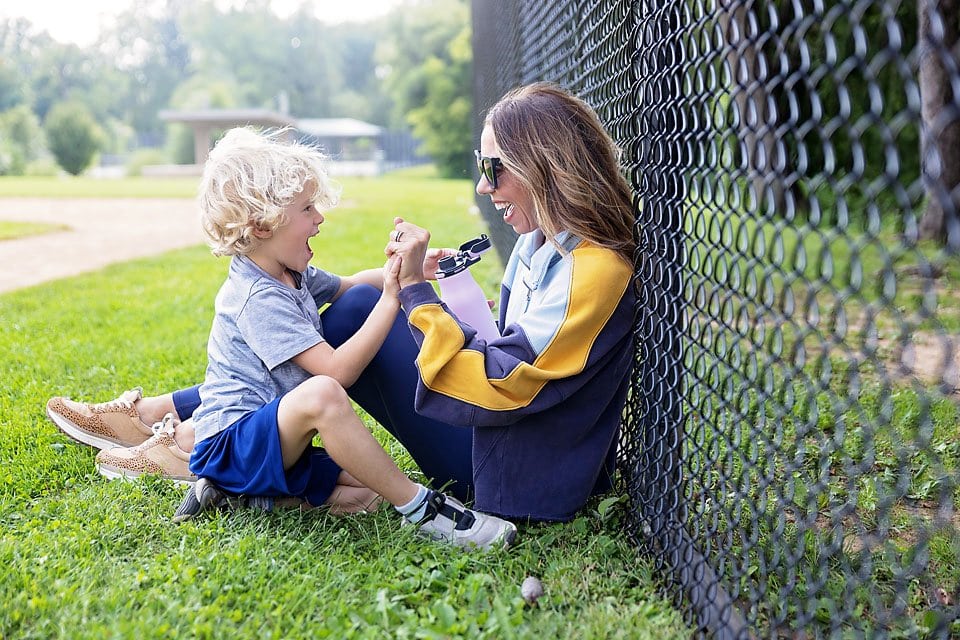 Quarter Zip | Leggings | Sneakers | Sunglasses
More Cool Leggings + Sneakers:
More Sideline Outfit Inspiration…..
Shop it here:
Shop it here:
Shop it here: