Ahh, the dreaded "what shoes to wear to work" conversation. If only it were as easy as lacing up your favorite pair of sneakers. Ok, don't be mad, but that is what I wear to work these days. I know many women, however, are going back to the office and are constantly trying to strike that perfect balance between fashion and comfort in a work shoe. Here's a bit of good news – you don't have to choose! There are so many comfortable and fashionable shoes that are workwear appropriate. You may even like them so much that you just miiiiiight want to wear them on the weekend too. If you are looking for an upgrade in style, check out the comfortable workwear shoes we are loving for fall! 
Comfortable Workwear Shoe Option 1: The Flat
Flats range in so many styles. From a timeless ballet style, a pointy toe mules to a trending lug sole loafer. These styles are practical, stylish and provide comfort.
Style Tip: Pair a lug sole loafer with an ankle length pant and a fitted sweater or turtleneck. If jeans are allowed in the work place, pair a ballet flat with a skinny or straight leg denim.
Comfortable Workwear Shoe Option 2: The Block Heel
For those looking for height the block heel is the way to go. This can be in a traditional heel, mule or a bootie. The block heel provides the most stability and can elevate your outfit without compromising on comfort.
Style Tip: A pointed toe block heel looks great with pencil skirts and tailored pants. Come casual Friday, pair your block toe heel with wide leg or flared jean.
Comfortable Workwear Shoe Option 3: The Ankle Bootie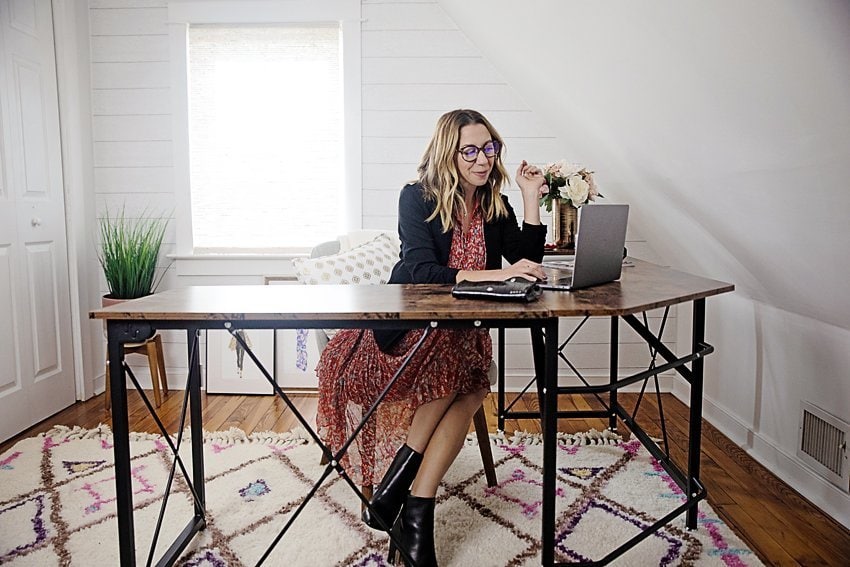 A bootie is not only a fall and winter staple, it is also a workwear staple. An ankle bootie is a stylish and effortless shoe to wear to work. With their range in styles from kitten heel to almond toe, the ways to style an ankle bootie are endless.
Style Tip: Try a relaxed fit dress with a pair of ankle booties. Add a chic sweater blazer to elevate your workwear style.
Check out more workwear posts here!