There isn't a day that goes by that I am not scouring Amazon for one reason or another. If I had to update my resume, I would seriously contemplate adding "navigates Amazon for top fashion, beauty, and home finds" to my list of daily tasks. It's an art, people, just go with it. All kidding aside, I will say I found some absolute gems on Amazon this month and I rounded up the top 12ish or so below. I also thought it would be funny to include some of the super random things we bought because if you can dream it, Amazon probably sells it.
Legging Friendly Tunic // Covers the booty and has pockets. Any questions?
Pleated Sweater // Not so basic sweater with pretty pleat detail (not itchy!)
Bowl | Beads | Vase | Homebody Book | This is Home Book
Asymmetric Sweater // Comes in lots of colors – fun, eye-catching silhouette!
Ilia Serum Highlighter // Gives a subtle dewy glow. I have soft gold.
Sherpa Jacket // Chic, warm, and 2 for 1!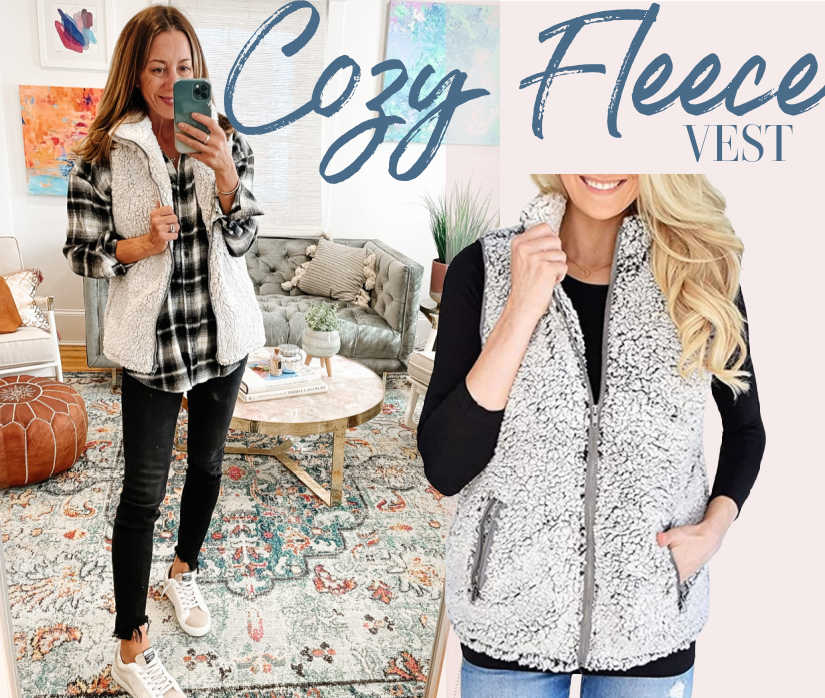 Cozy Vest // Soccer mom must.
Left | Middle | Right | Electric Lighter
Stackable Bottle Organizer // Also works with wine 😉
Shacket // On the bandwagon, it's official.
Other (interesting) Amazon Purchases this month…
And some more tried and true best sellers and Motherchic Community faves…..