Thank you to GAP and ShopStyle Collective for sponsoring this post.
Repeat after me: Jeans, henley, shacket. Three pieces that I will be wearing on repeat this fall. I am a tried and true white top and blue jeans kind of girl and am always looking for ways to make that combo look a bit more styled. The way I do this is by incorporating a cool "third piece". Sometimes it's a statement shoe. Sometimes is fun accessories. But all fall long, it's a shacket. In case you are new to the term let me clarify: Shirt + Jacket = Shacket. It's your favorite flannel with a bit more substance and in this case, a bit more length. I am thrilled to partner with GAP to share an outfit that I know I will wear to all the fall things this year including but not limited to football games, soccer games, baseball games….. and maybe if we are lucky, we will squeeze in an outing to the pumpkin patch, but don't place your bets.
GAP's new fall arrivals are so good it was hard to style just one look, but I shared some more inspiration below with other ways to wear this must-have piece. When it comes to henleys and great denim, you know I will be all over it and the addition of the shacket makes them look more fashion forward without trying too hard. You know that vibe? Another of the moment piece for fall are clogs – and when they come this cozy, there is no denying.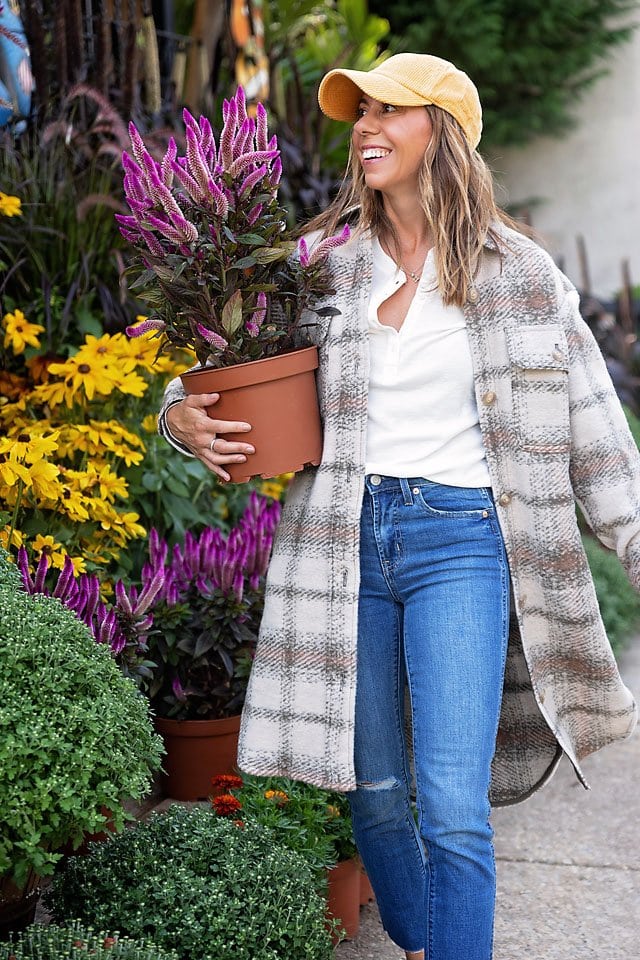 Shop the look:
Shacket // slightly oversized fit – wearing XS for reference and found that it is true to size especially if you like layering and plan on wearing sweaters underneath.
Henley // a wardrobe staple – recommend normal size and buying one in more than one color! They are the ultimate layering piece and also look great (and kinda sexy) alone!
Jeans // This is me trying REAL hard to share more non-skinny jean styles. I love this minuscule departure from that tried and true silhouette. They are a teetering away with slightly more room in the calf area to deem them a straight leg style. If you are up for dabbling in something new without making it too obvious, here you go. Runs TTS.
Clogs // At first glance, you might mistake these for a slipper, but look again! They are the season's hottest shoe trend (clogs) in a sherpa fabric. Slip them on and enjoy!
Hat // It couldn't be fall without corduroy. That is all.
A few more ways to wear the shacket……