Ok you know it's good if I agree to model it. Same thing as wearing a swimsuit, right?! Ok now that you know I had my reservations about doing an "underwear shoot", I will say that I truly love this brand. Ever since I had kids I became VERY picky about how my undergarments felt on my skin. Above all else, I want comfort. Second, I want no lines showing, and lastly, if they can be somewhat cute, I feel like I am winning. But wow, finding a brand that has all three is HARD to come by. EBY is a brand that checks all the boxes.
Midnight Jasmine Bralette | Midnight Jasmine Cheeky
Use code LINDSEY20 for a discount!
A little background on this brand.. EBY (pronounces "ebbie") stands for Empowered By You. The brand is dedicated to making body-glorifying seamless underwear while also empowering and enabling women on the cusp of great things. EBY donates ten percent of net sales to the Seven Bar Foundation which helps women break out of poverty and into business through microfinance. Microfinance is essentially a small loan a.k.a. a "first break." It can be as little as under $100 but this loan enables underprivileged woman to start or grow her own business. The goal is to help breaks the cycle of poverty and provide an opportunity for these women to become self-sufficient. When the money is paid back, it goes to another woman in need and the loop continues.
While EBY is doing great things behind the scenes, their products are equally awesome. It's hard to articulate the feel of something, but the best way I can describe it is that their undergarments feel like you are wearing nothing at all. They are weightless, seamless, and very pretty! There is a no slip grip and they run in sizes XS-4X with a perfect fit guarantee. Their panties come in a variety of styles – I love the cheeky style and high waisted brief that works great under high waist leggings. The bralette is the first thing I put on when I get home from work – dare I say it feels better than wearing no bra! They also have an amazing thong that is the ONLY thong I will work out in… and no, I am not modeling that.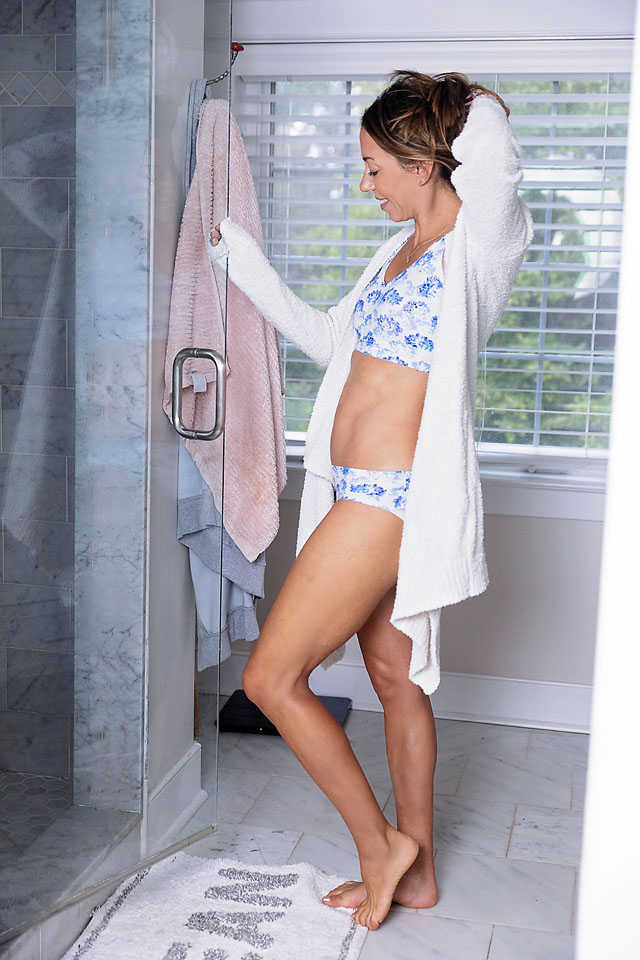 Another cool thing about this brand is that they offer a membership where you can get 3 pairs of new underwear delivered every 3 months or 5 panties delivered every six months at a discounted rate. It's all fully customizable and shipping is free!
If you are anything like me and prefer NOT to wear thongs under leggings, these are completely seamless..
For reference I am wearing a size small in all of these styles. I guess technically I am an XS, but I always size up in undergarments for some reason (same with swimwear). They do run true to size!
Shop more EBY styles below….Use code LINDSEY20 for a discount!
Thank you to EBY for sponsoring this post