Ok I may be biased, but I'm pretty sure the two-times sold out bags are a Motherchic community favorite too! Your response to this mini bag collection has been so amazing and they would make the perfect gift for so many people on your list! Your girlfriends, your mom, your mother-in law, your sister, TEACHERS… the list goes on. All of the details below to help you select the perfect size(s).
Original Totes
Our vegan leather totes come in two sizes! It's always a toss up between a small and large tote, small is great for errands and outings while large is great for work and mom life. We decided to make both sizes so you can choose the style that works best with your life style! Details on both sizes below!
Both bags feature: a magnetic closure, and inner zippered pocket (the interior is lined) and has studs on the bottom for protection. The interchangeable straps are sold separately. More ways to wear these best selling bags below!
The Large Tote
The larger can fit a large laptop, everyday essentials and more! For reference…. it holds 4 bottles of wine (not that you will ever carry around 4 bottles of wine, but just wanted to give you a visual of the size). I personally love this bag for work and mom life.
Shop the bag HERE
All straps sold separately | Tube Strap Pictured
Also wearing: Sweater | Booties | Sunglasses
Medium Tote
The medium can fit an iPad, standard laptop and other everyday essentials. It can be worn several ways as shown below….This bag is great for every day life – running errands, going to dinner, outings with the family etc….
Shop the Bag HERE | Shop the Strap HERE
Also wearing:
Camo Cardigan | Henley Bodysuit (use code MOTHERCHIC15) | Coated Jeans | Booties
Ways to Wear it:
The Camera Bag:
She's cute right? The mini is our take on a camera bag. We made it a liiiittle bigger so there's room for the essentials – keys, card case, sunnies… snacks etc… It features a zipper closure and comes with a slim vegan leather strap. You can also swap that strap with any other fun bag strap you may have! She's great for errands, date night, travel and more!
Shop the bag HERE
Ways to Wear It….
Function of a bag is always important and I love that you have options in terms of how you carry each bag.
The camera bag can be worn on the shoulder or as a cross body.
You can also shorten the strap and wear it like a sling bag in the front or back.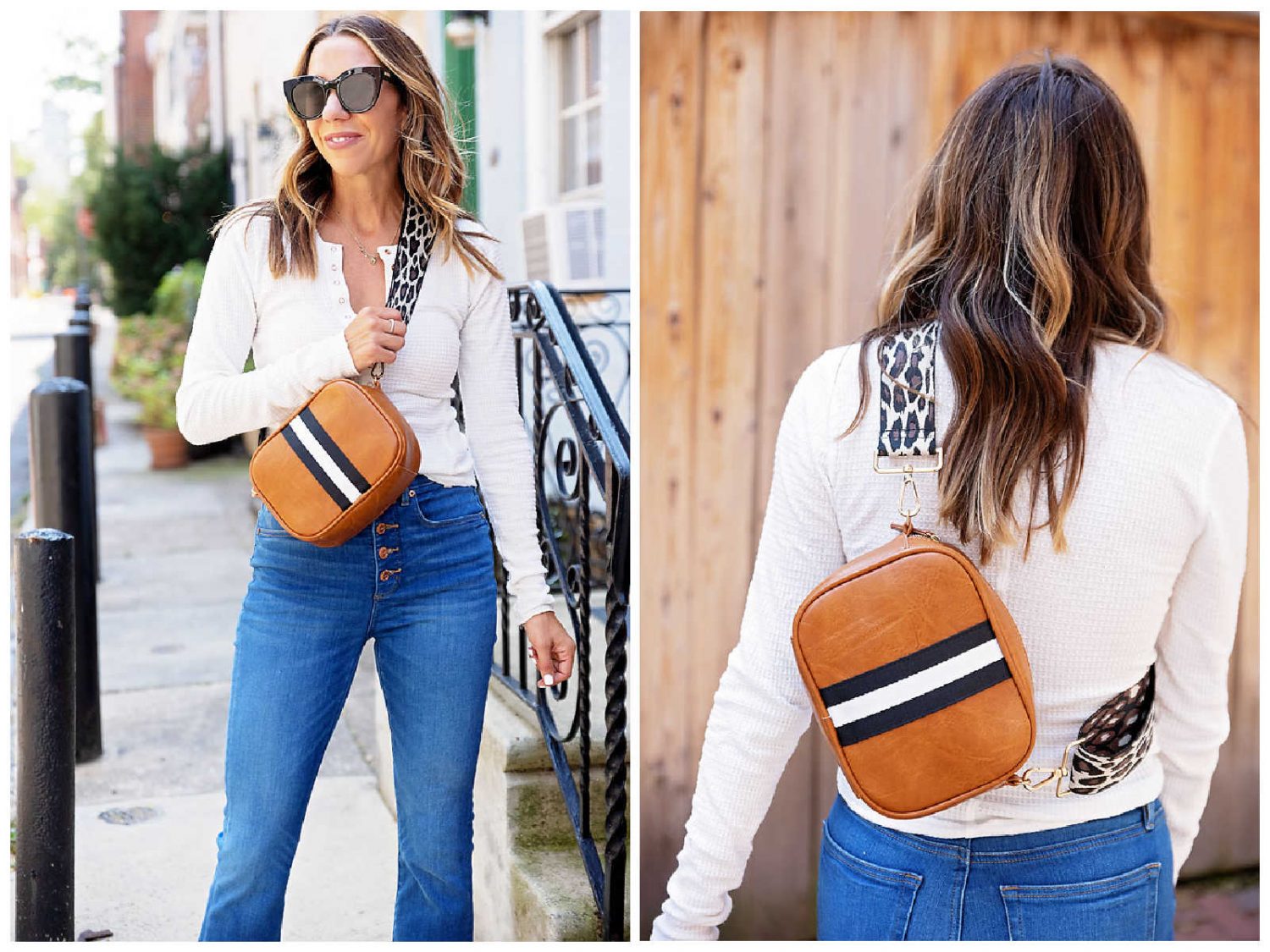 Don't Forget the Straps!!
The beauty of these bags is that you can make it your own with a fun strap! Swapping them out completely transforms the bag so you can keep it looking fresh season after season.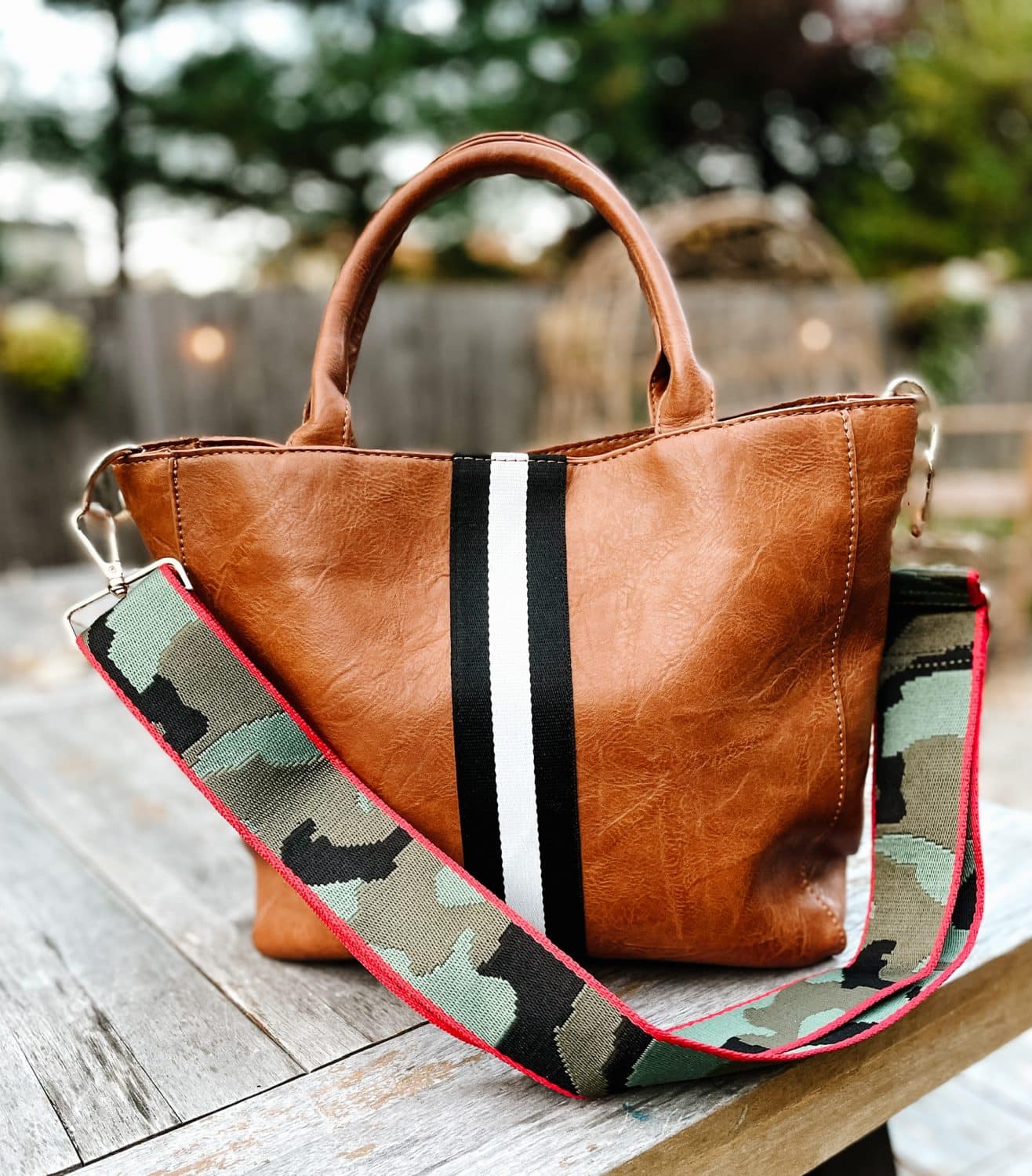 Shop the newest straps HERE
Shop the straps HERE
I can't wait to see this bag on YOU! Make sure to tag @themotherchic and @socialthreads so we can see.