In bed by 9:02pm
Ryan Seacrest sure is cute. But you know what is cuter? You in your eye mask at 9pm with a full 8 hours of shut eye to ring in the new year. Sure, you plan to go all out and make a pizza with kids with a side of good ol' Martinelli's in plastic flutes. You may even plan a fun, family game night with popcorn and candy noise makers to boot. But when the clock strikes 3 hours pre-2022, you are riding out this year in B.E.D.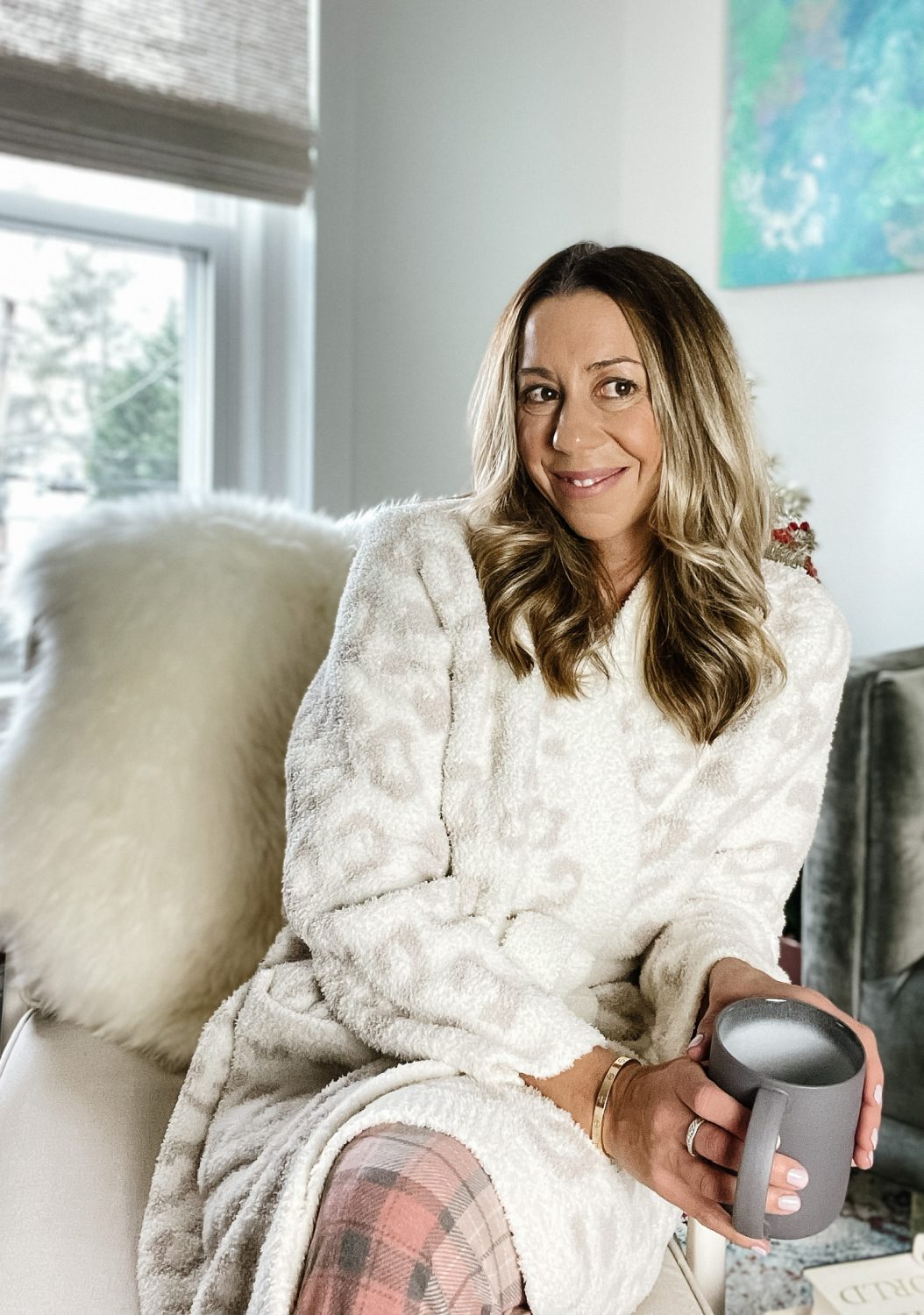 Shop the Look
---
In bed by 10:33pm
First, let me just say: wow. If you made it this late it probably means you made it an hour past your normal bed time and it sure feels like midnight! Or maybe you REALLY planned on staying up. You put on a cozy yet festive outfit with champs in hand. Heck, you even told your kids they could stay up until midnight. But after the 5th in-a-row song you didn't recognize on the Rockin' New Year's Eve show, you accepted the fact that you are too old for this. You may still be on the couch, but your eyes are closed way before midnight. Way.
Shop the Look
Off The Shoulder Top (and linked similar here) | Joggers | Slippers
In the Uber at 12:01am
Congratulations! You have plans. You have a friend who doesn't totally despise New Year's Eve and convinced you to put on your fancy pants and ring in 2022 with a little P-A-R-T-Y. You arrived with a tray of sushi, you danced to old school Madonna, you took some photos you will probably regret in the morning, but still controlled enough to know that at 11:43pm you need to queue up the Uber so that at 12:01 you are out the door.
Shop the Look
---
The last time you looked at the clock it was a fuzzy 2:37am
This girl is not me. If it's you, well, I am SO impressed. You are HERE for 2022! You have had a babysitter lined up for months and the most perfect party dress twinkling in your closet for even longer. When you catch a glimpse of it you smile. You hydrate all day, take some B12 at 4pm, have a nice dinner with the family and with the sitter arrives at 8, you spritz that perfume, waft yourself through it and continue straight out the door. It has been a year and you are celebrating the highs, the lows, and everything in between. Midnight comes and goes and why stop there? 2am…. Who wants shotskies?!! Work hard play hard is the motto you live by and you deserve to party all night long! P.S. You may want to stock up on this.
Shop the Look
Sequin Dress (more sizes HERE)
A few more sequin dresses we love here…