Ok not gonna lie, in order to write this post I need to tell Alexa to play Bob Marley radio on repeat. It is REALLY hard to get yourself into that sunshine state of mind when it is bone-chilling cold….and dreary…. and gray… and ok I'll stop there. But if you close your eyes and listen to that steel drum, the vacation vibes will come to you. If you happen to be escaping somewhere warm this winter, use our Resort 2022 inspiration to help you pack. We created six effortlessly chic looks to bring with you. Many items can be worn multiple times so you might even be able to get it all in a carry on.
Just kidding 😉
Resort 2022 Look 1: The Travel Outfit
Pretty sure I never travel in anything besides my Vuori joggers. I usually wear a tank under some sort of layer to keep warm on the plane that I can take off when I've reached my warm destination. This panama hat is "packable" but if you don't have room in your suitcase, just wear it on the plane!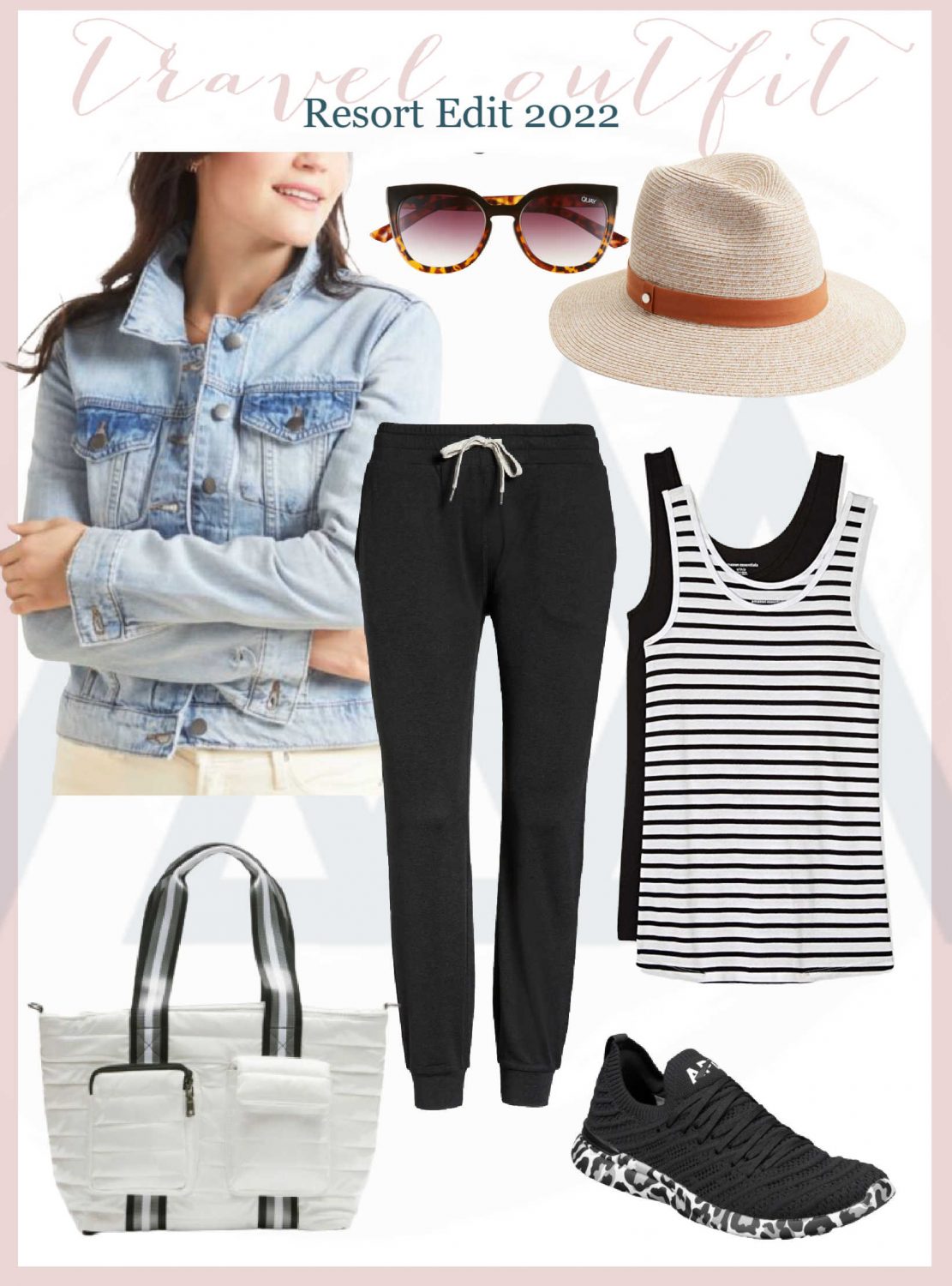 Shop the Look:
Resort 2022 Look 2: Pool Side
This is an all out glam, "what kids?" type of outfit. If you are traveling with kids, don't worry, it also comes in black and navy. Becca makes some of my favorite, figure-flattering swimsuits. This one is sexy in all the right places, but I can assure you it has good bum coverage. I always size up in swim for reference. These Tory Burch sandals are as comfortable as they are stylish and don't forget the sunscreen – this one is tinted so you can go makeup free!.
Shop the Look:
Resort 2022 Look 3: Lunch Al Fresco
Ok really I should just call this "boozy lunch" because, remember, it's vacation! Make a statement with a gorgeous maxi dress that can double as a cover up. Add some fun accessories and keep the margaritas flowing…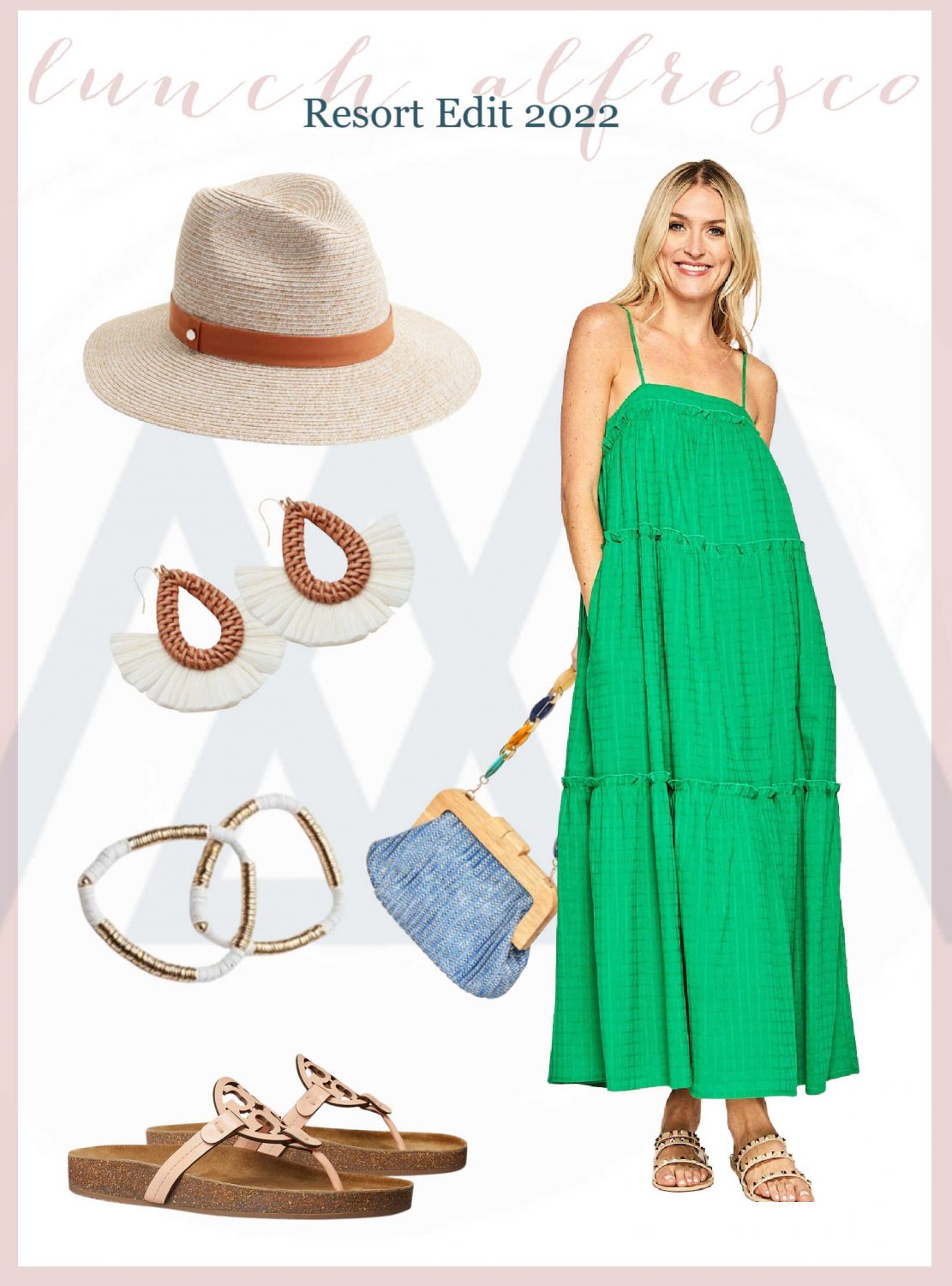 Shop the Look:
Resort 2022 Look 4: Beach Day
A sporty, yet playful bikini is always a yes for me. It's perfect for all the beachy activities…walking, snorkeling, volleyball, and you won't need to spend all day adjusting yourself. Add some walkable slides, a colorful kimono style cover up and a great beach read and get yourself into OOO mode.
Shop the Look:
Resort 2022 Look 5: Shopping Outfit
Yes, I planned a shopping look for this post as your unofficial shopping enabler. Call it "site-seeing" if you must, but in order to get a real taste for the town, a little boutique therapy never hurt anyone. Dress up your basic tank and denim shorts with a printed kimono and some statement earrings.
Shop the Look:
Resort 2022 Look 6: Dinner Date
I'll make any excuse to buy this dress. If I need to book a trip to the tropics to justify buying it… so be it! It's a stunner and doesn't need much else. Add some simple accessories and definitely order dessert!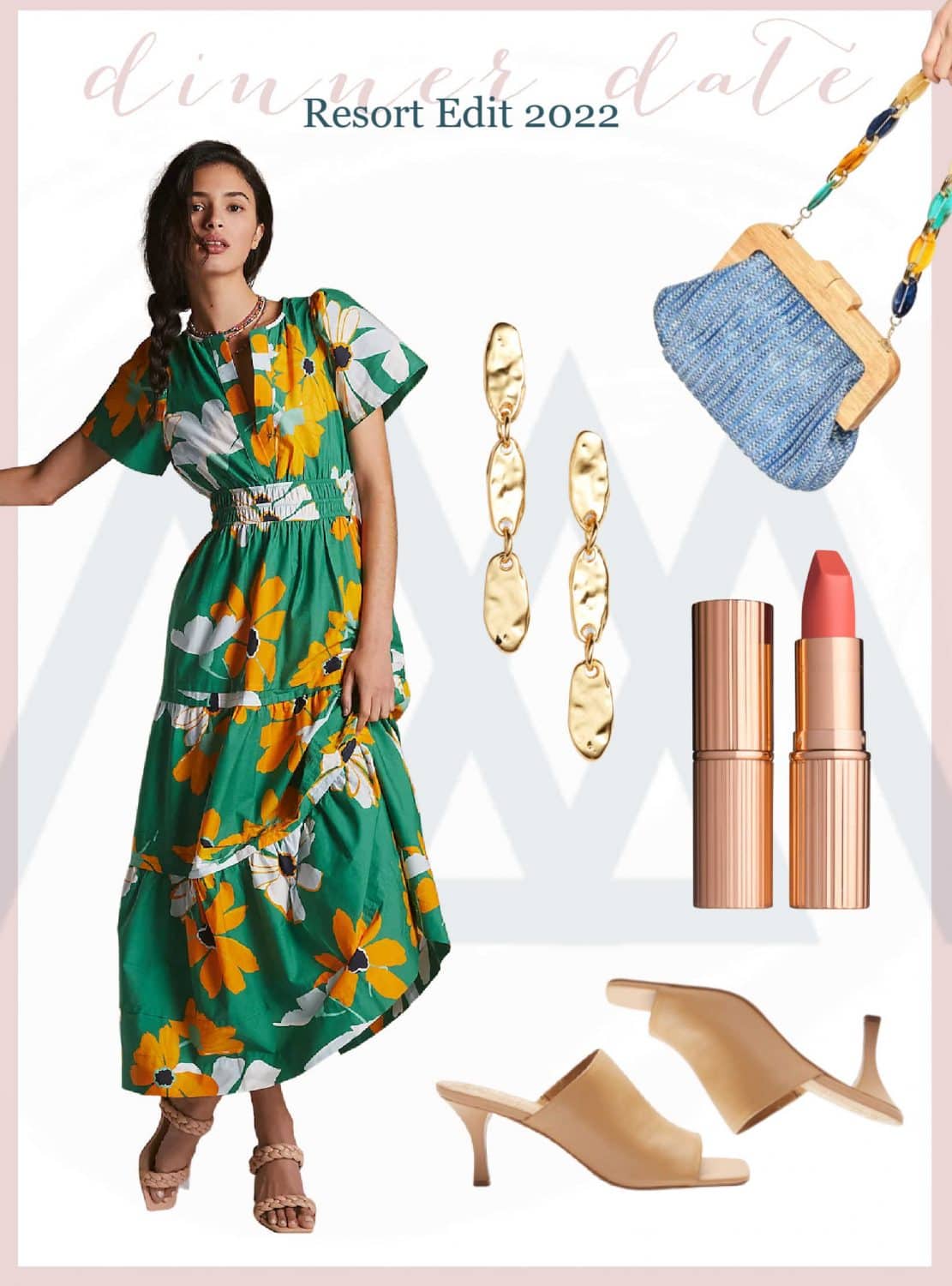 Shop the Look:
Shop more resort 2022 packing musts below….
Looking for more swimwear? Check out this post!