Don't shy away (or run) away from this recipe because of the unusual name. Ants Climbing up a Tree is actually a traditional Sichuan recipe that is full of beautiful flavors and a touch of spice. I love that this recipe only requires my Always Pan and takes under 30 minutes from start to finish making it a the perfect weeknight dish.
If you are new around here, I have a love affair with my Always Pan and use it several times per day. You can read all about the pan in this post and use code LINDSEY10 to grab one for yourself.
Ingredients
8oz Rice Noodles
1 tbsp oil
1 tbsp ginger finely minced
1 tsp fermented chili paste
1 lb ground pork
2 cups chicken broth
4 tsp soy sauce (*use coconut aminos to make gluten free)
2 scallions, chopped
Directions
Cook the noodles according to the package.
In a large sauce pan, add the oil and the ginger. Cook for about a minute and then add the chili paste and cook for another minute.
Add the pork and cook until no longer pink, breaking it up with the back of a wooden spoon.
Add the broth and soy sauce and bring to a boil.
Finally, add the noodles and scallions. Mix everything together and enjoy!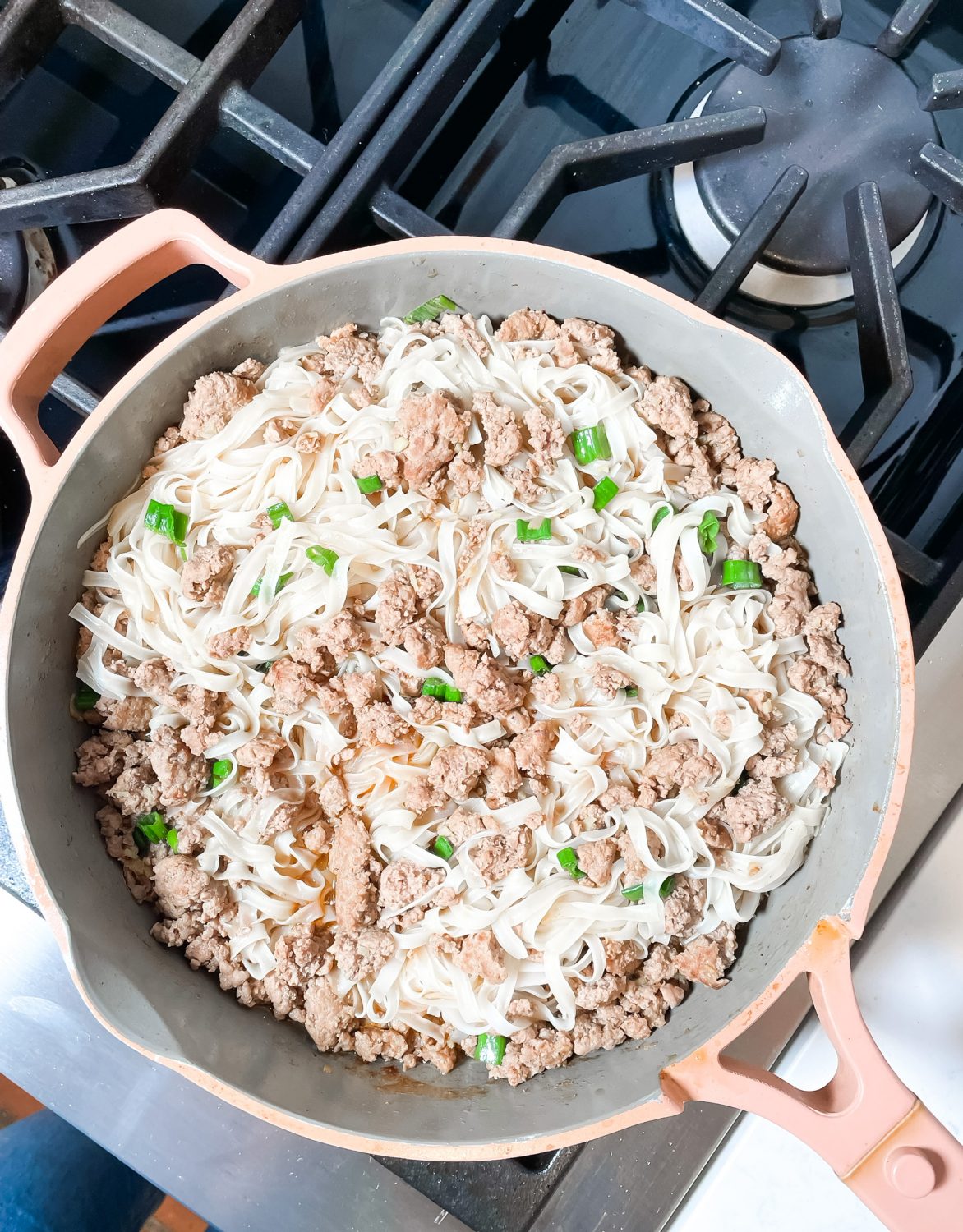 Adapted from this recipe
For more Always Pan Recipes Check out these posts!