I have been lucky to travel to some amazing places, but one place I have never been to is Las Vegas. Just thinking about going to Vegas sounds like it HAS to be fun. The night life, the shows, the shopping, poolside parties… the people watching. With the endless activities Las Vegas has to offer, packing can be tricky. As I sit at my desk staring at all of the snow through my window, I am going to daydream about taking a trip to Las Vegas and all of the chic and fabulous outfits I would wear in case a trip there happens to fall in my lap. Our take on what to pack for your trip to Las Vegas awaits….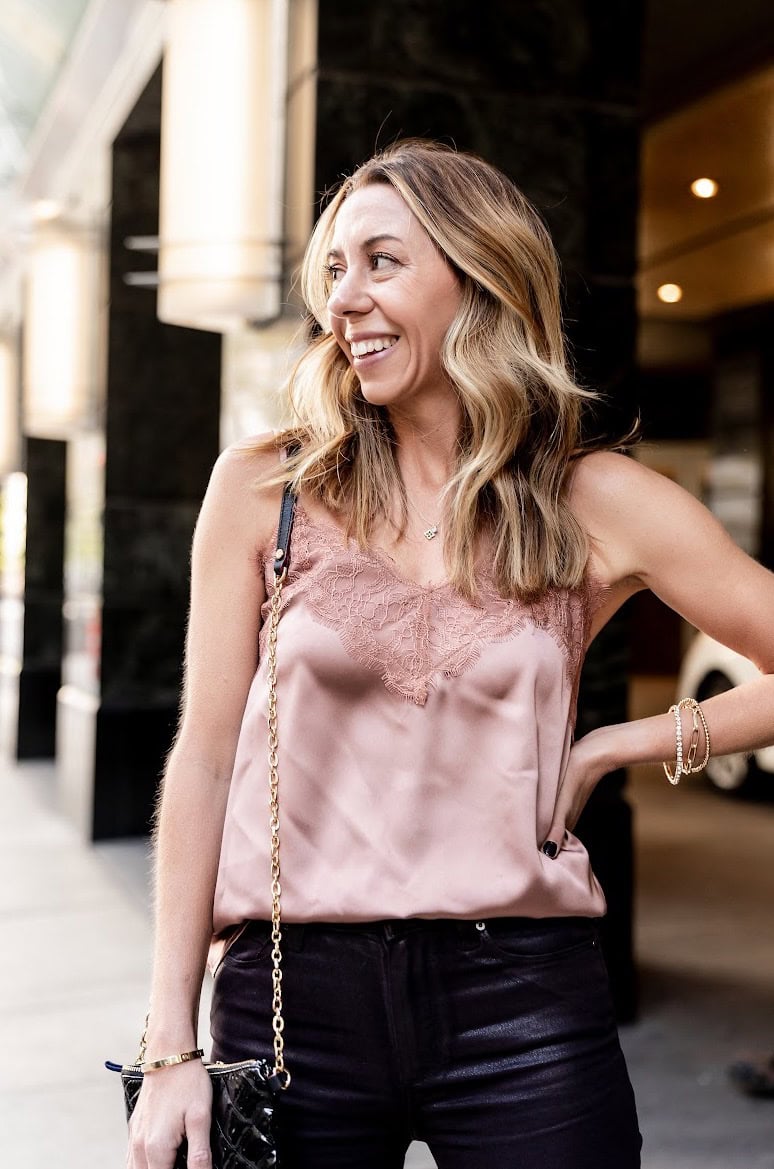 Cami (use code MOTHERCHIC10) | Bag
Las Vegas Packing List
A great dress is definitely a staple for a trip to Vegas. I love a LBD and this one should wrap dress is so chic!
You will want to include a stylish pair of pants for those places that don't allow denim. This jogger pant is perfect for dressing up or down!
Now we can talk denim! Denim shorts are ideal in the warm Vegas temps if you are poolside or perusing all the shops and sites to see on the strip!