Thank you to Vuori and ShopStyle for sponsoring this post.
What's more refreshing than a juicy bite of grapefruit?! I agree – not much. Vuori's new spring colors just launched and I am crushing on their new hues. The happy, bright grapefruit colorway sort of makes you want to squeeze every ounce out of that workout. Ok, but for real, it makes you want to put on the workout clothes which means you are 87% more likely to actually workout (according to my own study). Not only did Vuori surprise us with new colors, but they also have a few new styles that I am excited to share with you. I'll just come right out and spill the beans…. they how have leggings with pockets, people!! Have all of our prayers for the perfect legging just been answered? I think so….
Let's take a closer look at the Studio Pocket Legging: They feature not one, but two side pockets, a high waist fit, airbrushed finish (a.k.a. peachy to the touch), and passed the 4 mile run test (with my phone in the side pocket) without slipping a beat. One word: OBSESSED.
For a little extra sun protection let me introduce you to the Long-Sleeve Lux Crop Tee. Yes, this top includes a UPF of 30+ and has Anti Odor Protection. Calling it a win/win!
Wearing XS in color Grapefruit
The high rise fit of the Studio Pocket Leggings pairs perfectly with the Cove Crop Tank. The tank is made of a slinky rib material that is breathable and body skimming.
Wearing XS in color Grapefruit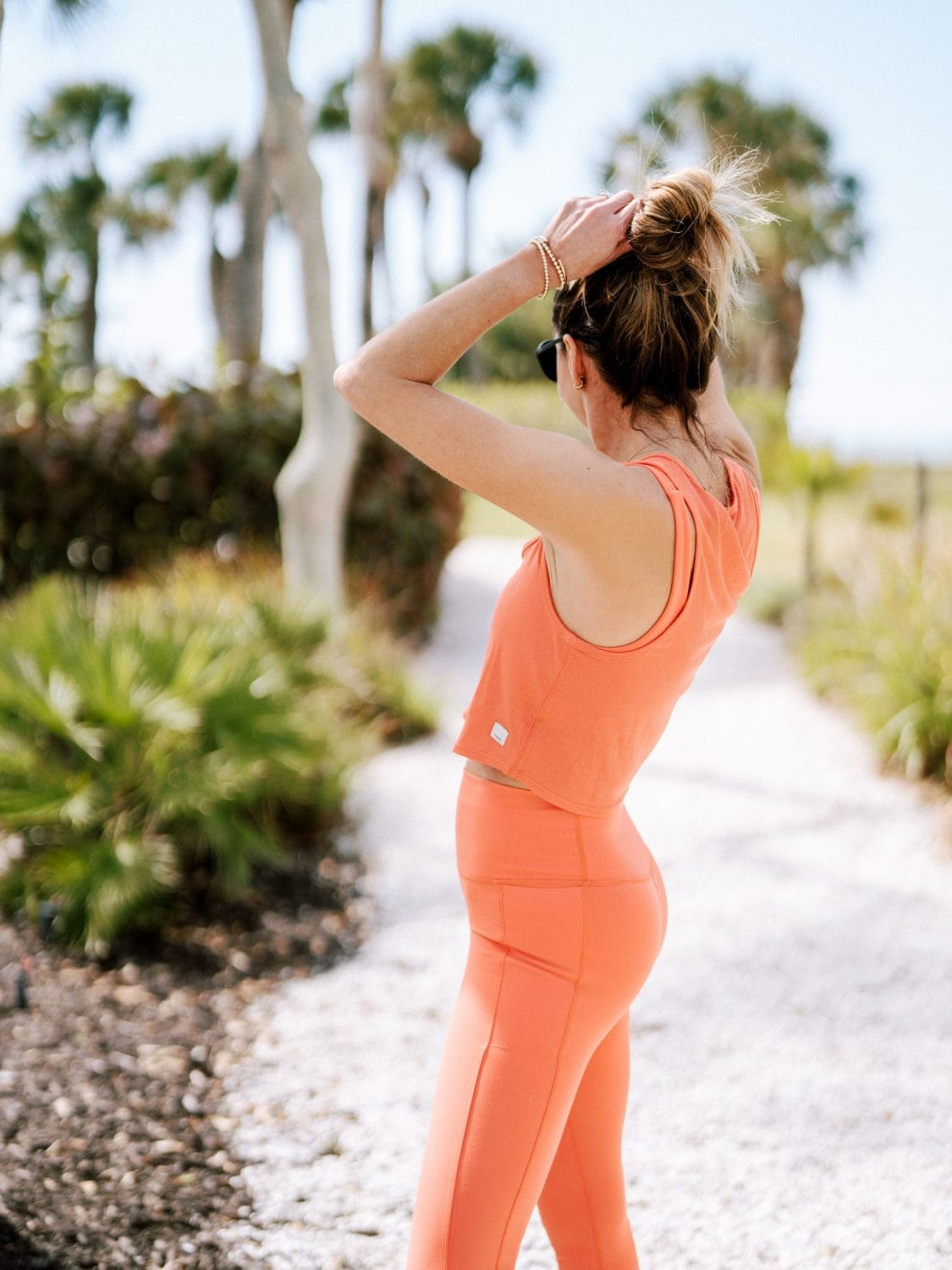 Of course I can not forget about the sports bra – the Daily Bra is perfect for wearing everyday. This bra offers a medium support which I find perfect for light running and yoga.
Wearing XS in color Grapefruit