It happened… we got our first request for spring wedding guest dresses! Which is no shock really, considering there are more weddings planned this year since 1984. Let's just say love is in the air. And yes, we know that the wedding is all about the bride and groom… but we know that you want to look good too and might be excited about the idea of dressing up. There has been an influx of fun, flirty, fashionable dresses and we found them all. Some of the biggest trends we have seen so far this year is COLOR, COLOR, COLOR. Go bold or go home. Cool cut-outs and slinky fabrics have been all rage and are still very much on trend for 2022. Bold patterns take center stage and pair perfectly with neutral shoe. We scoured our favorite retailers and came up with everything you need to be the perfect wedding guest.
Look 1 // Dressy Casual
The Vibe: Whimsical, breezy printed fabrics. Poppy accessories that can lean more towards dressy or more towards casual.
The Venue: Winery, beach, countryside barn, garden vibes.
Shop the Look
Look 2 // Cocktail —> Formal
The Vibe: Elegant yet eye catching. Sophisticated fabrics, draping, figure-flattering silhouettes.
The Venue: City, chic rooftop, ballroom, museum, country club, gallery.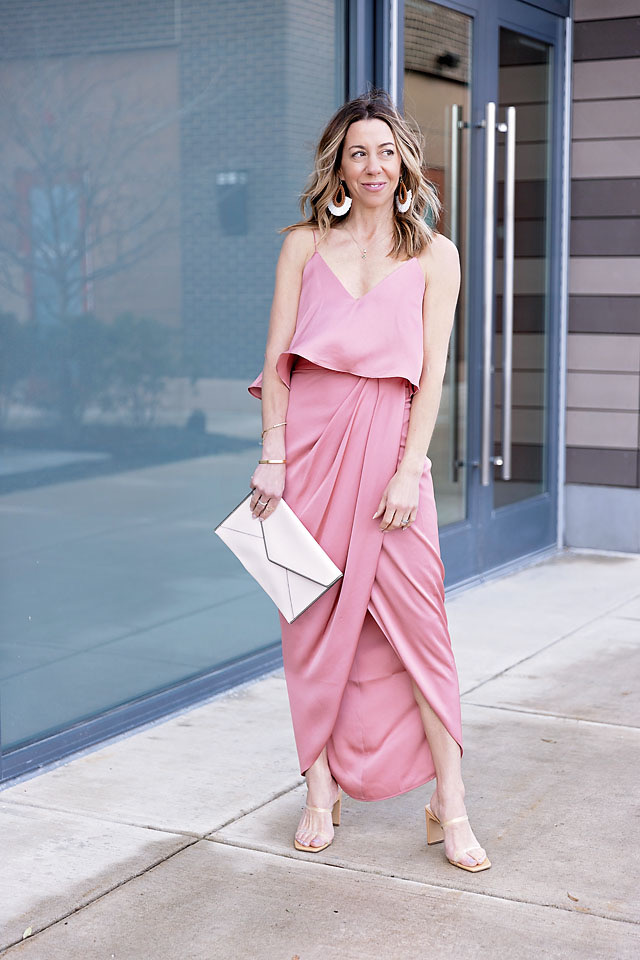 Shop the Look
Dress (on sale) | Heels | Clutch
Look 3 // Destination
The Vibe: Island, flirty, fun.
The Venue: Beach, beach, beach.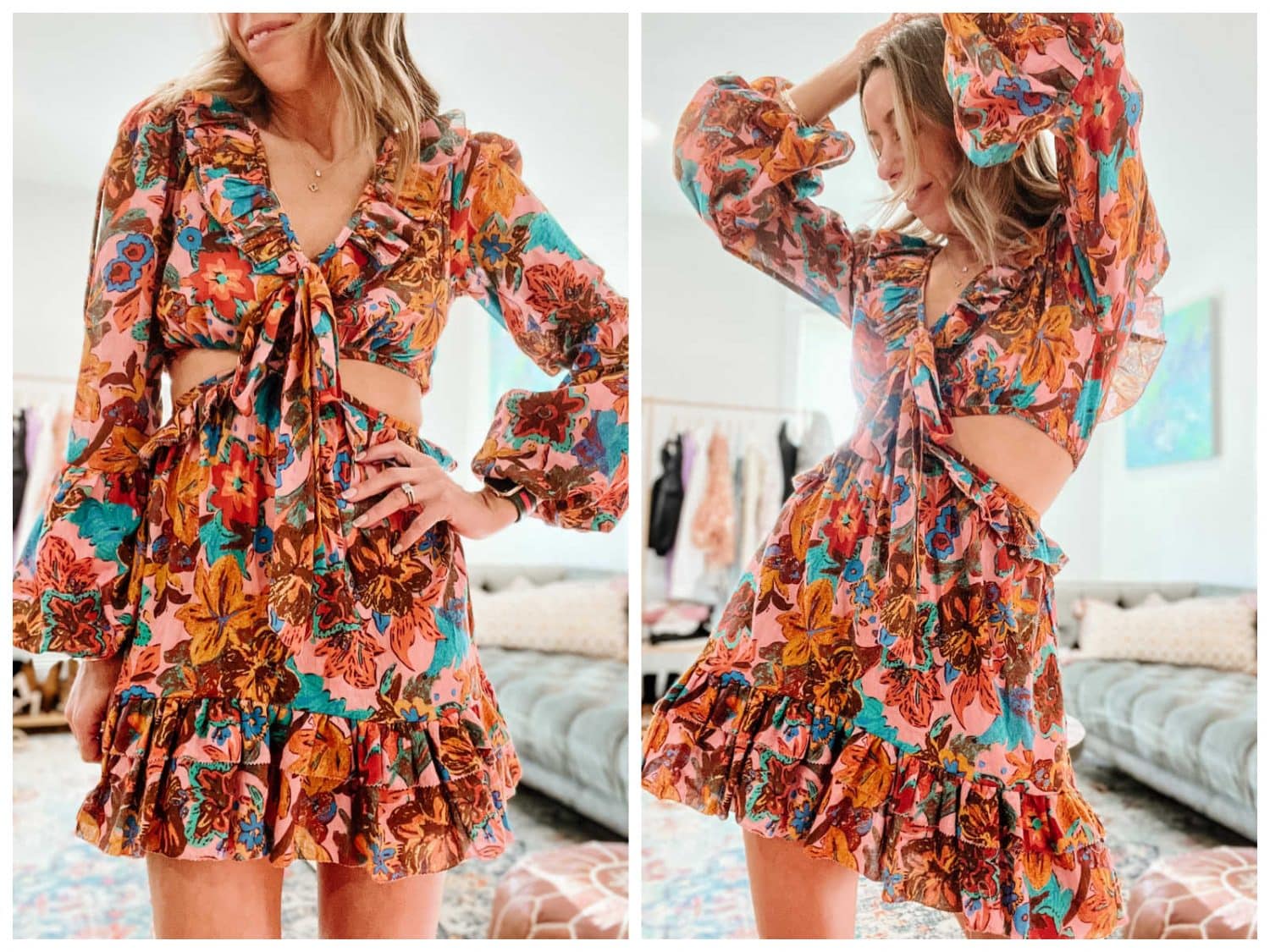 More Cut-Out Dresses
Wedding Guest Dresses under $100
This budget-friendly dresses do not lack in the fun department! I love pairing on of these dresses with a fun heel or mixing it up with jewelry.
Wedding Guest Dresses $100-$200
Maybe you only have one wedding this season, so maybe up the budget to over $100 and snag one of these fun and colorful frocks!
Wedding Guest Dresses Over $200
These splurge-worthy dresses will have the wedding party doing a double take! Even an LBD can be worn a few ways with some key accessories.
Clutches
Lipstick, phone, extra cash… what am I missing??
Statement Jewelry
Bits and baubles are the perfect way to finish a look – I love going a little over the top for a wedding!
Heels
Some of my favorite dancing shoes…
Wraps and Belts
Love is in the air, but will the weather cooperate? Always a good idea to have an extra wrap on hand.