Let's talk tops. We have our every day tops like basic tees. A work top is usually more polished and professional. Then we have our workout tops that are sporty and sometimes if you stay in them long enough they may even become your everyday tops (guilty!!). But a great going out top – these are the tops we put the most effort into finding. We don't settle for just any old top. We need that "where did you get that top!" top. From flirty cutouts, playful ruffles, bold colors, to pretty pastels these are a few trends we are seeing this spring. Another big trend is (wait for it)…. cropped tops. Before you run for the hills when you read the words "cropped top" just know that it doesn't necessarily mean tummy-baring. I pair these shorter style tops with my new best friend: the high waisted jean. 
As spring creeps in and we put away our cozy sweaters, let's make sure to have a few occasion-worthy tops for going out. I have a hunch we are all going to be in the mood to GO OUT once the weather turns. Our going out top edit awaits….
One Shoulder Wonder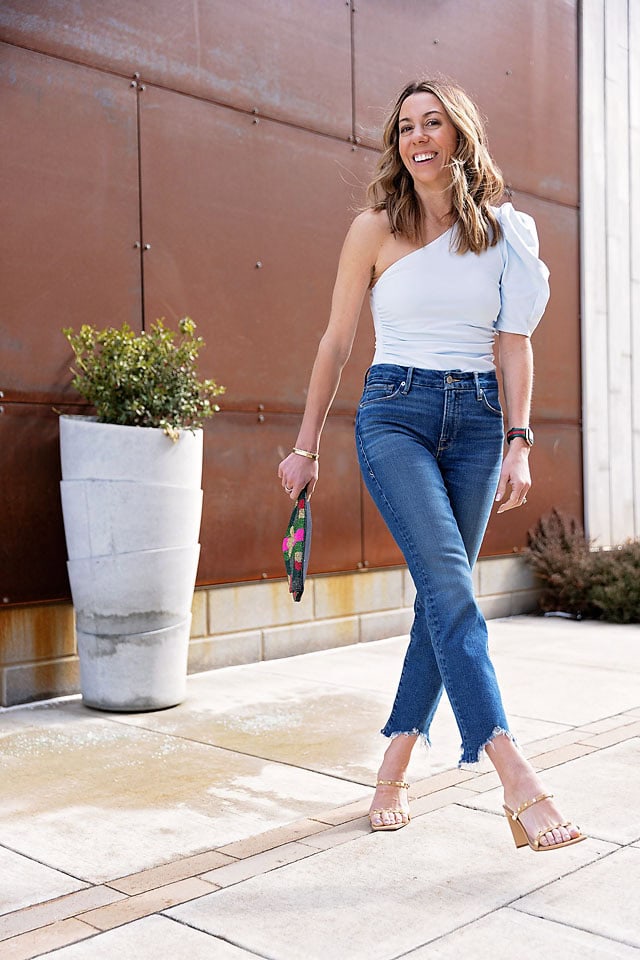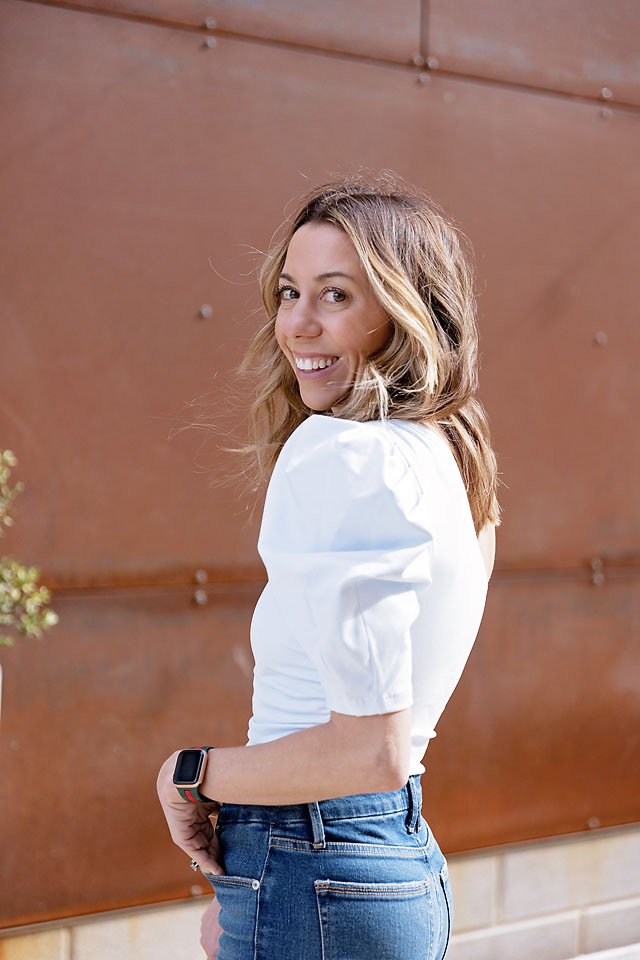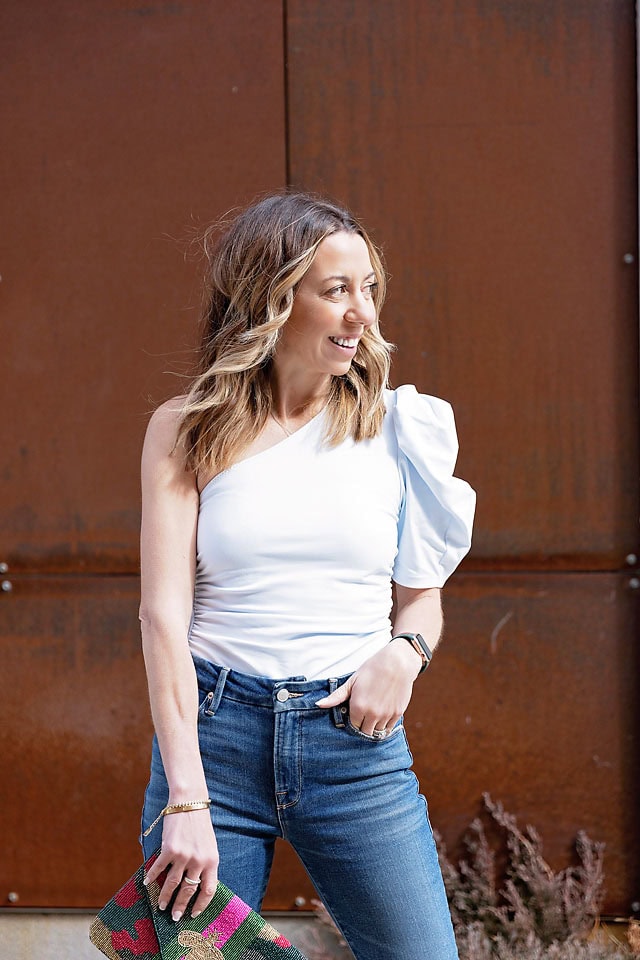 Bodysuit | Jeans | Heels | Clutch (sold out) similar HERE and HERE
More shoulder-baring tops we love…
Smocked + Sweet
Top (size up) | Jeans | Sandals
More smocked styles we love….
Queen of the Crop
Top | Jeans (size down) | Sandals
More cropped tops we love…
Cut it Out
Top (use code MOTHERCHIC10) | Bag | Jeans | Shoes
More cut out tops we love…
Pretty in Pastel
More pastel tops we love…