If you are a fan of sweet AND savory, this recipe is for you. We used to go to my grandmother's house every Sunday when I was growing up and this recipe was always in the rotation. Basically what I am trying to say is, for me, it tastes like nostalgia. If you read Because of Winn Dixie you know what I'm taking about 🙂
I love a good one pot meal and I have a love affair with my Always Pan. I use it several times per day from egg to pasta to… pork! You can read all about the pan in this post and use code LINDSEY10 to grab one for yourself.
4 boneless pork chops
1 can of cling peach halves
2 Tbsp apple cider vinegar
1 Tbsp brown sugar
2 Tbsp soy sauce
1/2 tsp ginger
1/8 tsp dry mustard
1/8 tsp garlic powder
Salt and Pepper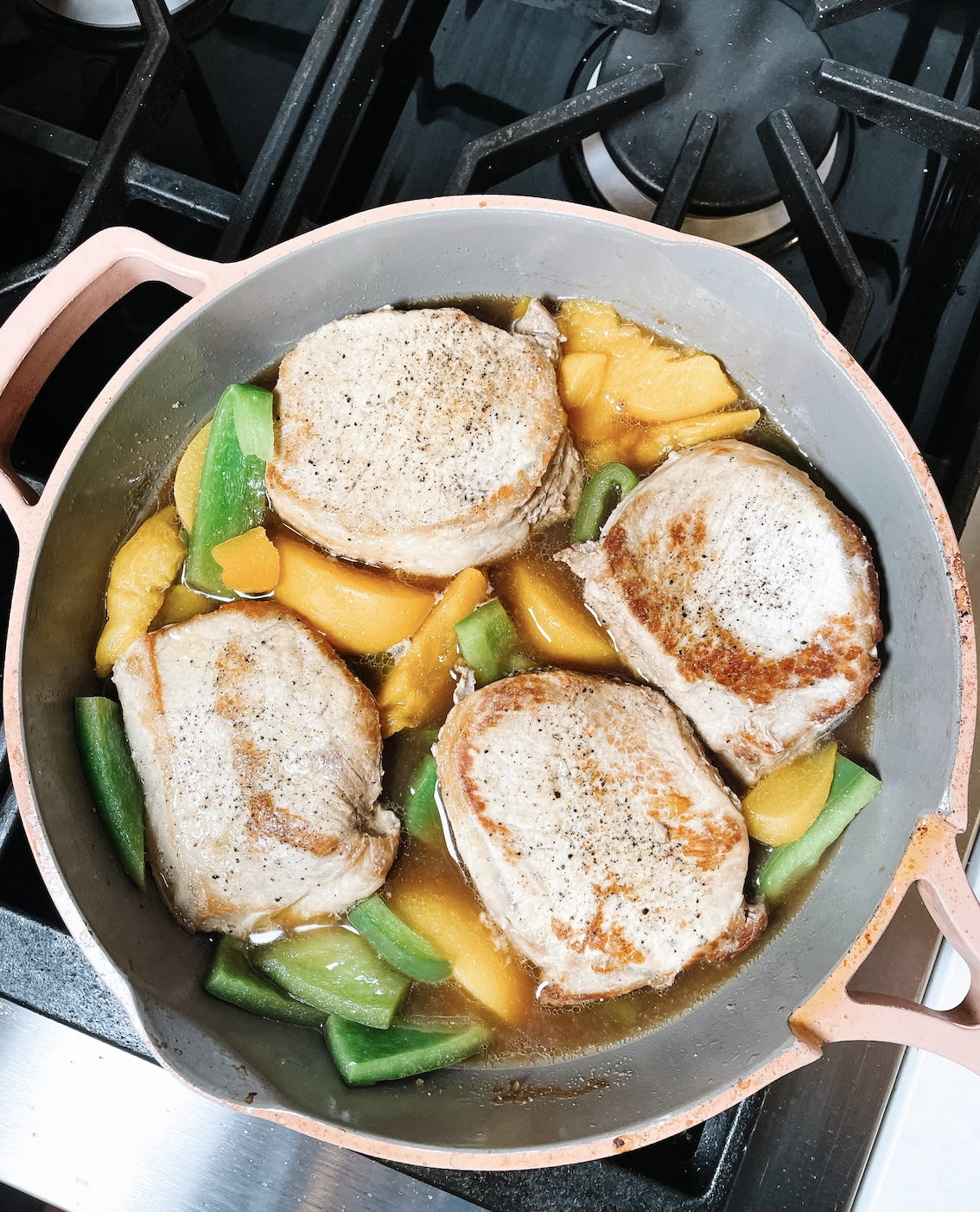 Directions:
Strain the peaches from the juice and reserve the juice from the can.
Mix the peach juice with the cider vinegar, brown sugar, soy sauce, ginger, dry mustard, and garlic powder.
Add salt and pepper the pork chops and then brown them in a tablespoon of oil in a hot pan.
Pour the drained peach mixture over chops.
Cover and simmer until fully cooked, about 20 minutes.
Cut green pepper into strips. Add pepper and peaches to the pan with the chops.
Cover and cook another 5 minutes more.
Serve with steamed rice.