What's the hardest part about spring shoes? Deciding what color to paint your toes to go with all of the fun, new sandals, of course. Spring fashion is in full swing and I am so excited to dive into some of the top shoe trends this season. We are seeing a lot of styles from last year earning their keep and we are not mad about it. Puffy braids are back, bold and bright colors, a chic square toe, classic clogs, platforms and party ready heels are a few trends we are seeing everywhere. If you are ready to give the boot to your booties (just for the time being of course) and make that pedicure appointment, our spring sandals edit awaits….
Square Up
I don't like to play favorites, but when it comes to dressing up and going out you will be sure to see me in these heels. The square toe, slim strap design and the just right heel height make these the sandals that will pair perfectly with all your spring looks!
Shop more square toe shoes we love…
All Clogged Up
….. in the un-toilet related sense of the word. Ok admittedly there are no good idioms that make the word clog feel sexy, but WOW do I feel amazing in these shoes. They give a substantial lift and are SO comfortable. They give off a retro vibe and pair perfectly with all of the trending denim styles (not skinny, sorry) and dresses.
Shop more clogs we love….
Comfort > Everything Else
Consider this section loungewear for your feet. Comfort has been a huge trend over the past two years and we are excited to see that it is trickling all the way down to our toes. Tory Burch sandals are synonymous with style and great quality and the Miller Cloud sandals are just that and super comfortable too. These splurge worthy sandals come in an array of colors and a contoured footbed that allows for everyday comfort and of course the iconic Tory logo.
Shop more comfort sandals we love….
Slide On Over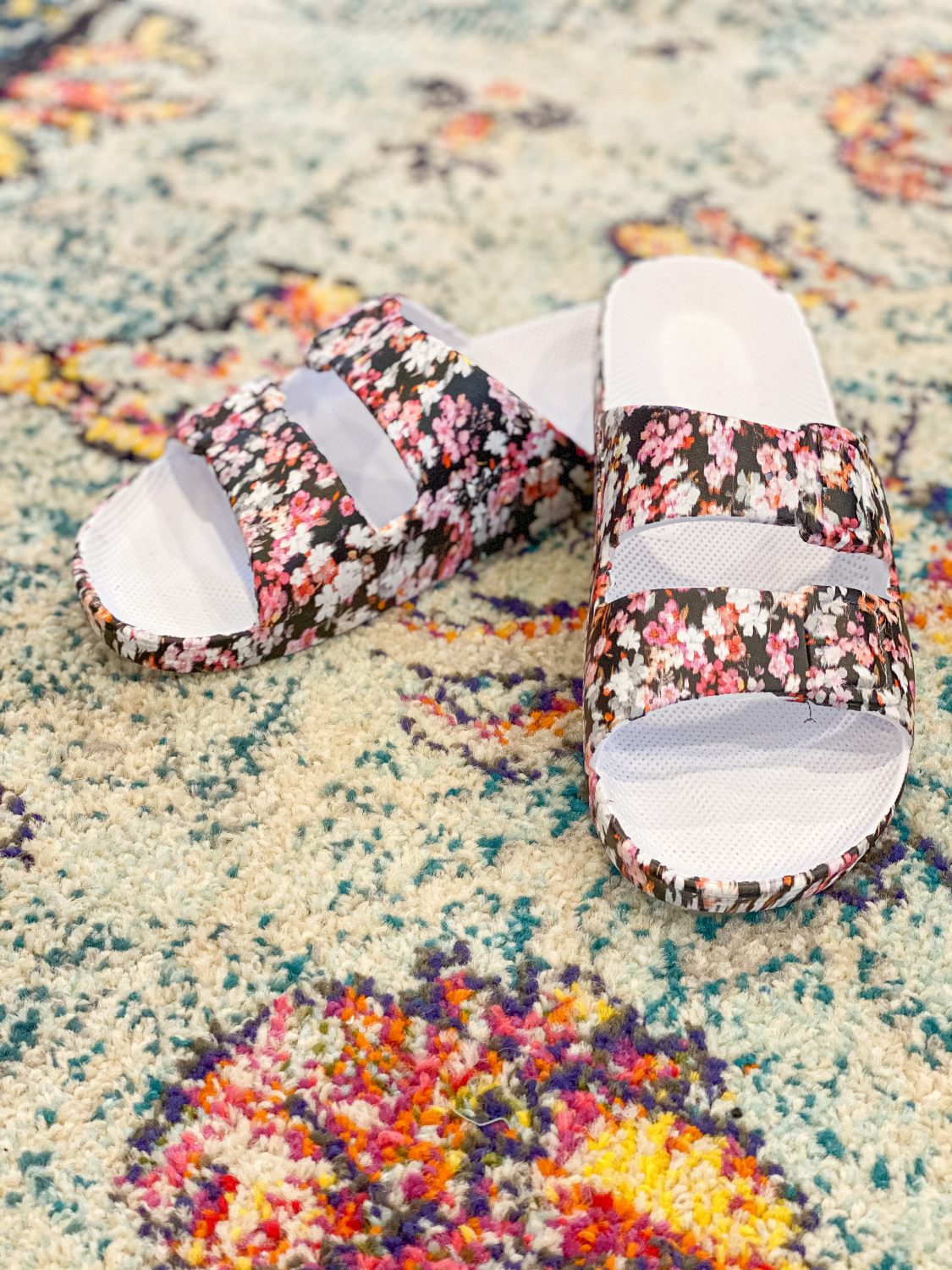 Soon will be the days spent by the pool or at the beach and it is imperative to have the right sandals. Freedom Moses sandals are waterproof, easy on and off and come in so many cute colors and prints. These fun sandals are great for warm weather getaways and are comfortable enough for everyday wear.
Shop more slides we love…
Tell Me About it, Stud.
Sparkly embellishments are all the rage. While I may not wear a crystal butterfly on my toe, studs are an easy way to take part in this this trend. They add some edge and the three strap detail makes for an easy slide on sandal perfect for a day at the beach or a casual dinner date.
Shop more studded sandals we love….
Use your Platform
Who wouldn't want a little boost? The platform trend is having a major moment and before we go full on Bratz doll, there are subtle ways to rock this trend like the sandal pictured above.
Shop more platform sandals we love…
Knot your Average Braid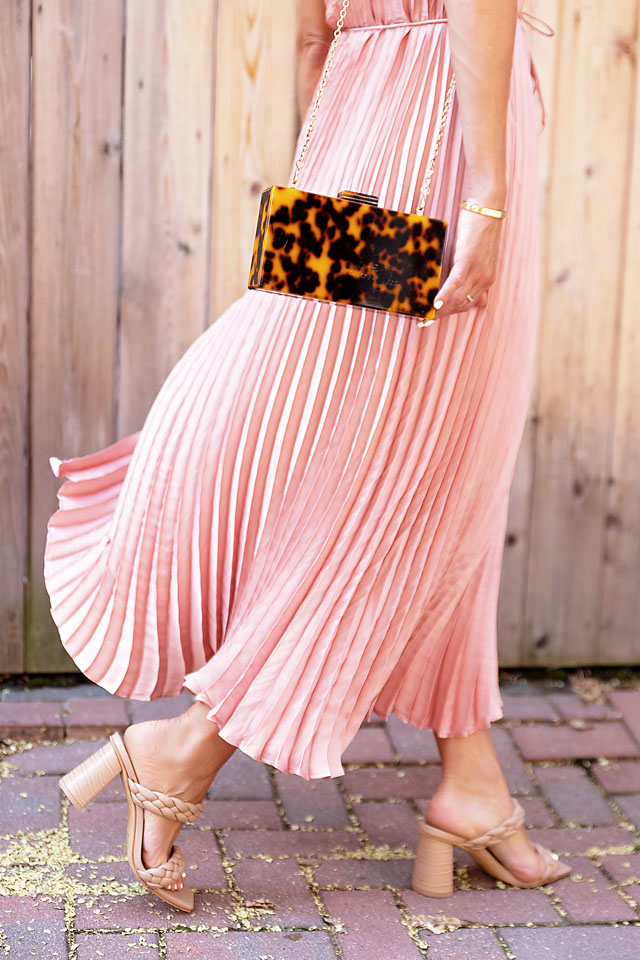 The braided sandal trend from last year is back and we are simply thrilled. The textural elements of these shoes add interest and dimension to any look.
Shop more braided sandals we love….
Puff it Up
Cushy, puffy, squishy… whatever language you want to use, shoes will a little bit of "pouf" are back again this season. Yes, it's a fashion moment, but also equally comfortable.
Shop more puffy sandals we love….
Next up on our shoe report? SNEAKERS! Stay tuned….