Beauty obsessions, outfit makers, wearable trends, home finds, and obviously…. cute shoes. This post is a compilation of the top items we shared this week on the 'chic.
Wide Leg, Straight Leg, Kick Flare// Just some silhouettes you may want to try this spring. Here is how to wear the latest denim trends.
Scottsdale: A Love Story// I have fallen hard for Arizona and already booking my next trip, but bringing the kids this time! Here is what I packed for my most recent trip.
One and Done// Yes my friends – It's dress season! I am here for it and so is Gap! Check out the dresses I will be wearing on repeat this spring.
May the Forest Be with You// Took my new Vuori outfit for a test drive hiking up Pinnacle Peak: Test = Passed!
The ultimate seamless layering tank. (use code MOTHERCHIC15).
Our 2022 Swim Guide is LIVE.
And you might need a sun hat to go with.
Let's talk Bogg Bags a.k.a. the most coveted summer bag…..found them in stock here.
Happy spring! Need a cute little dress to go with that?
These shoes were a top seller this week. Comfort > everything else.
This beauty arrived today. Can't wait to shake things up!
Gluten-free? Me too!! I've been using this site for easy dinner ideas.
I've had these dish towels for about 6 months and every time I use them I think to myself, "Wow, these are some really good dish towels". I am not sure what took me so long to share this with you but they spark joy for me… just got a second set in green for spring!
---
Are you in need of a Spring Refresh? Take advantage of the 20% off Design Event happening over at Serena & Lily. Shop all our favorites here. (use code HOME)
---
Now I know why these jeans are highly covetable – the soft flare leg is super flattering and elongating. With a 34″ inseam these are great for tall gals – I am wearing very high heels and these still skim the ground. Shop the look below (affiliate links)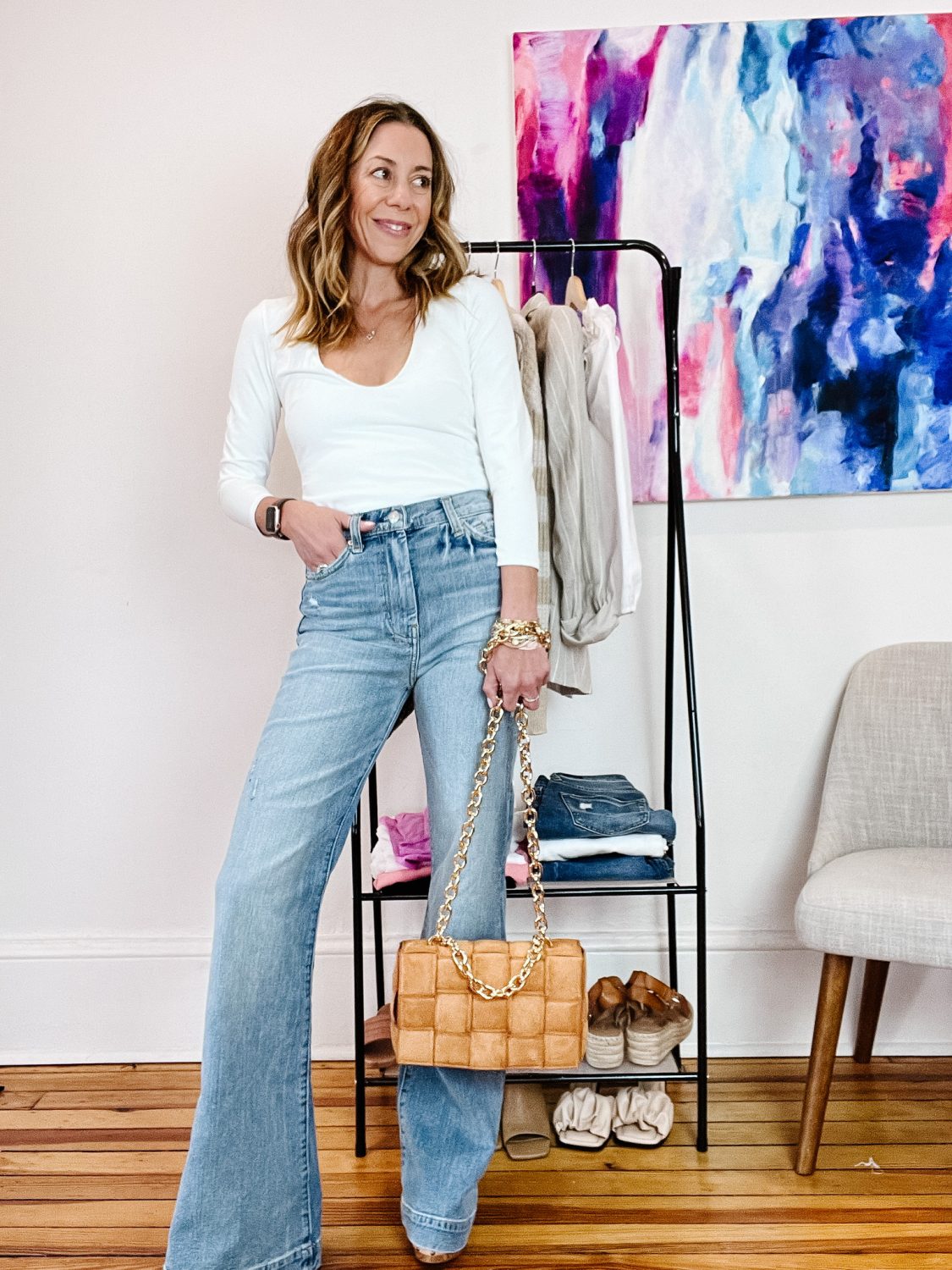 Jeans | Bodysuit | Heels | Bag
---
Little bits of spring are sneaking into my wardrobe – like this easy throw on gauze top. And I have a special discount code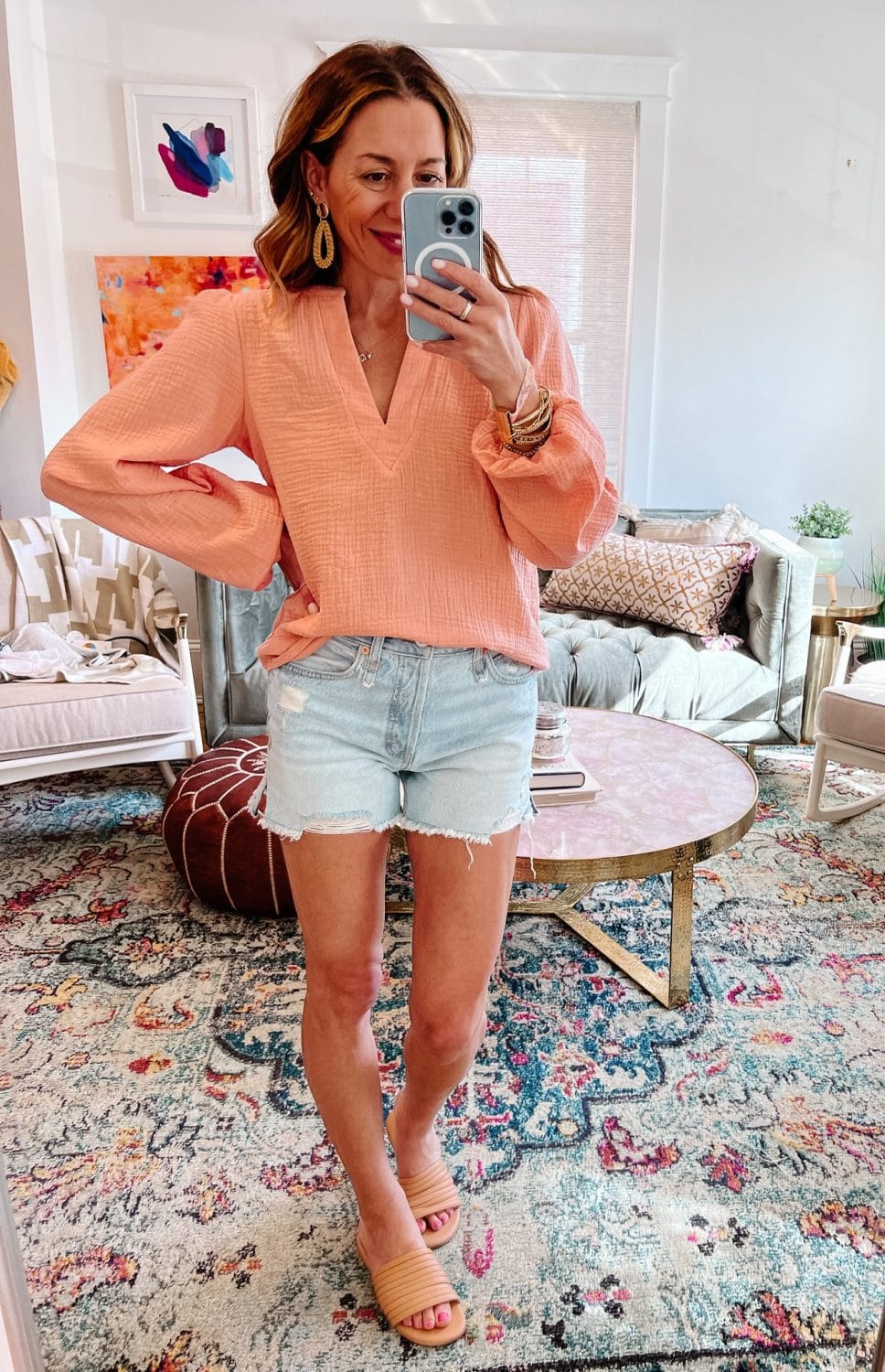 Top (use code MOTHERCHIC10) | Shorts (my color may be sold out)| Bracelet | Earrings
---
Did I pack my new Vuori on vacation because of it's ready-for-anything capabilities or for the fact I knew it would look cute in photos against the Arizona backdrop…. one will never know.
Studio Pocket Leggings | Sunrise High Neck Tank | Daily Bra | Hoka Sneakers
I hope everyone has a great weekend!
xo,
Lindsey