As I started to pack for my most recent trip, I realized the most important thing I was bringing was… my luggage! In order to have a perfectly packed bag you have to have the right tools (and some really good folding techniques). From the "check that" bag to the "only the essentials" crossbody we found the best luggage and bag for every trip.
Best Large Luggage
I am not a great packer, although I am getting better at it as I start to travel more. Editing is not my strong suit so the bigger the better it is for me when it comes to luggage. Somehow I always keep it under the weight limit – even if it means sneaking some shoes in my husband's bag.
Shop the Herschel Trade Large Bag Here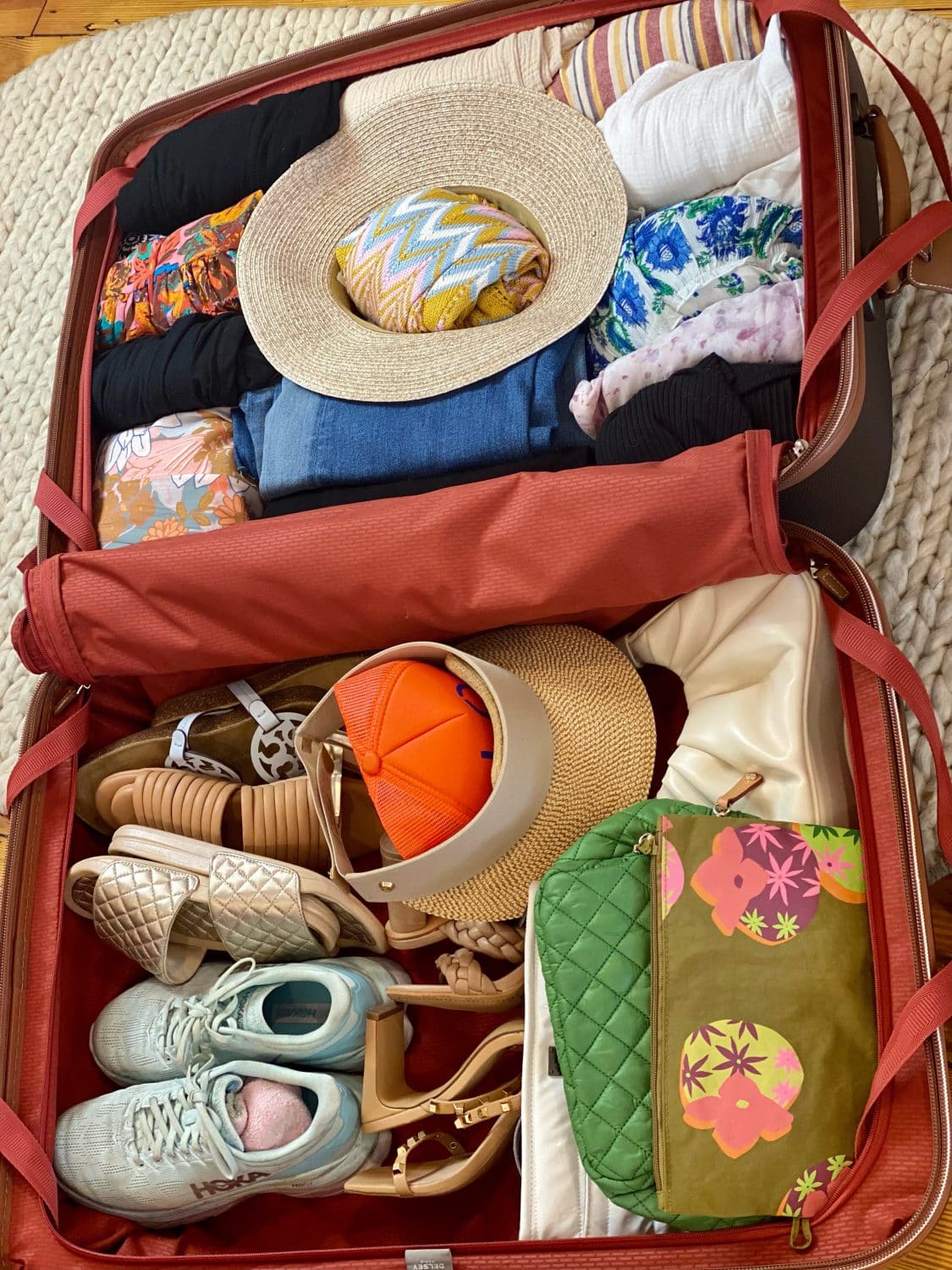 Shop the Delsey Hardside Luggage Here
More Large Luggage Favorites
---
Overhead Bin Approved
Maybe you have a quick weekend trip and don't want to check a bag, but a carry-on luggage bag is still necessary. I love the smaller version of the Herschel Bag above because it's lightweight, no fuss and has served me well for many years. We also rounded up some soft shell bags, some rolling duffles, and some that are just plain CUTE!
Shop the Herschel Trade Small Bag Here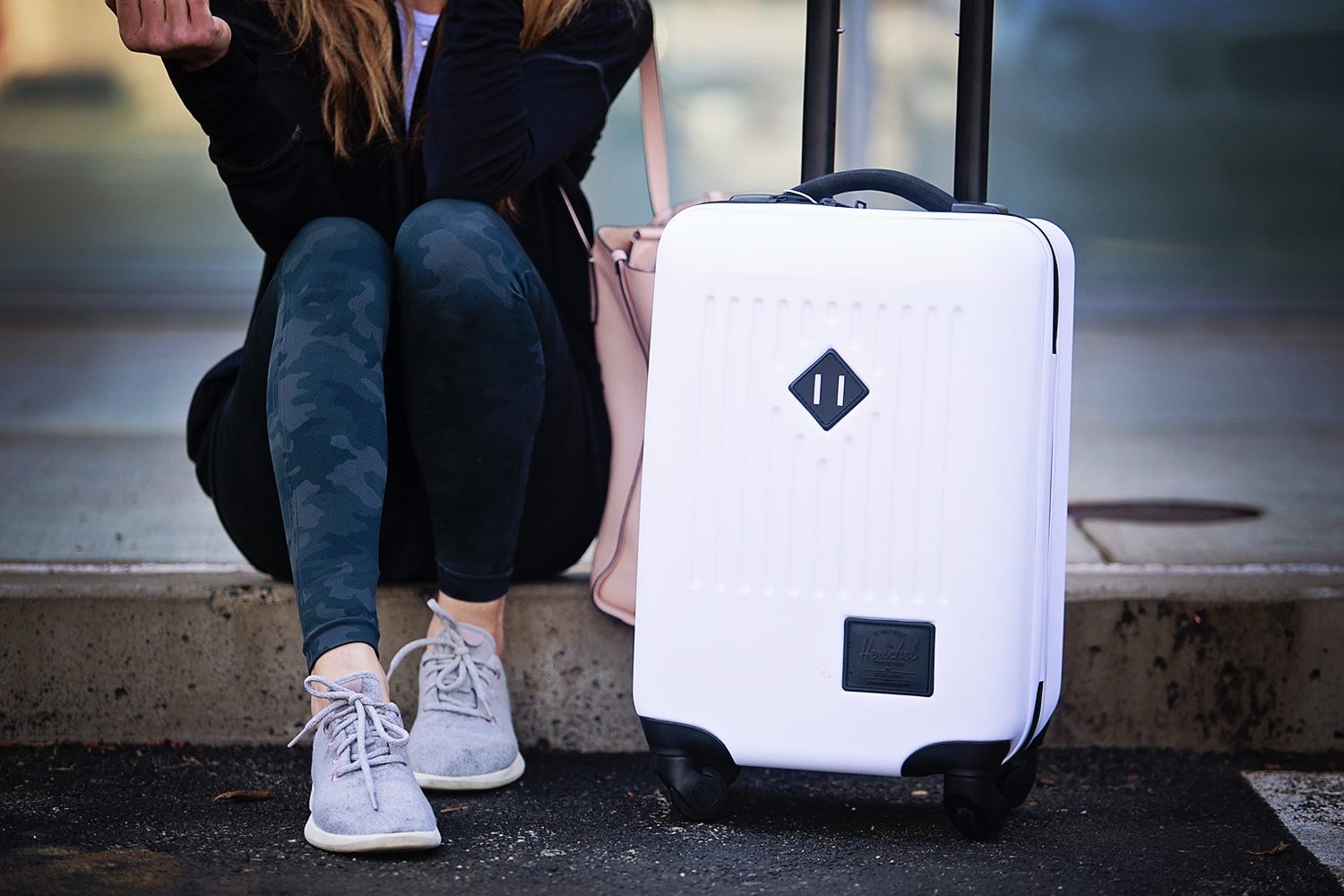 More Carry On Luggage Favorites
---
Best Under-the-Seat Bag
When choosing an under-the-seat bag we need to think lightweight, function and ease. An under the seat bag needs to have storage options, structure and the must-have hidden pocket to slide over the luggage handle.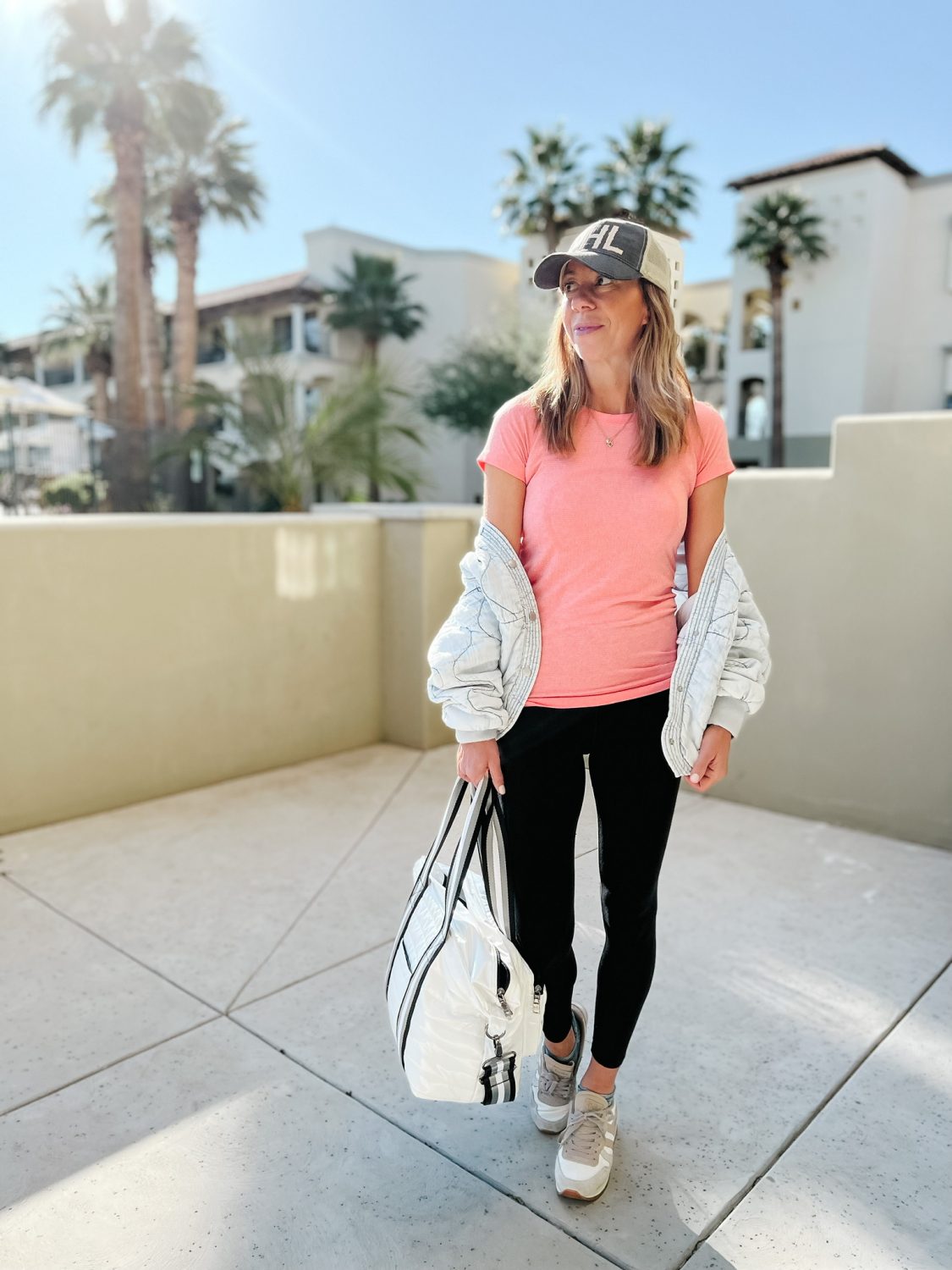 More Under The Seat Bags Here
---
Laptop Bags and Back Packs
I am never not without my laptop and if I am traveling with my kids, that means carrying electronics for them too. A great laptop backpack is perfect for travel. It allows for hands free and also provides adequate storage for all laptops, iPads, cords and and other tech necessities. If I am checking a bag, I also throw my toiletries in my backpack just incase they lose my luggage!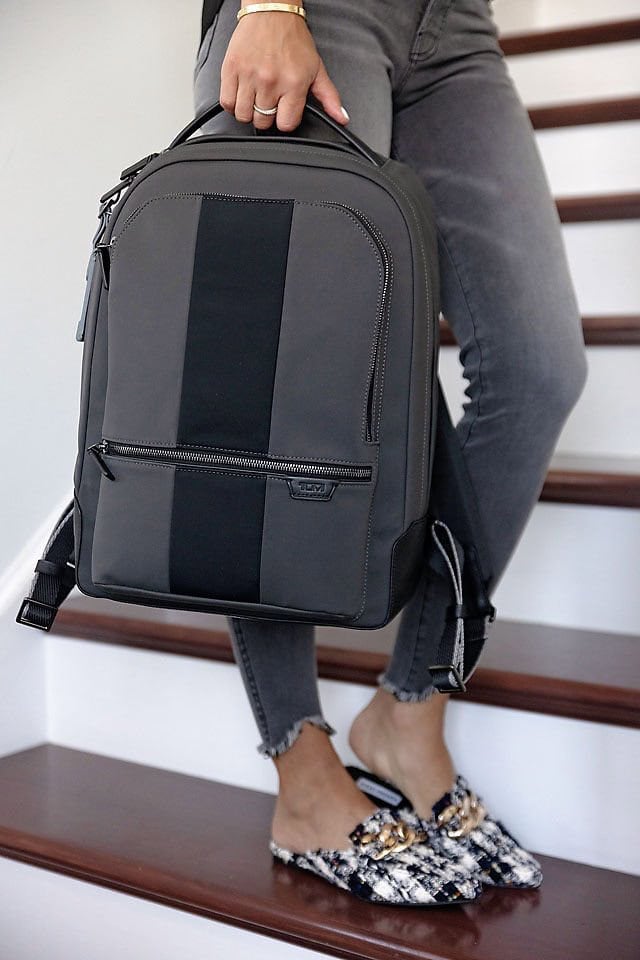 More Laptop Bags and Back Packs
Easy Travel Bags
Traveling can be a lot of work so not having to carry anything but the essentials sounds like a dream vacation. A belt bag, slim crossbody or sling bag are ideal for those who only want to carry their phone, passport, ID and a few other essentials.
Easy Travel Bags
---
All the Extras
Packing cubes, toiletry bags, jewelry cases – how many more bags do we need? For me, the more the merrier. They help to keep me organized and help to separate the clean clothes that I "never got a chance to wear" from the ones I need to wash when I get back… in case I unpack right away 😉
Shop the Travel Jewelry Case Here
All the Extras…