Thank you to The Home Depot and ShopStyle Collective for sponsoring this post.
For the purpose of these photos I tried really hard to scrub the toothpaste remnants off the countertop, and yes, the walls too. What you will see below is the bathroom that is shared by my four boys. And while they are adorable and charming, they are anything but clean. In my attempt to make their bathroom somewhat presentable, I took advantage of the Savings at The Home Depot. I gave their bathroom a little makeover with a super fresh color scheme with hopes it would inspire them to…. not use the shower curtain to wipe toothpaste off their face? A girl can dream.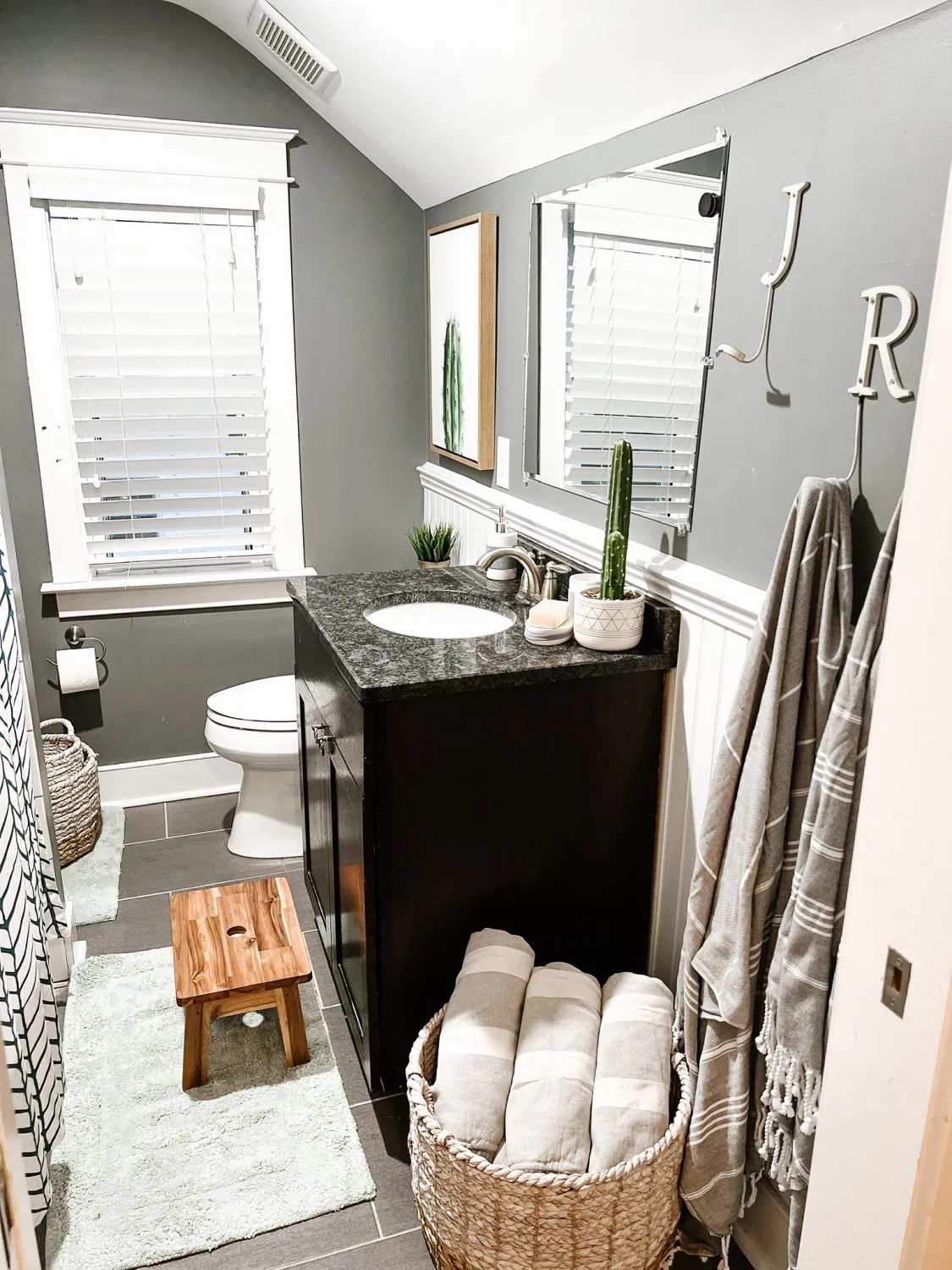 One color scheme I gravitate towards often is cool neutrals with a splash of green. There is something soothing yet invigorating about that combination. I was inspired by a hike we recently went on in Arizona and thought it would be cool to refresh their bathroom with a cactus theme. What I love about nature is that no two things are the same. Instead of having the same shade of green through this space, I chose several shades, from light to dark to mint to emerald in little pops throughout the space. I used grounding wood tones in the step stool and wicker baskets to give off an earthy vibe. After all, they say being in nature is good for the soul and I am a big believer. It's up for debate whether or not my boys walk into the bathroom and feel a sense of tranquility, but it certainly can't hurt.
As a mom of four kids, I try my best to teach my kids how to be self-sufficient. Having everything accessible is a little trick. Towels are in the basket, easy to use hooks to hang them up when wet, step stool so the little ones can reach without help, and individual toothbrush toothpaste holders to reduce fighting, stealing, losing….. trust me it helps.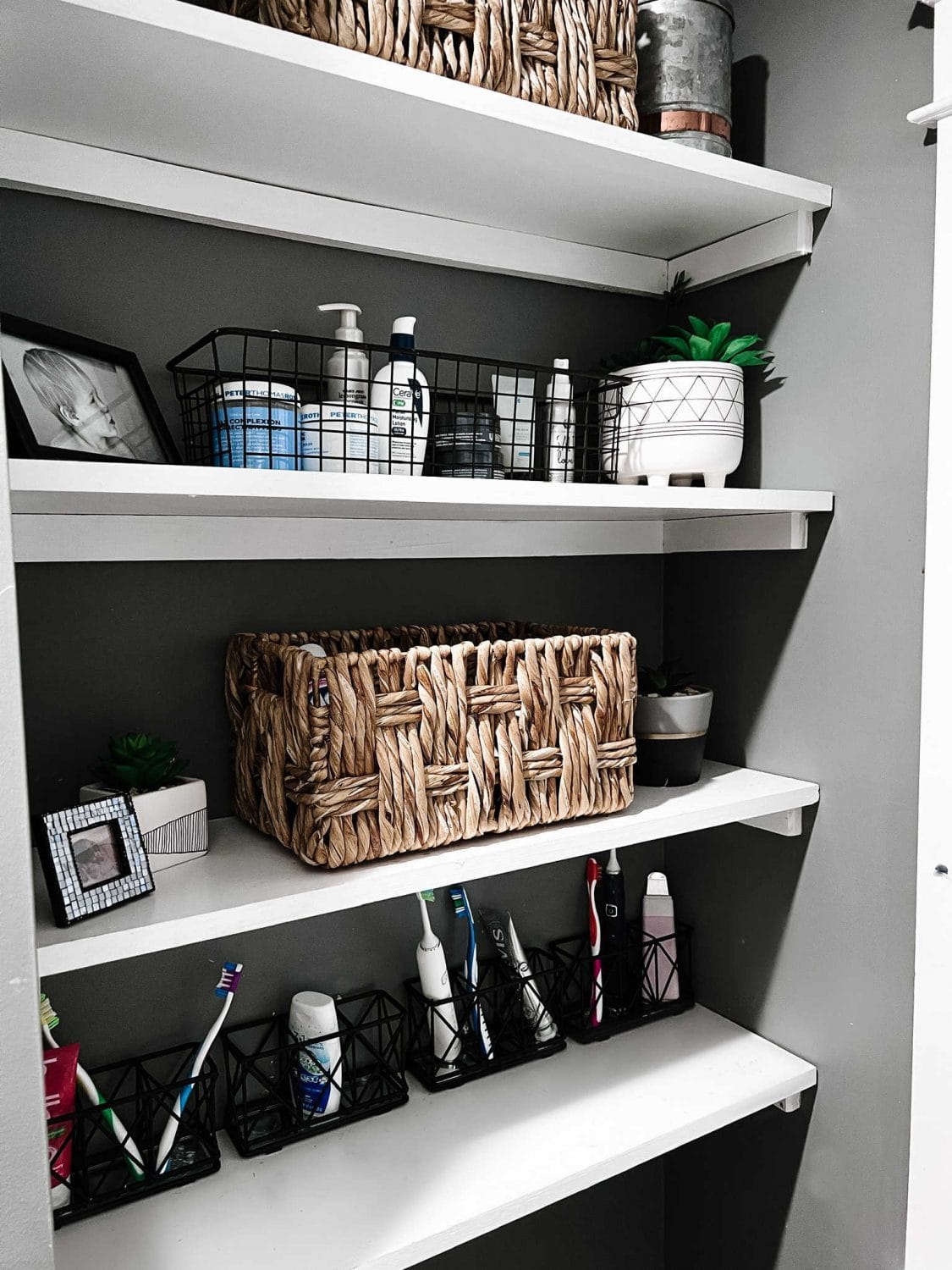 This bathroom doesn't have a ton of storage so I use jute and wire baskets to hold their various toiletries. Hair gel, mouthwash, combs etc… all get stored in the baskets so they don't take up counter space.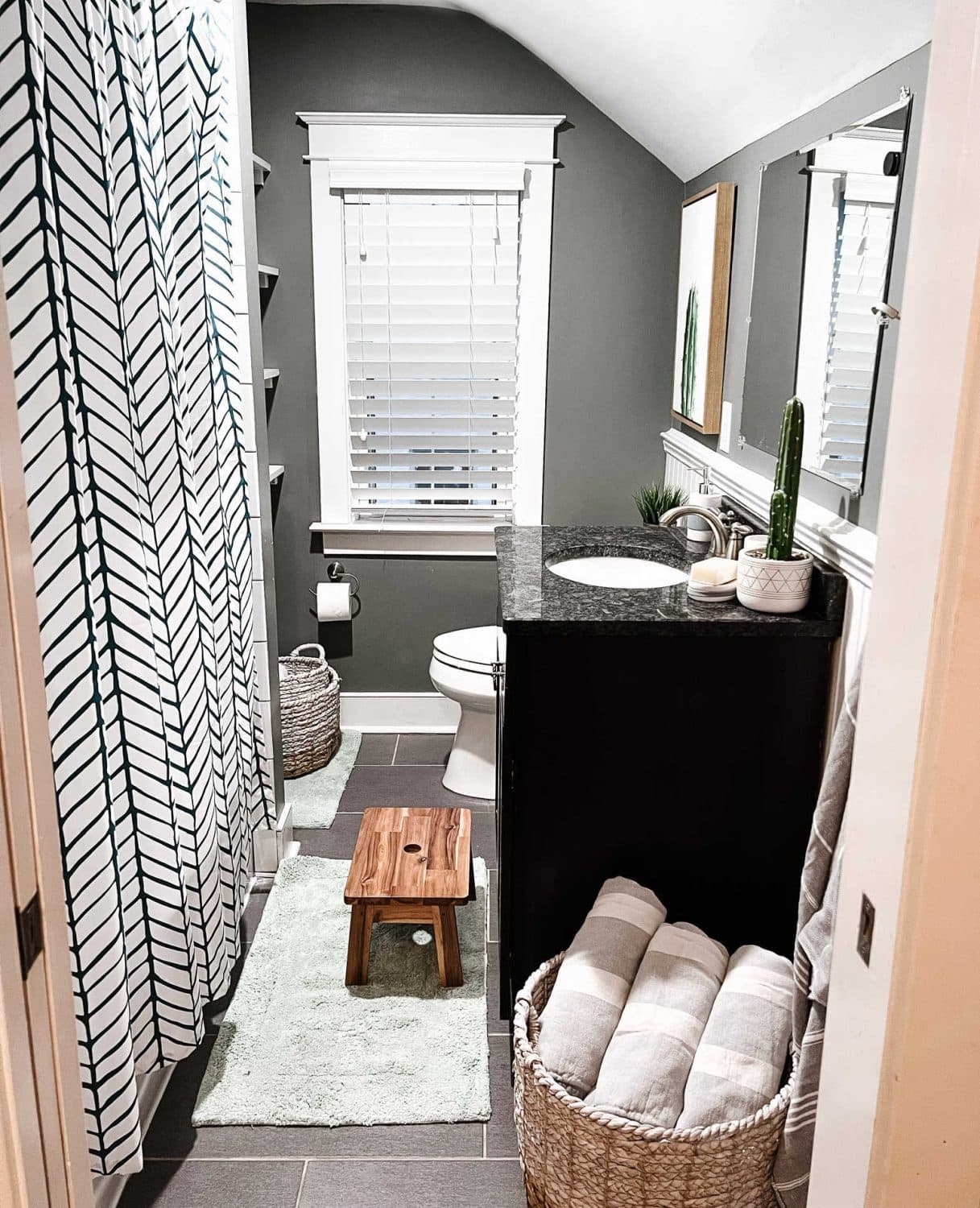 And why not have fun with some simple decor? If it were up to my kids they would probably have a baseball themed bathroom, but as soon as I put the cactus accents up, they swarmed. SO COOL!!
Artificial Cactus in Hand Painted Planter | Bath Accessories Set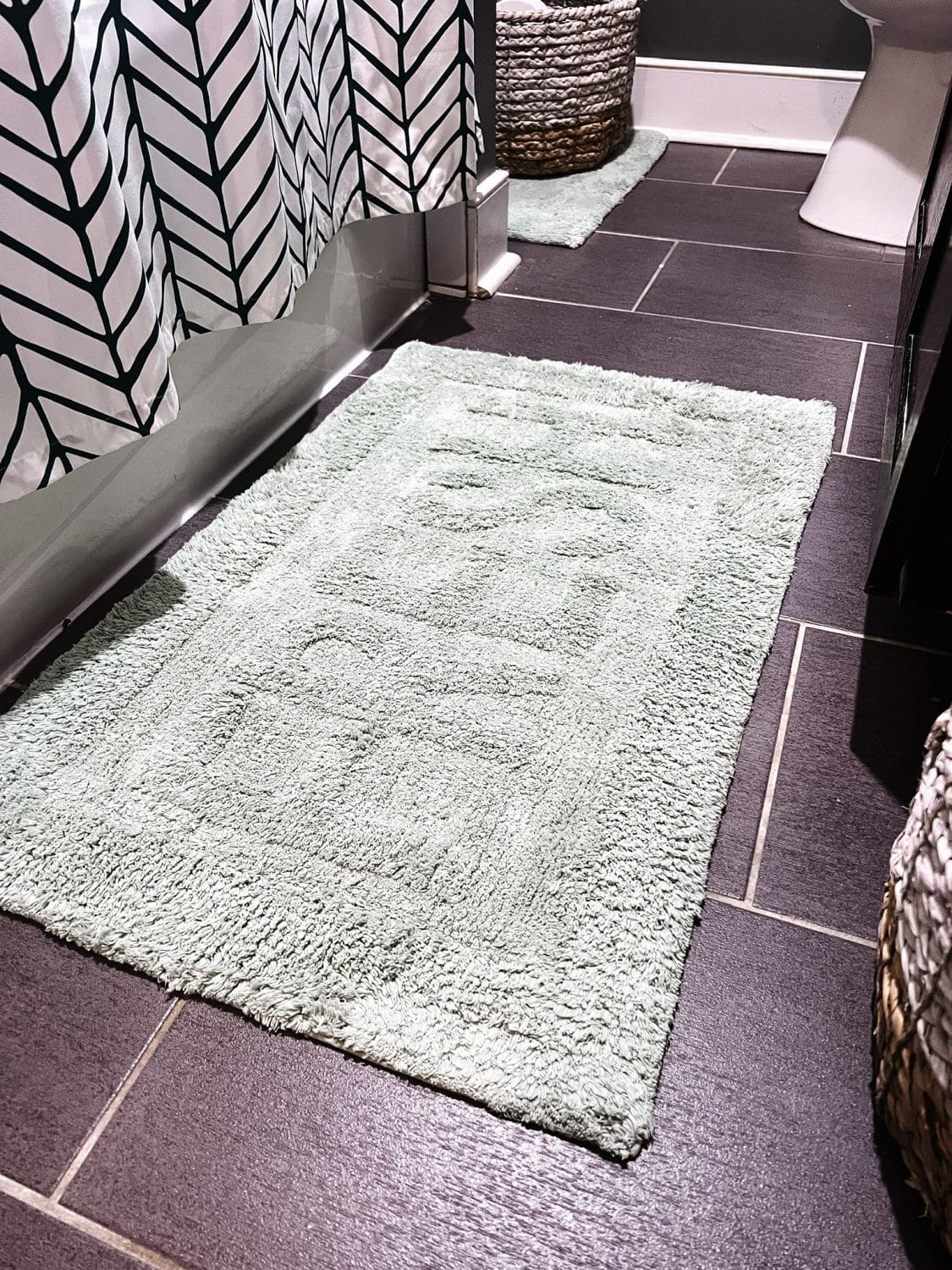 Shower Curtain | Fresh Bath Mat
I was so impressed with the decor selections at The Home Depot and have been checking out their other categories like textiles, home office, and furniture to see what other spaces in my home need a little spring refresh!
Shop the Post