Winter must have some sort of time warp because I swear I was just looking for holiday gifts a minute ago! Here we are at the end of March and suddenly there has been an influx of Easter basket idea requests – specifically for those impossible teens and tweens! While insurmountable amounts of sugar always goes over well, I always like to take stock of what my kids actually need for spring. Maybe some new sports gear? Googles? A swimsuit is always a fun gift. Add a fresh pair of flip flops and WOW that basket you might not even have room for candy. We rounded up some fun ideas for kids of all ages from tots to teens. Check everything out below…
Easter Basket Ideas for Teens
If there ever was a time to splurge on some cool gear this may be it! My son is obsessed with Vuori and has been eyeing the Kore Shorts and I've heard that teen girls are selling out the Lululemon Hotty Hot shorts within seconds. Keep your #addtocart finger ready!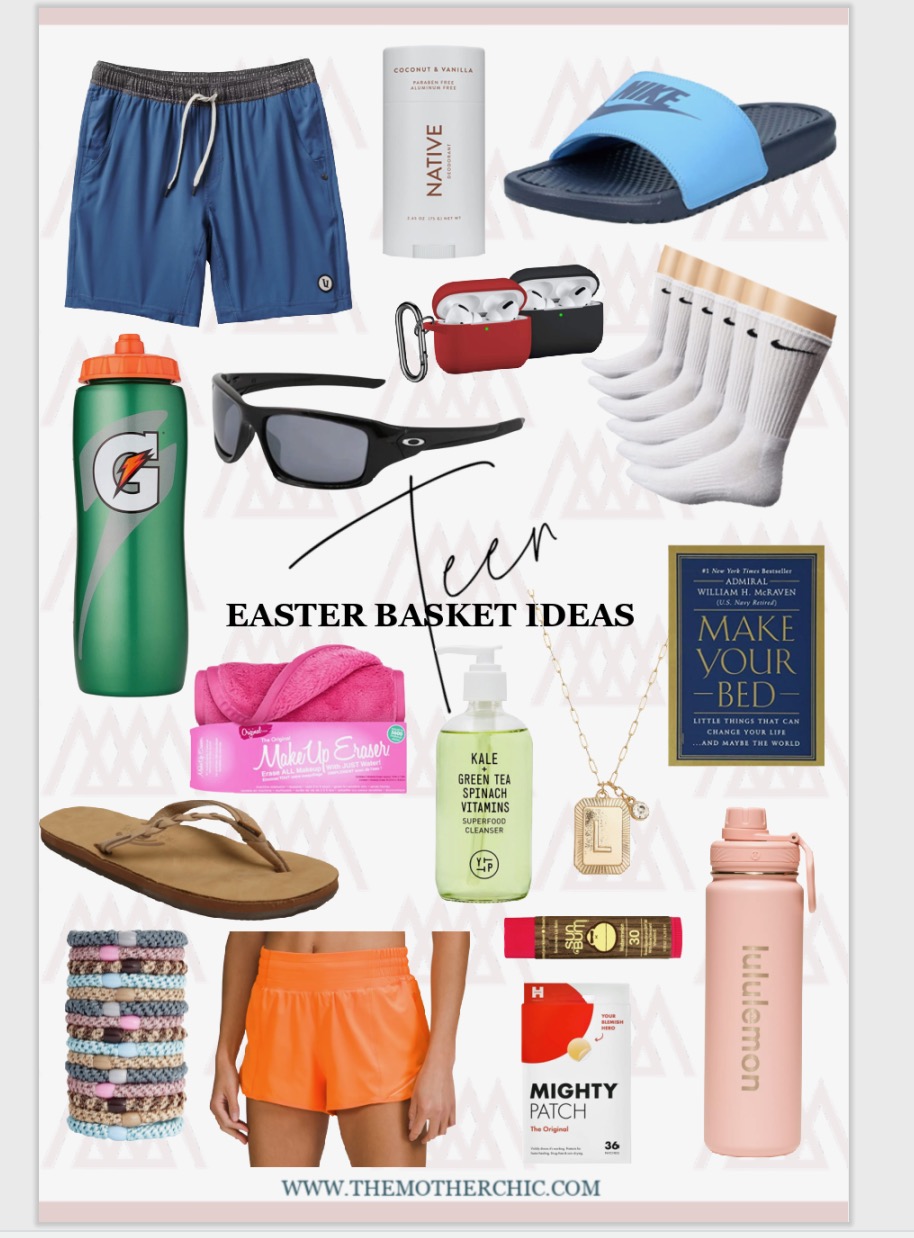 Shop the Teen Ideas Below
---
Easter Basket Ideas for Kids + Tweens(8ish-12ish)
I have a small handful of kids this age right now so tapped into their interests to create this idea list. As I mentioned above, I always gift some fun, yet practical gifts for the upcoming season (swimsuit, sunnies, sandals etc…). I added a few things that I don't think they have ever heard of, but would love – the lemonade stand sign and wish bracelets. Add in some eye black for baseball/softball season and just leave room for Peeps!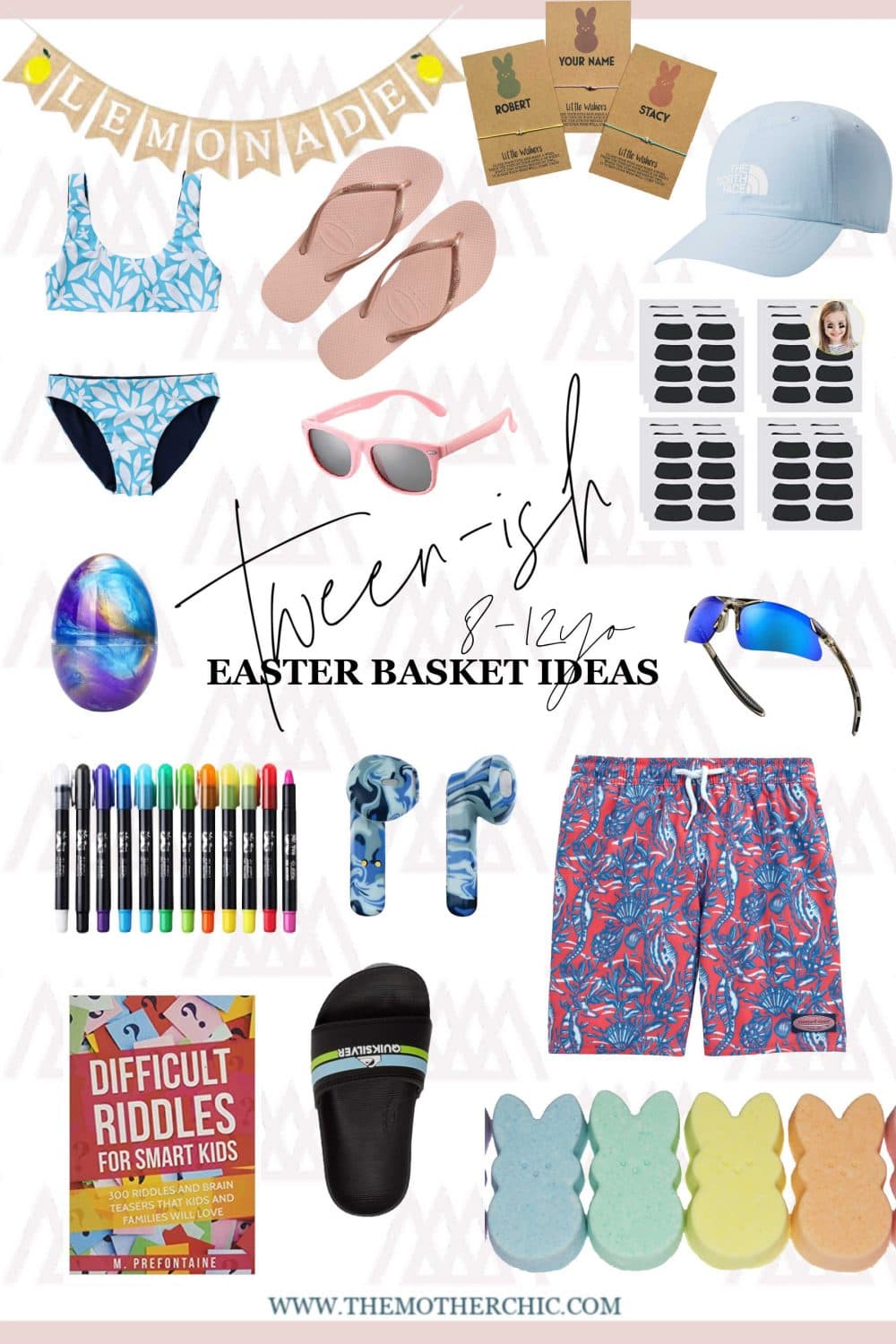 Shop the Ideas Below:
---
Basket Ideas for Toddlers
There is something about toddlers and bath bombs that just make sense. They are colorful, come in any shape imaginable and make bath time FUN! Add in some fun accessories or a cute craft (hello sidewalk chalk) or googles for upcoming swimming lessons to complete the basket.
Shop the Toddler Ideas Below