Thank you to Gap and ShopStyle for sponsoring this post.
Ah, family photo time. Always a point of contention in my family. Let me count the number of people in my family who don't mind getting their photo taken…..
Hmmm. Just one.
This girl.
I've learned over the years of me trying desperately to get my kids to be agreeable to a family photo (they will thank me someday) that I need to follow a few simple rules….
1. Do the photos on their own terms and/or give them plenty of warning so they can mentally prepare.
2. Promise something sweet after.
3. Give them outfits that replicate the feel of their sports clothes.
4. Under no circumstances will they wear the same outfit as another brother.
5. Keep the photoshoot to 5 minutes or less.
I think we did pretty good with this one….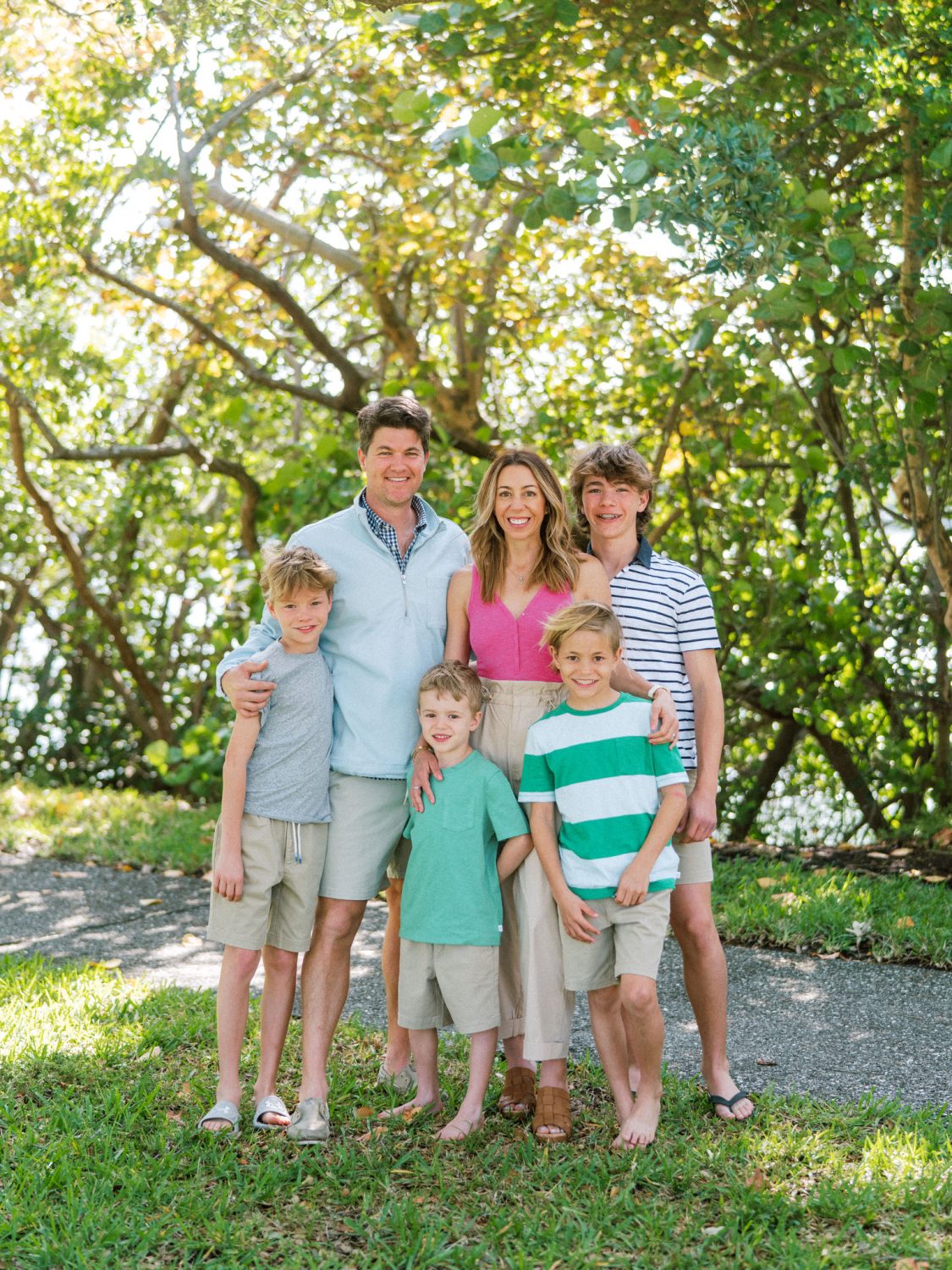 For rules number 3 and 4, I let Gap help me out there in a BIG way. Their pull-on khaki shorts have an elastic waist band and cute, tipped rope tie. The fabric is soft, there are no buttons (a huge NO for my crew), yet they look polished and presentable. I usually let my kids pick out their own tops because I know Gap's selection of tees and polos will be cohesive. Maybe I should add a 6th rule, letting the kids pick out a part of their outfit is HUGE in getting them to wear it.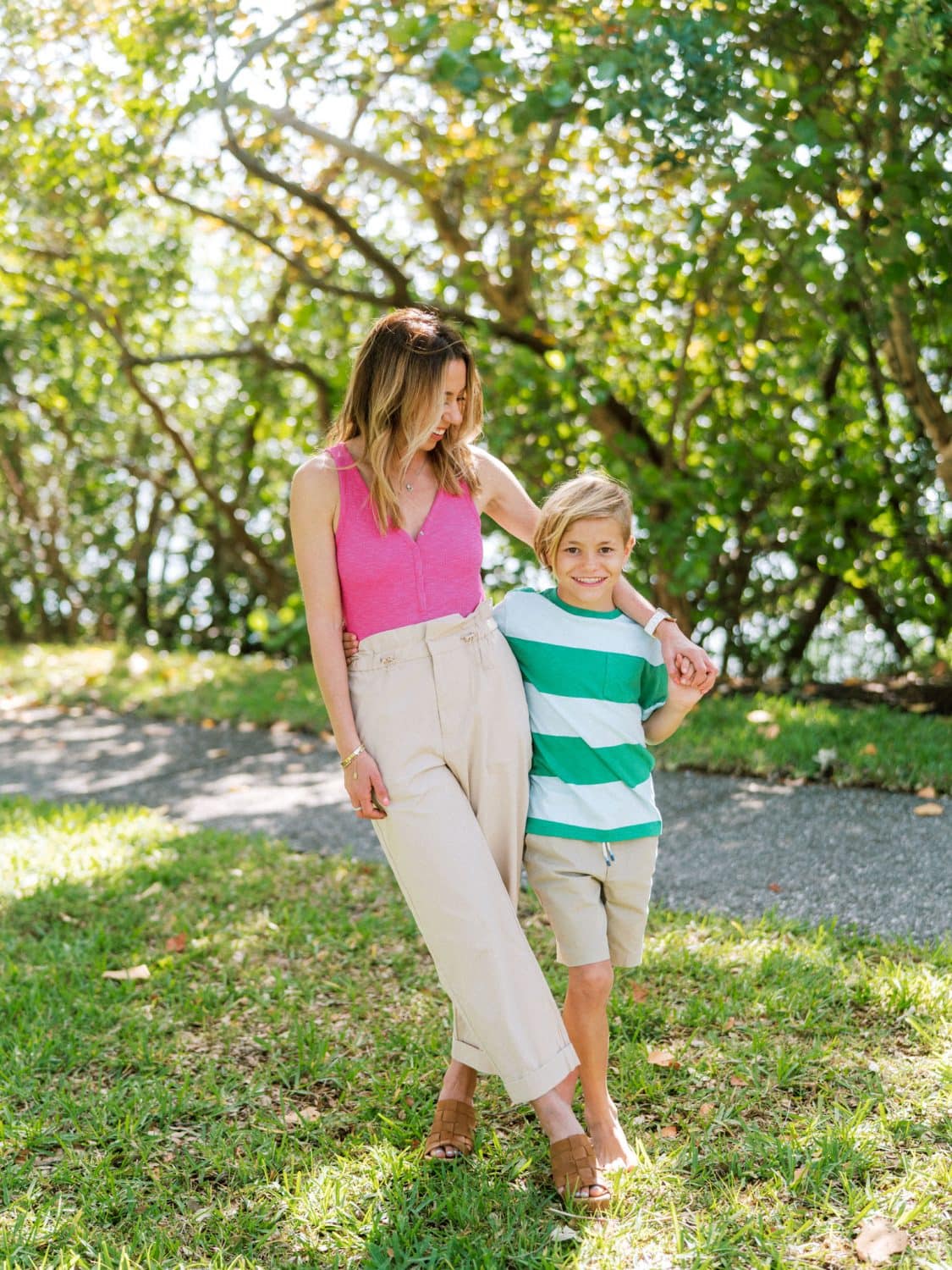 Bodysuit | Paperbag Pants | Striped Tee | Shorts
And for my look, I went with a chic pair of paper bag pants and a fitted bodysuit. As the only girl, I think I deserve to stand out a little, so pink it is! The pants run a little big, so size down for the best fit.
Cotton Pocket T-shirt | Pull on Shorts | Polo Shirt
Cotton Pocket T-shirt | Pull on Shorts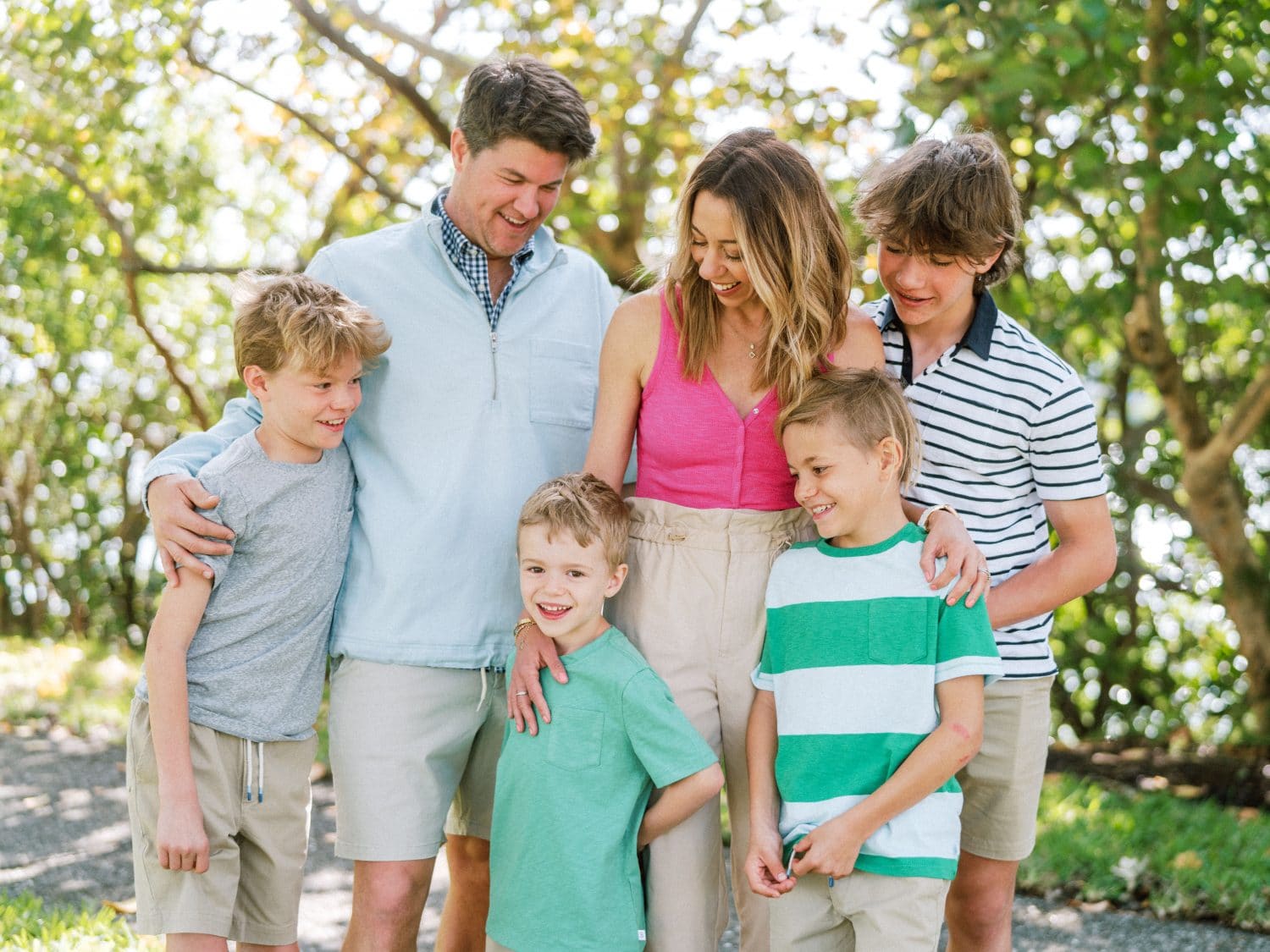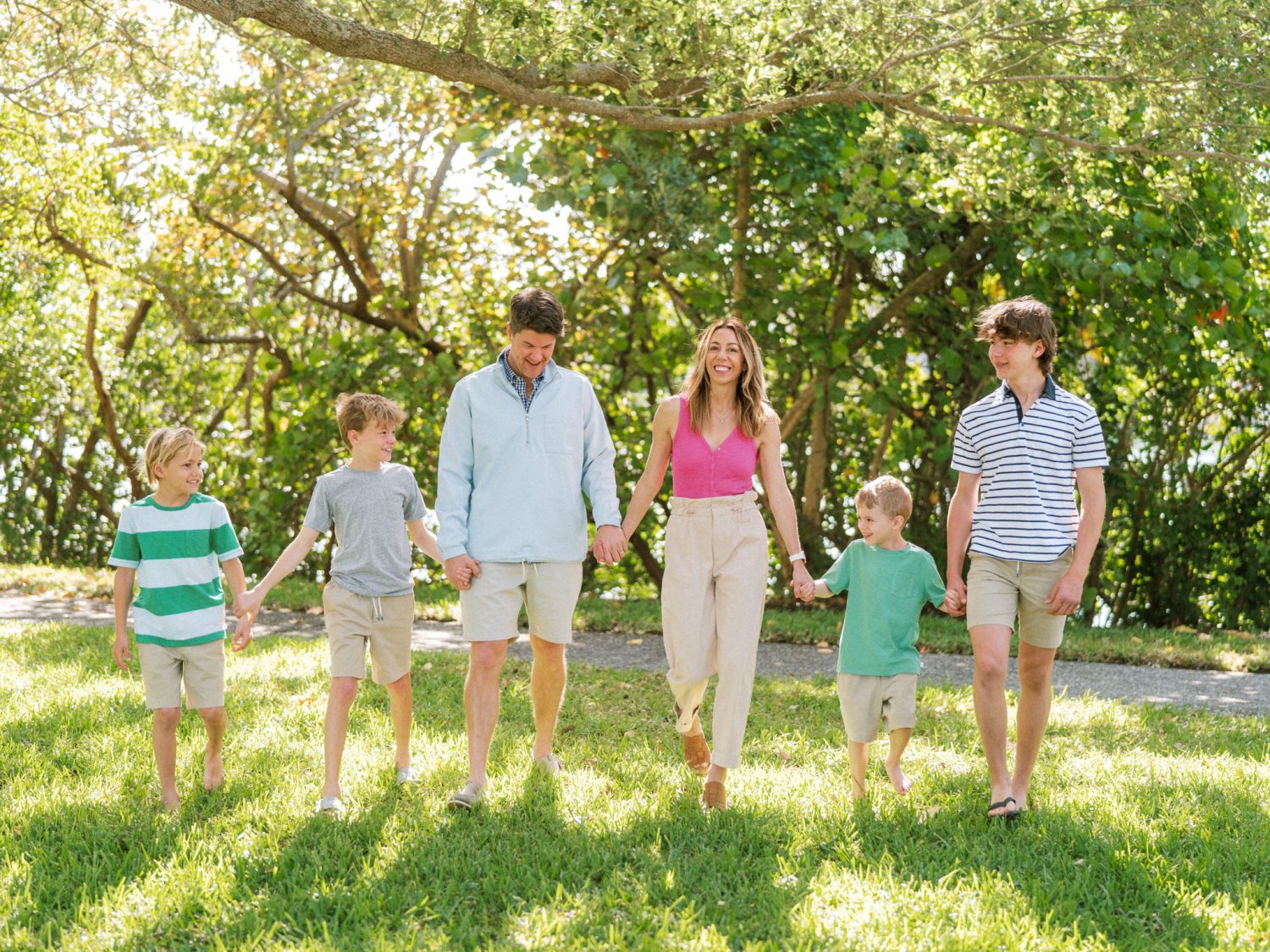 Ok one more rule. Don't make them all hold hands and walk in a line… one of these boys wasn't crazy about that pose – can you guess who? A few of them may have forgotten shoes, but that's just the reality of our life.
To make family photos super easy, Gap has a family matching section. You can choose the same pattern in a variety of styles or find pieces that work together without being an exact match.
Also, worth noting, right now Gap is having their Spring Flash Sale where you can get an extra 60% off markdowns!
Shop all of our looks below…