First, huge shout out to my parents who accidentally told all of their daughters we could bring our families for spring break. We made it work, but wow that was a lot of mouths to feed. They do it with grace, don't flinch at the mess (too much at least), and taught me a pretty big parenting hack… give them a beach, and they will come. I kid, I kid, we would come no matter where they live, but those views certainly do help. If you follow on Instagram, I shared a lot about our trip to Longboat Key, Florida. I got in little bit of trouble for spilling the beans about this magical place. Apparently there are some people who don't want the word to get out, but it's a place I've been visiting since I was a kid and holds a very special place in my heart. I can't help but to gush about this small town on the west coast. Maybe someday I'll write an entire post on it, but for now…..outfits. Here is a round up of what I wore on our vacation to Florida.
Dresses…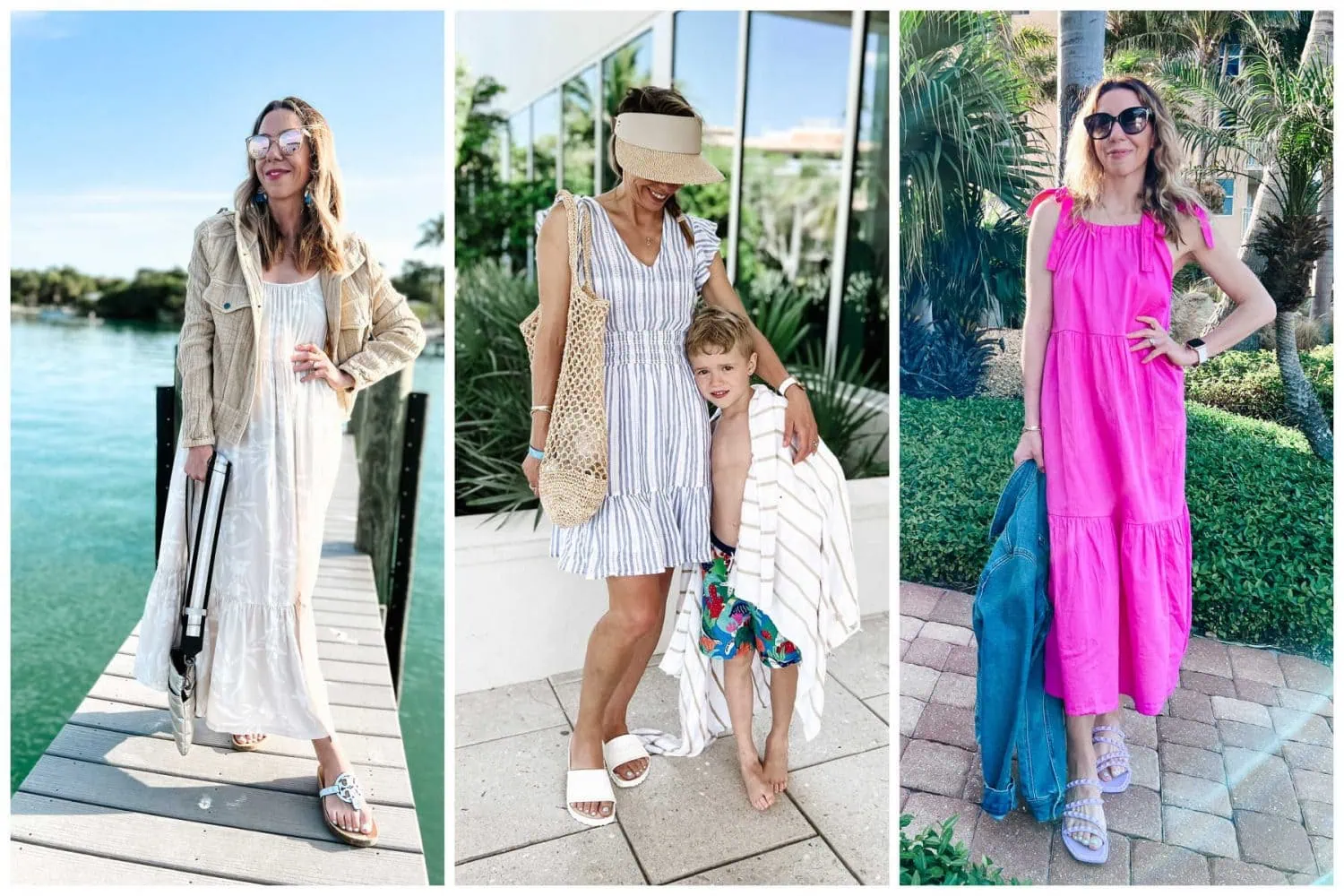 Shop the looks below…
Beach to Bar looks….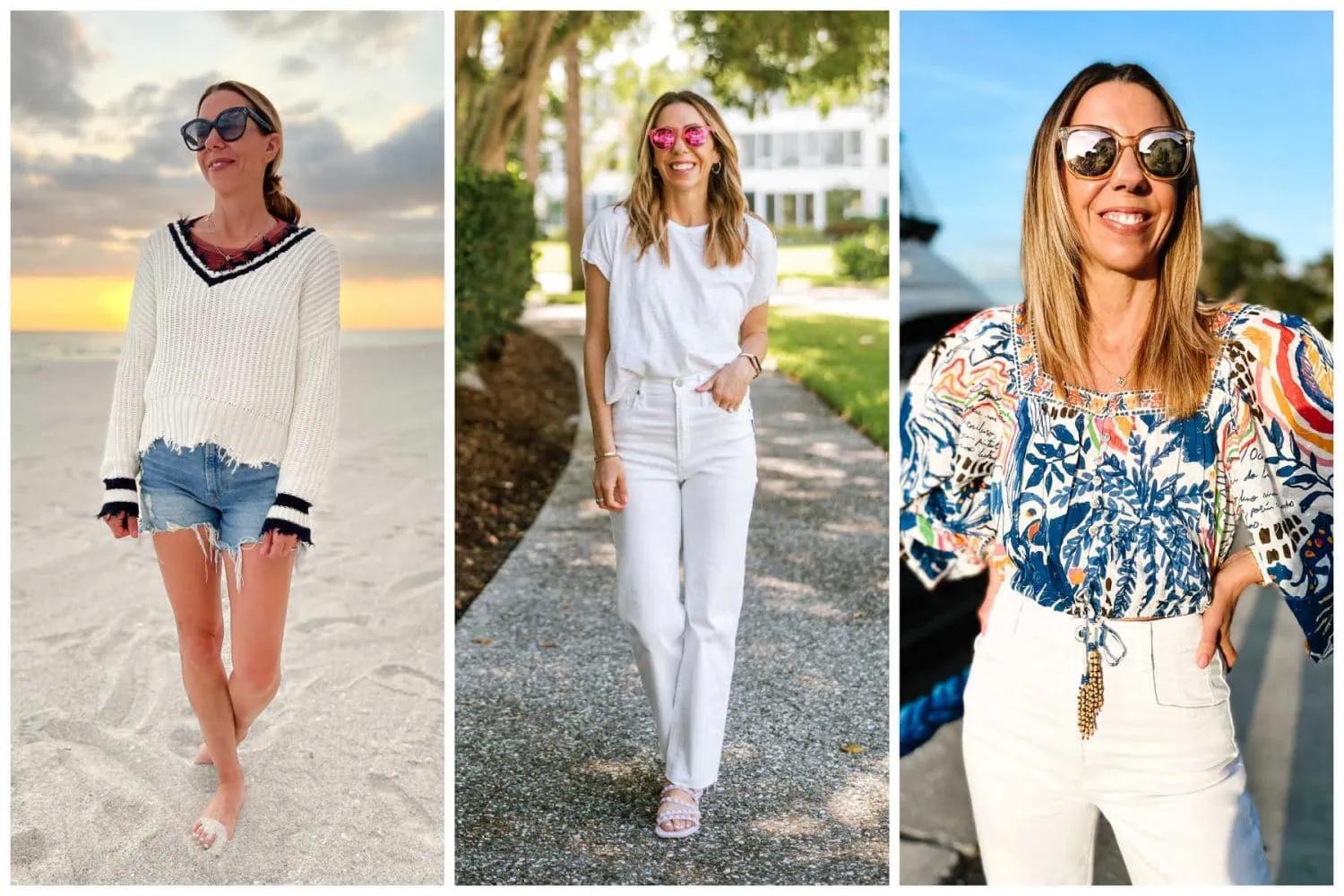 Shop the looks below…
Sporty looks….
Shop the looks below…
Cover ups….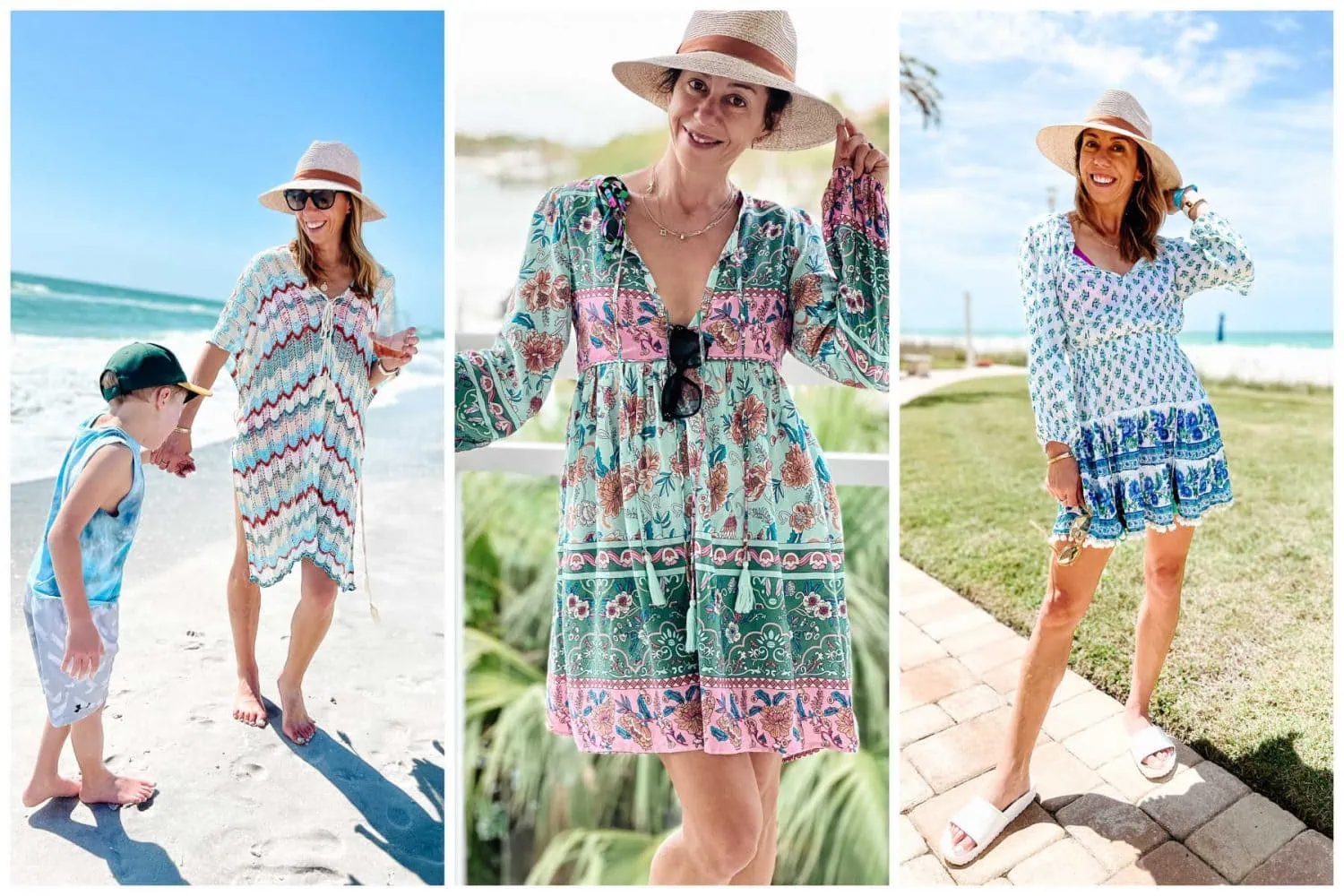 Shop the looks below….
Swim…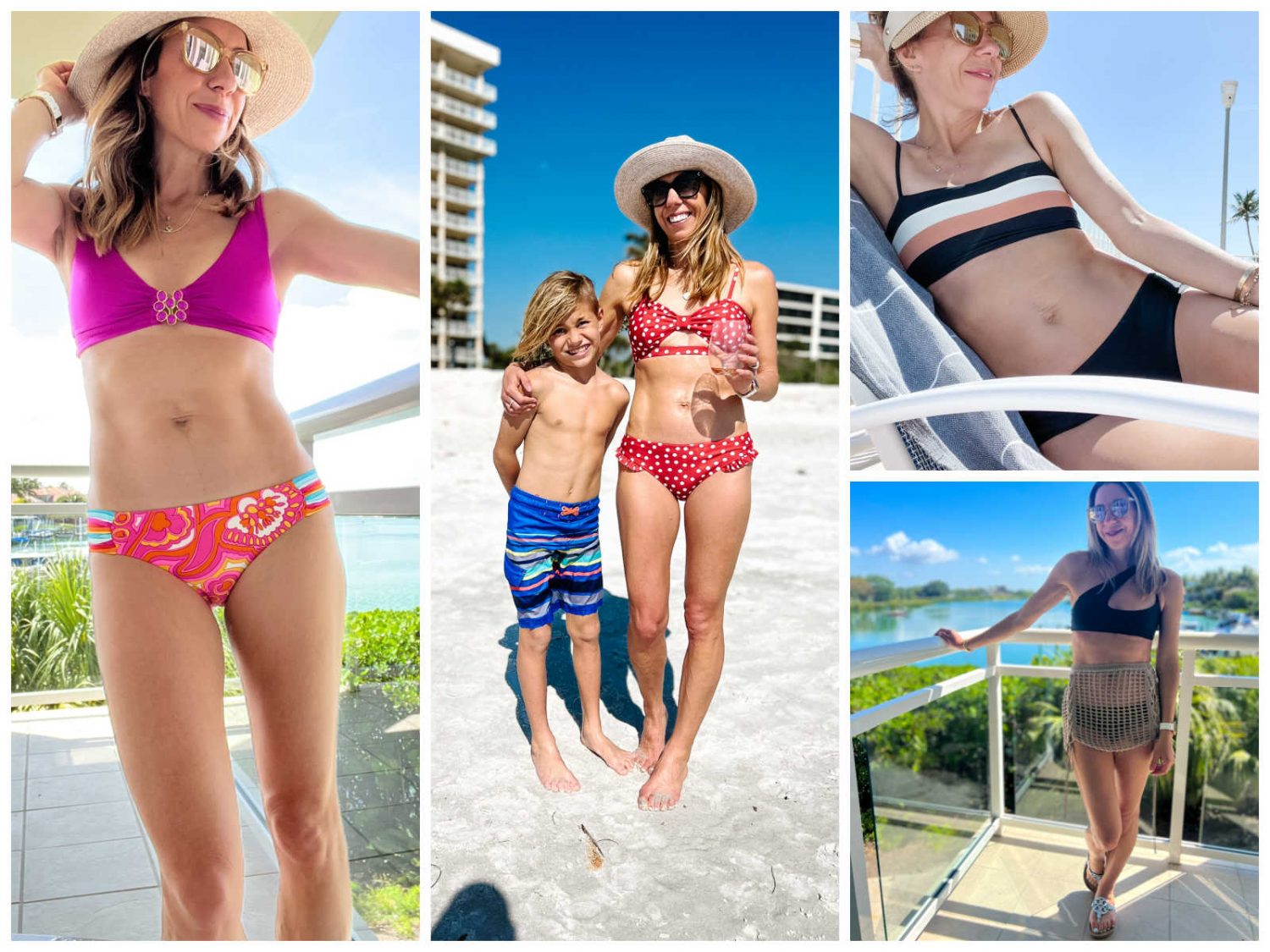 Shop the suits below…