Thank you to Vuori and ShopStyle Collective for sponsoring this post.
Yep. They are so good I slept in them last night. If you want a gift for Mother's Day that she really wants, will wear on repeat and will tell all of her friends about how she got the most amazing Mother's Day gift making the gift giver look really thoughtful and spot-on, read on….
Let me back up for minute and explain, but I must do so by starting with the OG Performance Joggers. I would venture to say many of you already have the Performance Joggers and share the same love for them that I do. But then I tried Vuori's Boyfriend Joggers and they are just as good, if not better. Wow I feel like I'm a cheater. Hear me out. I am not nor never will stop loving the OGs, but the Boyfriend Joggers are more relaxed and feel more like loungewear. They have a higher rise which I love because I can wear them with cropped tanks without my stomach showing. And here is the biggest difference and it's a big one for me – the pockets are deeper and fits my cell phone more securely. The feel and the fabric are the same as the Performance Jogger so I guess what I am trying to say is, there is a place for both in my heart and I chose them for different things. For a kids sporting event, I would choose the Performance Joggers with a graphic tee and denim jacket. But for hanging around at home, I would choose the Boyfriend Joggers with a cute tank. And for morning coffee on vacation while trying to look for manatees, definitely the Boyfriends….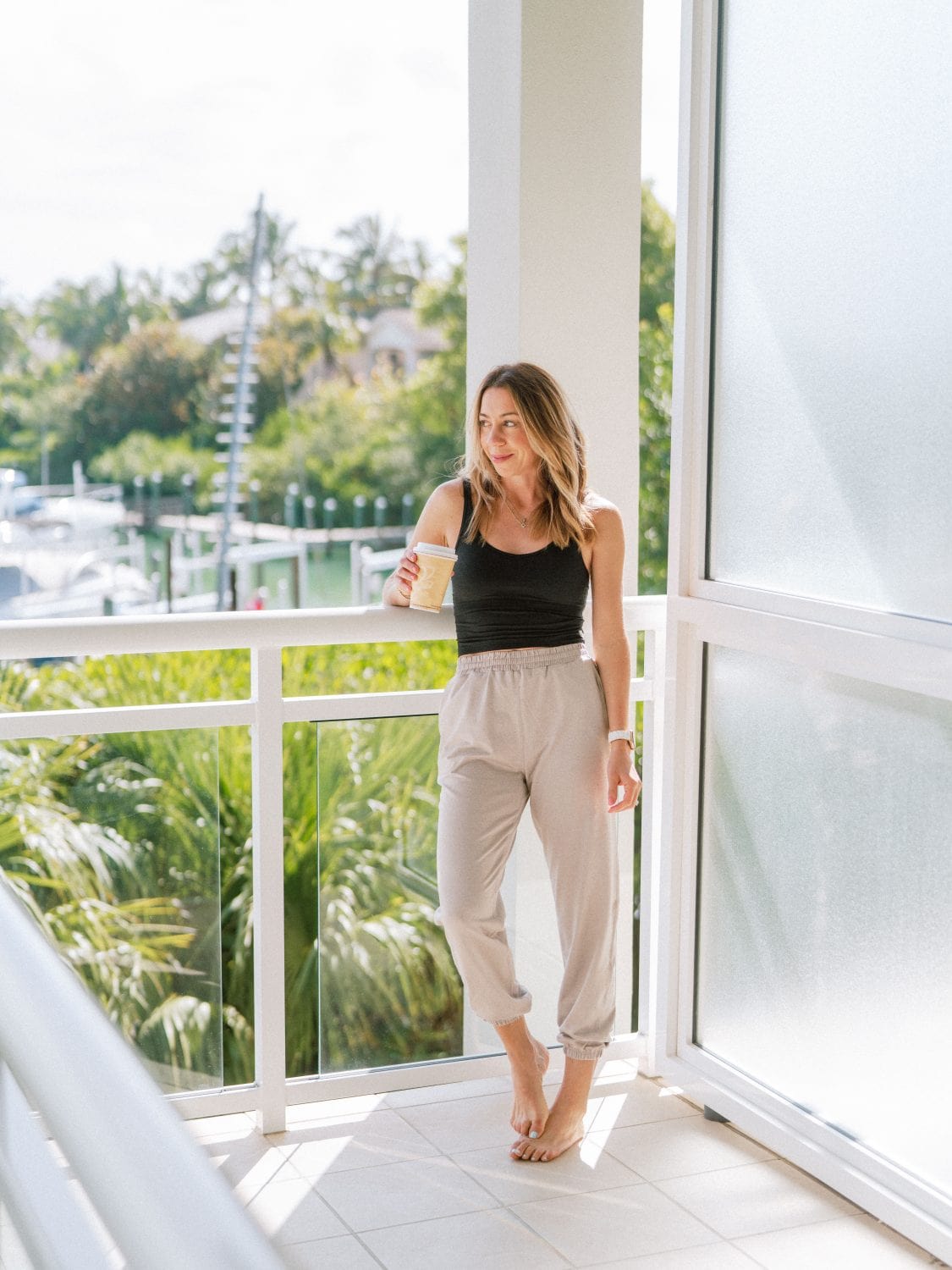 Wearing:
Halo Performance Crop Tank | Boyfriend Joggers
*wearing XS in both
Want a peek at some of more Mother's Day Gift Ideas from Vuori I am crushing on? Thought so…
Why not make it a cute outfit….