Criss cross'll make you wanna… sorry I had to! But on a more serious note – I am seriously in love with cross body bags. Ever since ditching the diapers my bags have gotten a bit smaller. Sorry kids, no more room for snack, just the essentials. Keys, wallet, phone, chapstick, sunglasses, hand sanitizer, eye drops, hair ties, Benadryl… okay this list is getting longer and longer. Meaning my cross body bag has to be big enough for all that "essential" stuff, but also small enough for easy everyday carry. I just added this best seller to my cart to test out ASAP! Let's meet my favorite cross body bags that make the cut.
Think Royln Bum Bag
I love this quilted and patent bag – it can easily hold the priority essentials. It comes in a variety of colors and is under $100. Think Royln also has a few other cross body size options to chose from.
*USE CODE MOTHERCHIC20 on all Think Royln Bags**
The Vegan Messenger Bag
This may be considered the OG cross body bag. It has a magnetic closure and small outside pocket. The strap is sold separately so you can interchange to mix and match your look.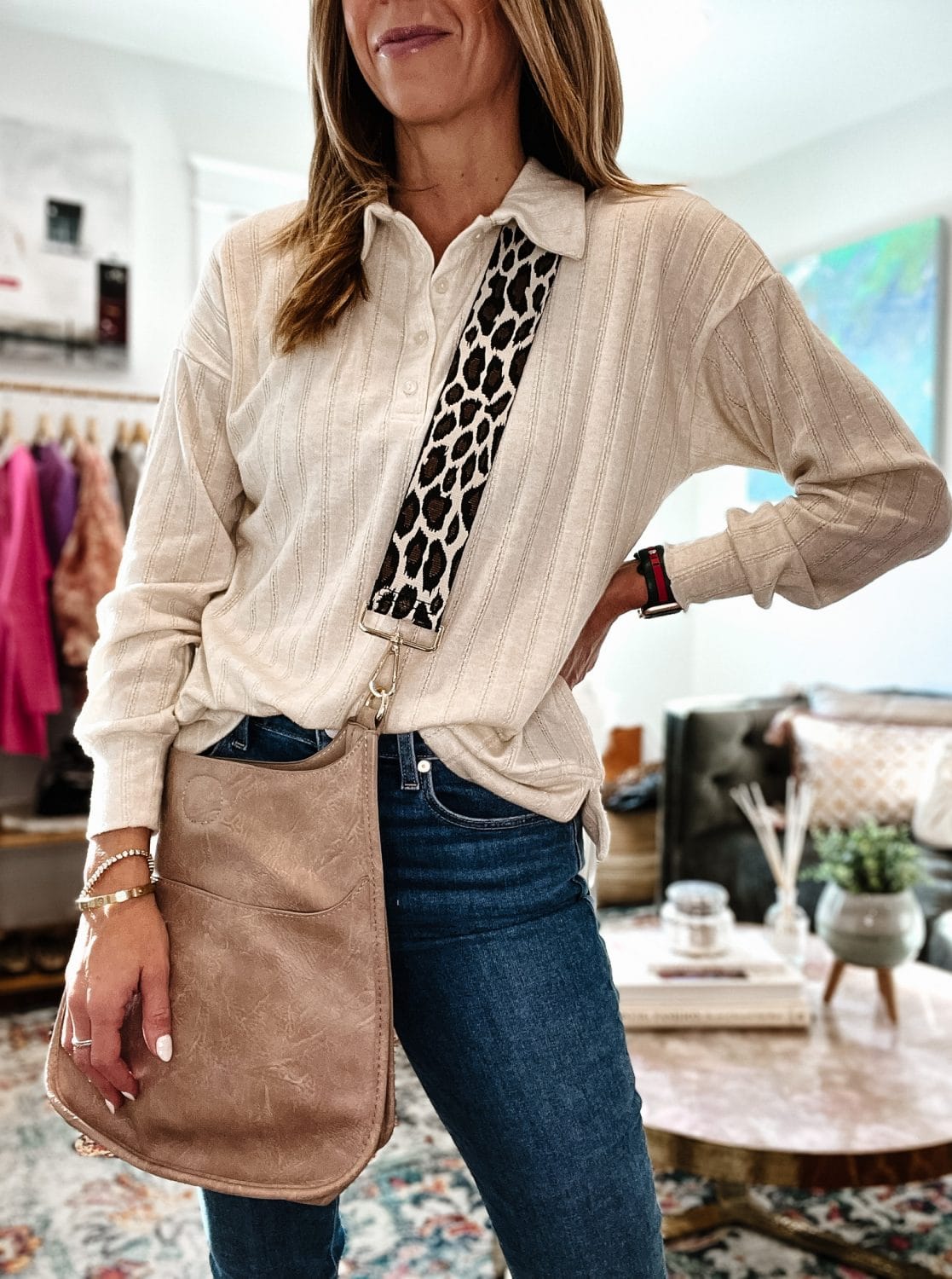 The MZ Wallace Sling
Before you get too invested in this bag, this specific color is sold out, but there are lots of other cute options all linked here. If there was a fanny pack for the modern woman, this is it!
Shop more of my favorite cross body bags below…