Thank you to Bed Bath & Beyond and ShopStyle Collective for sponsoring this post.
Spring is a funny thing in Pennsylvania. It starts out really cold, then rains a lot, then there are like 3 days of pure perfection (75, sunny, zero humidity), then it's 93 with a chance of thunderstorms until summer when it just plain hot. Yet every year I find myself excited for the chance of the season. Despite what the forecast is doing, Mother Nature does us a favor by making everything outside look pretty spectacular: lush and in bloom. Gets me every time. I like my home to reflect these changes (or maybe I just like any excuse to redecorate a little). In the winter I tend to go cozy cabin chic with faux fur throws and moody candles, and in the spring I like to lighten things up with lots of greenery, woven textures, and bright scents. Here is a little tour of just a few of the spring touches I added to my home this year from Bed Bath & Beyond. Right now they are having their Summer Sale where you can save up to 25%!
Whimsical Wreaths
I've heard that lavender or any purple flower is supposed to bring a calmness, serenity and can even be healing. This wreath is a good reminder for me to take a nice cleansing breathe before I enter the chaos that I call home.
Sculptural Vases
These sculptural vases instantly bring a contemporary look. I love the mixture of smooth lines with a punch of floral accents.
Greenery and Woven Textures
With four rambunctious boys I tend to lean towards fabrics that are strong and sturdy. These nautical inspired throw pillows add the perfect amount of texture and comfort. I am also proud to showcase my first indoor tree (faux for me!) I love the height it adds to the room and the perfect pop of color.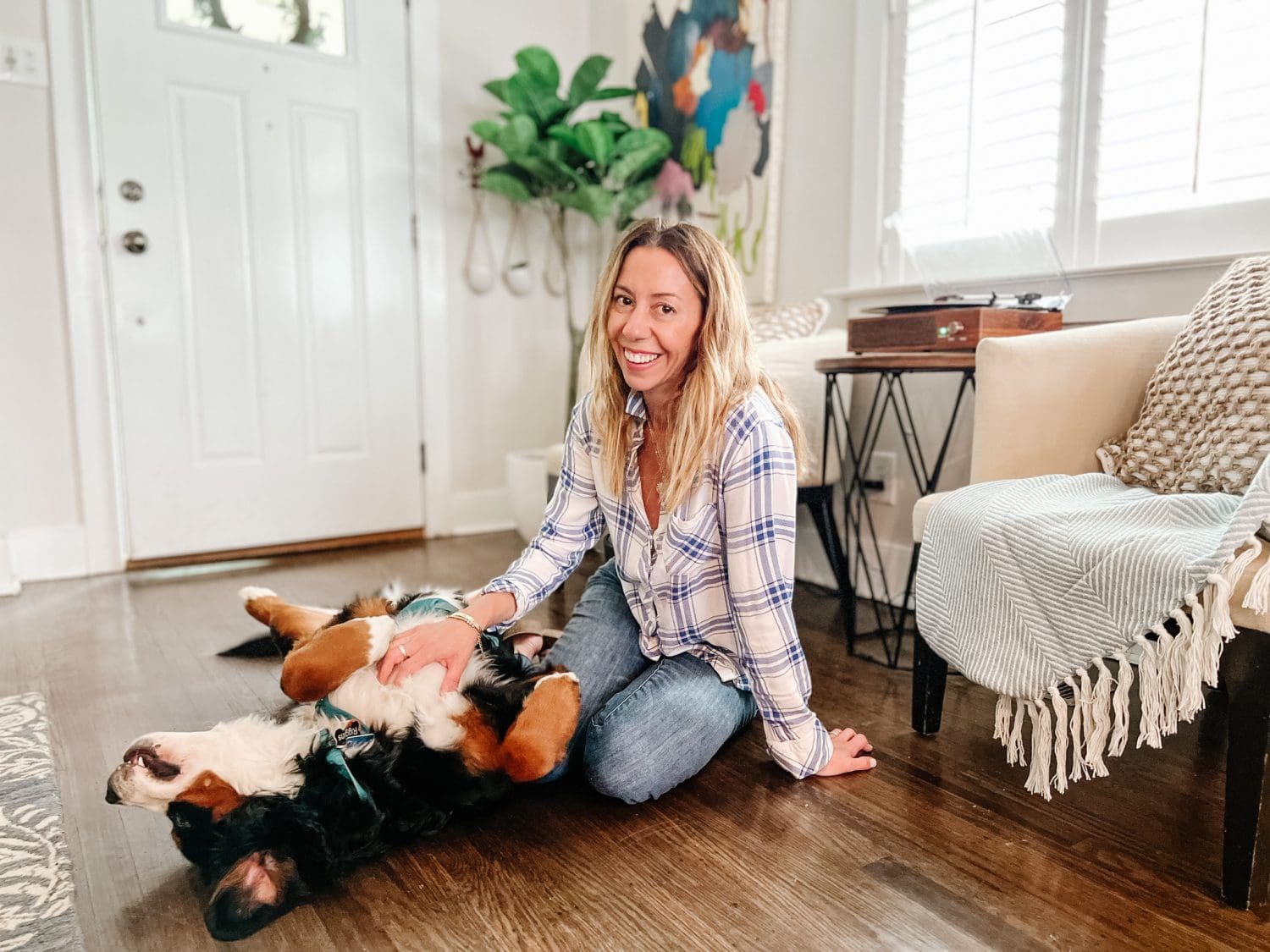 Throw Pillows | Throw Blanket | Plant | Planter
Fresh Blues + Whites
We spend most of our time on this side porch so I love looking for accent pieces to brighten it up. Fresh white lanterns and planters always catch my eye. Classic and preppy striped pillows help to tie in the blues from our surroundings.
Striped Pillows | Door Mat | Lanterns
And something to keep our crazy spring schedule a little more organized 🙂
When in doubt I always like to write out our weekly schedule and do what I can do meal prep ahead of time. But when the crazy schedule starts to get to me, an amazing smelling candle always puts me at ease.
Notepad Set | Cranberry Teak Candle
More spring home finds we love from Bed Bath & Beyond below….