Thank you to Vuori and ShopStyle Collective for sponsoring this post.
That look your kid gives you when he knows he can beat you in a race, a wrestling match and can probably throw farther, harder and faster than you. Ahh, but he still looks up to you so it's all good. Although my husband would probably risk pulling a hamstring and throwing out his shoulder to prove to himself he's "still got it", we now have a kid that is truly coming into his own. My money is on my kid. Don't get me wrong, we will still make my husband feel like he is cool, especially on Father's Day. I love watching their relationship – I see so much of my husband in my son and without saying a word, I know my husband sees the same.
They *almost* wear the same size which makes separating laundry a little more difficult because 90% of their wardrobe these days is Vuori. The other 10% is uniforms for my son and dress shirts for my husband's zoom calls (with Kore shorts on the bottom), obviously.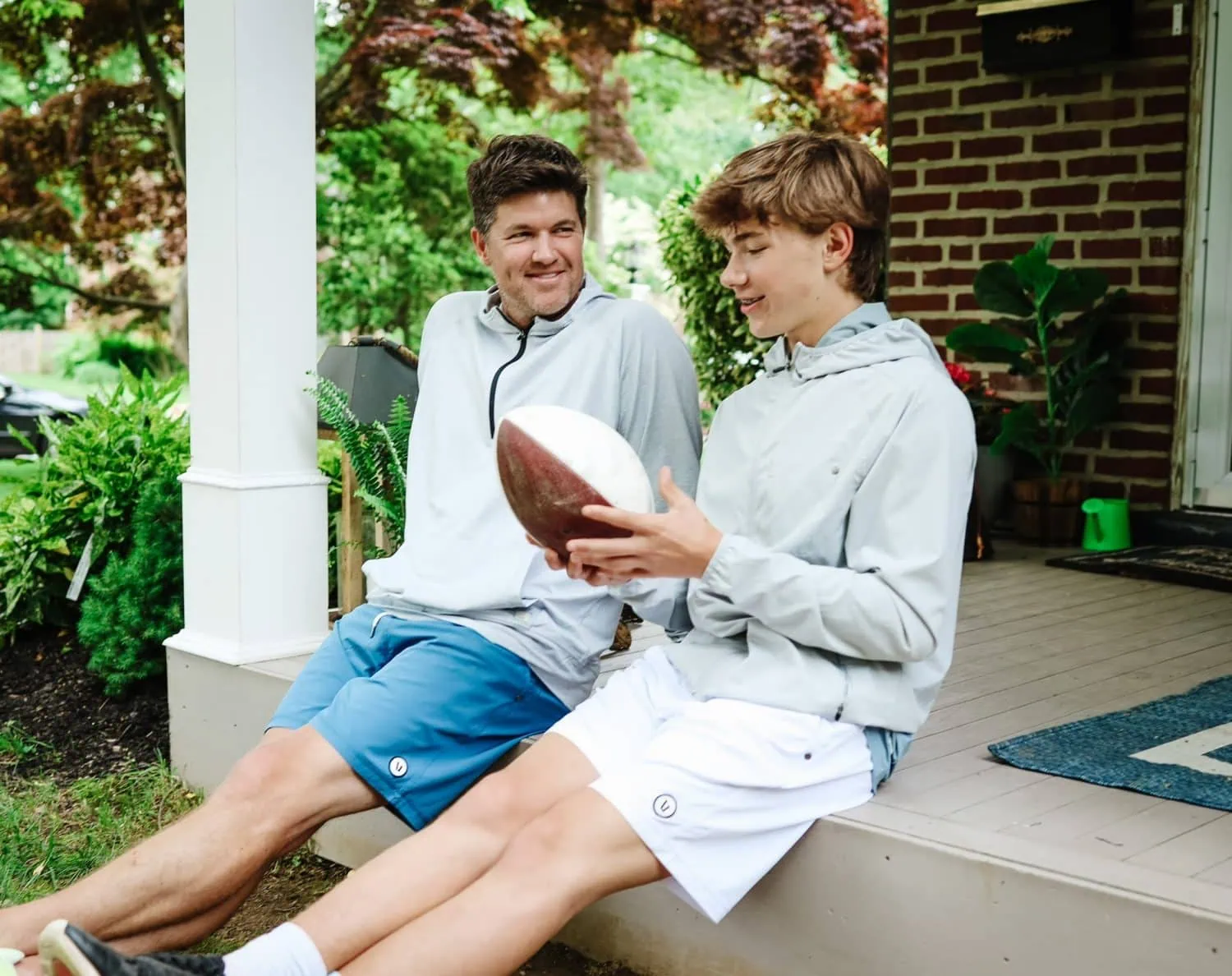 While the Kore Shorts are a staple in both of their wardrobes, I love layering in some new pieces every once in a while. And by "layering in", I mean putting them on the top of their drawer so they put them on their body because that is all it takes for my guys to pick out an outfit.
They both love lightweight layers for spring and summer and what I love about Vuori is that all of the colors are cohesive and can me mixed and matched.
Jack's Look
Zip Up Trainer Shell | Tank | Shorts (wearing medium in all)
Paul's Look
Quarter Zip (XL) | Shorts (L)
Ok truth I am just here for the photo op! I would definitely pull a hamstring trying to go for a line drive… or long throw? Is there even a name for that? But a steady 5 mile run and I've still got both of them beat 🙂
Shop My Look
Crop Pullover | Tank | Shorts (wearing xs in all)
More Father's Day Gifts from Vuori below….