Thank you for Shopstyle Collective and Nordstrom for sponsoring this post.
I keep seeing these reminders that you only have 18 summers with your kids and to enjoy every. single. moment. So if I have four kids multiplied by 18 I really have 72 summers? I guess that's why we take a break from school each year – 6th grade math is tough. Regardless of your summer plans there are some essential items that you will need to keep you enjoying all the moments. A swimsuit, beach bag, and sunnies are necessities, but when the day is done and it's time to enjoy the nights there are a few other items to have on hand. Nordstrom has all the cute looks for the easy casual nights. From distressed denim shorts to soft linen tees these are the summer essentials that you will be wearing all season.
I love to invest in items that I know will get the most wear. I have a few other Rails button downs that have lasted me season after season. This striped linen version is no different. I love that this one has the dainty floral embroidery for a feminine touch. I love a slouchy button down because it's comfortable, keeps my arms covered and is always in style. Here are a few other classic favorites…
Denim shorts are a must have for summer. When I am not wearing a classic blue pair I love to switch it up with a fun white pair. Here are a few of my favorites denim shorts from Nordstrom…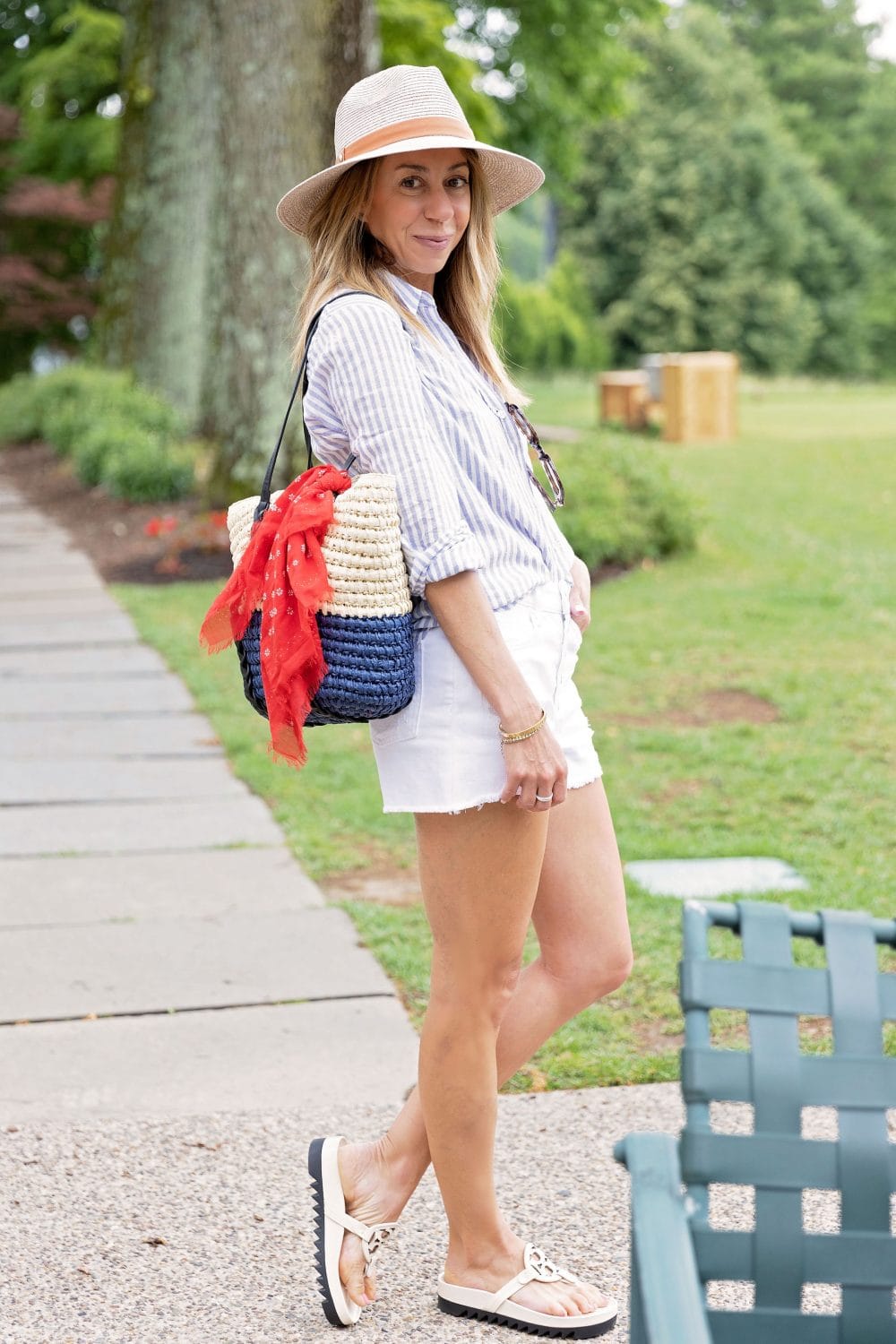 Now that we have our basics covered – let's talk accessories.
Shop the Post