Back to school, schmack to schmool – we are still in summer mode here. As much as I love dressing for fall and testing out all of the new trends, there is something so refreshing about putting outfits together in the summer. Fall dressing requires thought when it comes to layering and figuring out the right shoe/pant combo. Summer dressing, however, is so simple. Fabulous dress, cute sandals…. and done. If you are trying to soak every ounce of summer-ness out of the season, you might need a dress to go with. Here is a flirtatious and feminine number that warrants a group text to your girls, "Anyone want to meet up for drinks this week?" And if you order this pretty little thing today, it just may be here by tomorrow….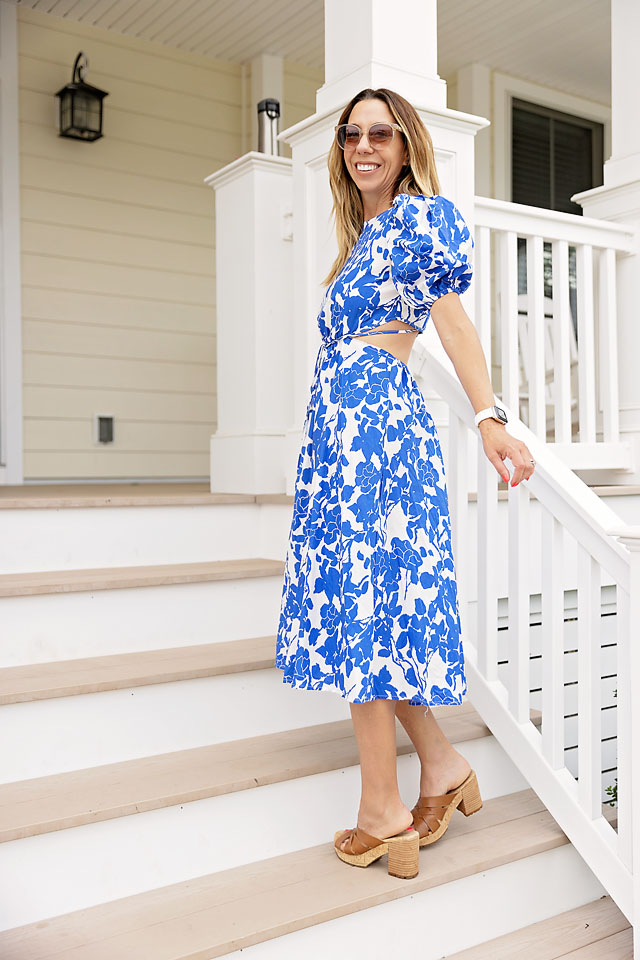 Bra Situation: I am wearing this one, but really any bra should work
More dresses to celebrate summer in below (all price points)….