Ok EBY lovers (and there are a LOT of you out there)…. there is a new washable silk collection in town and I am completely smitten. With comfort at the forefront of most of my fashion choices, it's refreshing when a brand gets that and makes going from the sofa to the city as easy as throwing on a pretty little sash. EBY's new washable silk collection (with an emphasis on the word "washable") is made from 100% recycled materials and is the perfect balance of sexy, chic and sophisticated.
And I wasn't kidding when I say it was designed to go from lounging….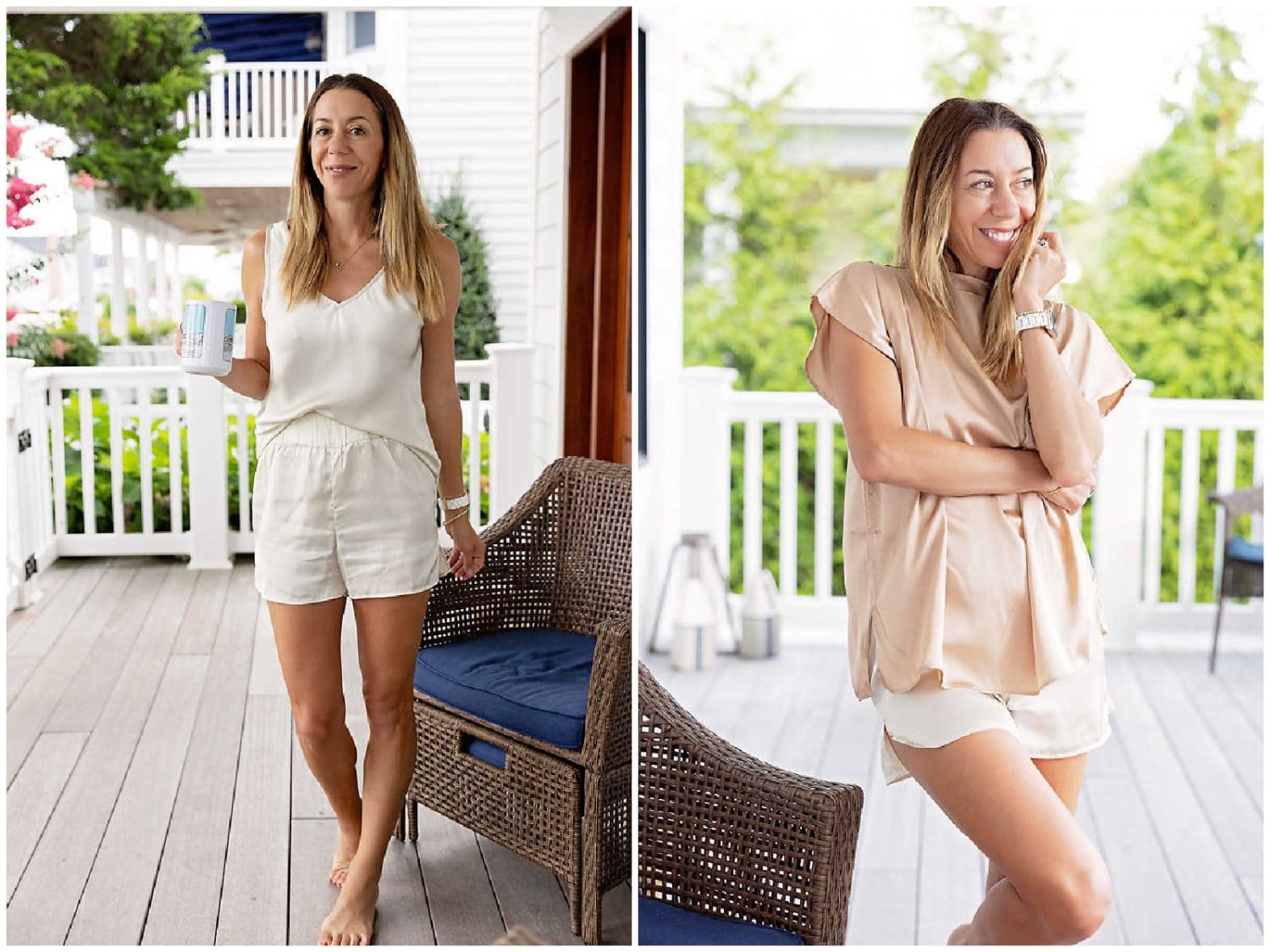 To out on the town….
Wearing:
Silk Tank | Silk Shorts | Silk Scarf | Silk Blouse
Use code MOTHERCHIC15
And you can bet I fully intend on wearing these pieces into the cooler months by pairing them with jeans and layering under blazers.
If you are new to EBY, which stands for Empowered By You (prounced "ebby"), I wanted to point out that they are a brand who gives back. Ten percent of proceeds are donated to help women out of poverty and into business through microfinance. You can read more about some of the 20,000 women they've helped here.
Shop the entire washable silk collection and some other personal favorites below….