If back to school has your head spinning, don't worry. You. Are. Not. Alone. Between packing lunches, filling out all the forms and having the right school supplies back to school can be a lot of work. I can honestly say that having things in order and sticking to a routine takes a big weight off this mom's shoulders! Check out some smart back-to-school organization ideas to help have a successful school year.
School Organization Ideas
We all know that once we drop them off or they get on the bus to head to school the rest is out of our hands. Aside from the necessary school supplies, knowing my kids have a few other essentials to help them stayed organized throughout the day makes me happy. From the perfect pencil case to keeping their lockers nice and neat, to color-coded folders for each class, we've got your covered!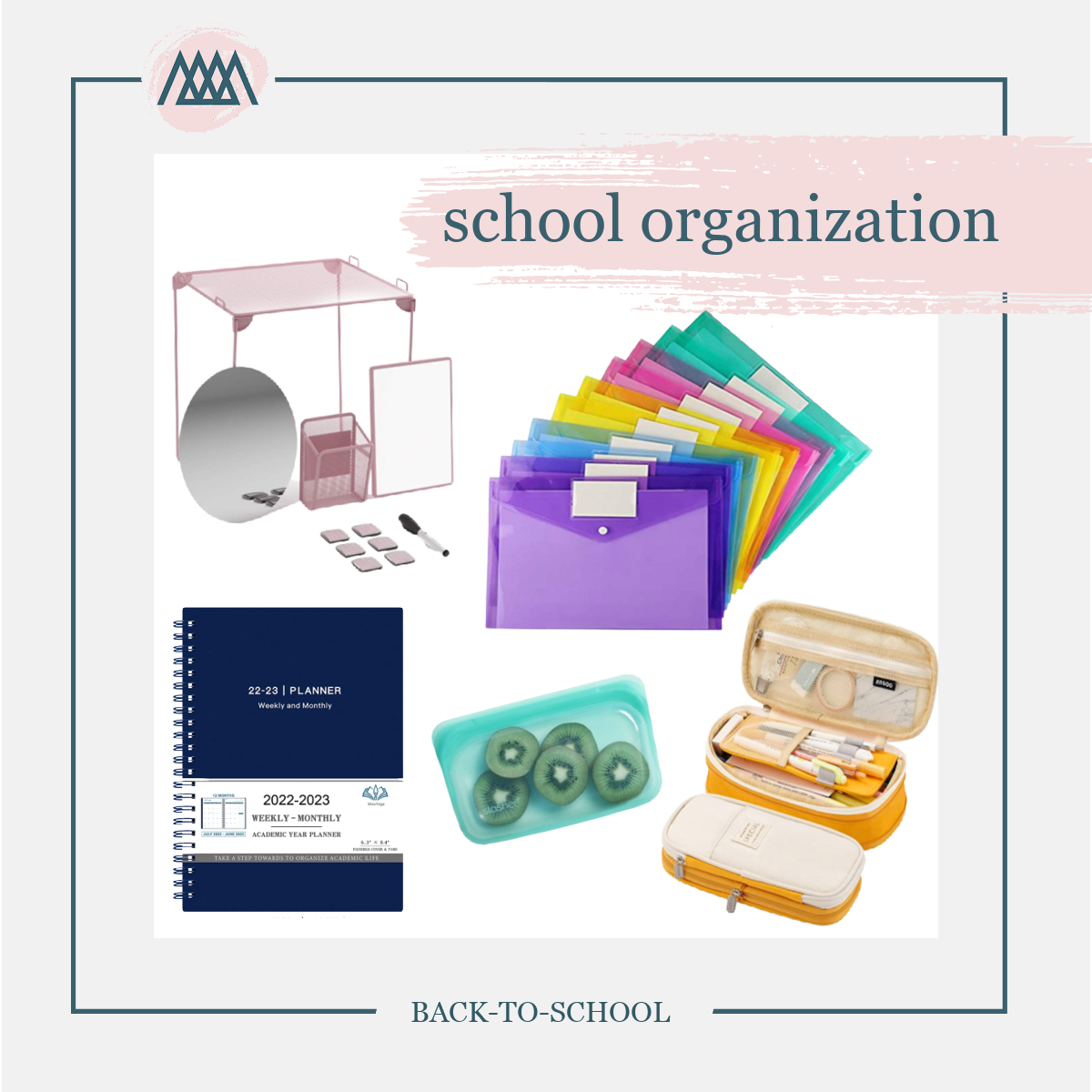 | Locker Organization Kit | Daily Planner | Multi-colored Folders | Reusable Snack Pouches | Pencil Case |
Home Desk Organization Ideas
Having an organized and clean space to study and complete homework is beyond helpful for students. Knowing exactly where the supples are and checking out when the next quiz will be on their oversized monthly calendar, there are no excuses this year!
| Magnetic Desk Organizer | Desk Lamp | Digital Clock | Cork Board | Rotating Craft Keeper | Desk Organizer | Academic Desk Calendar |
Bedroom Organization Ideas
Where are my shoes? Can't find any socks that match!! And who took my deodorant? Having the bedroom organized and all of the things kids need to get their day started are in a convenient place, it can make for a great and productive day at school.
| 4 Pocket Over-door Organizer Holder | Storage Bench | Shoe Rack | Drawer Organizer | Rotating Toiletry Organizer |
Shop More Back To School Organization Ideas Here