Once upon a time I was a teacher. Now I am a fashion content creator. When it comes to teacher outfits….. consider this a collision of my past and present and a place where I like to think I really shine. I've styled a look for everyday of the week and then some. These are pieces that can be mixed and matched together and with other staples in your wardrobe. Although this post was made with teachers in mind, there are some great ideas for any casual workplace or just for anyone who wants a feel good outfit.
Look 1 // A Skirt Story
A maxi skirt is the perfect pant alternative for teachers. I love to opt for a longer length so that sitting criss cross applesauce is a breeze. Pair with my favorite basic tee (that comes in a 2-pack!) and my favorite belt (that comes in a 4 pack!).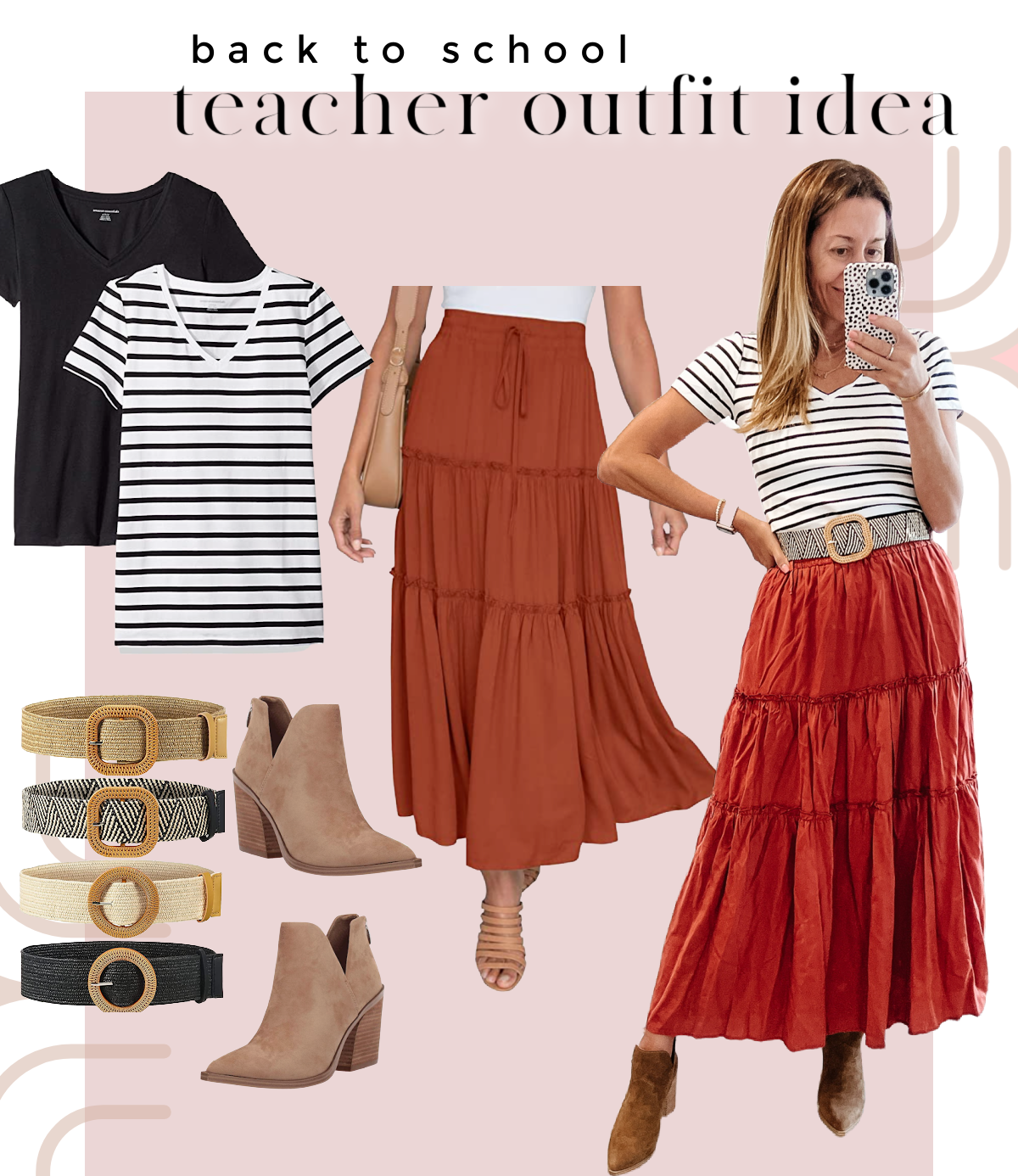 Shop the Look
---
Look 2 // Dressed to Impress
Something about this candy apple red just screamed back to school for me. I love the bra friendly neckline and soft a-line silhouette. A denim jacket is the perfect layer for recess duty.
Shop the Look
---
Look 3 // A History Lesson on Houndstooth
1, 2, 3, Look at me! This houndstooth vest is a statement and will definitely get your student's attention.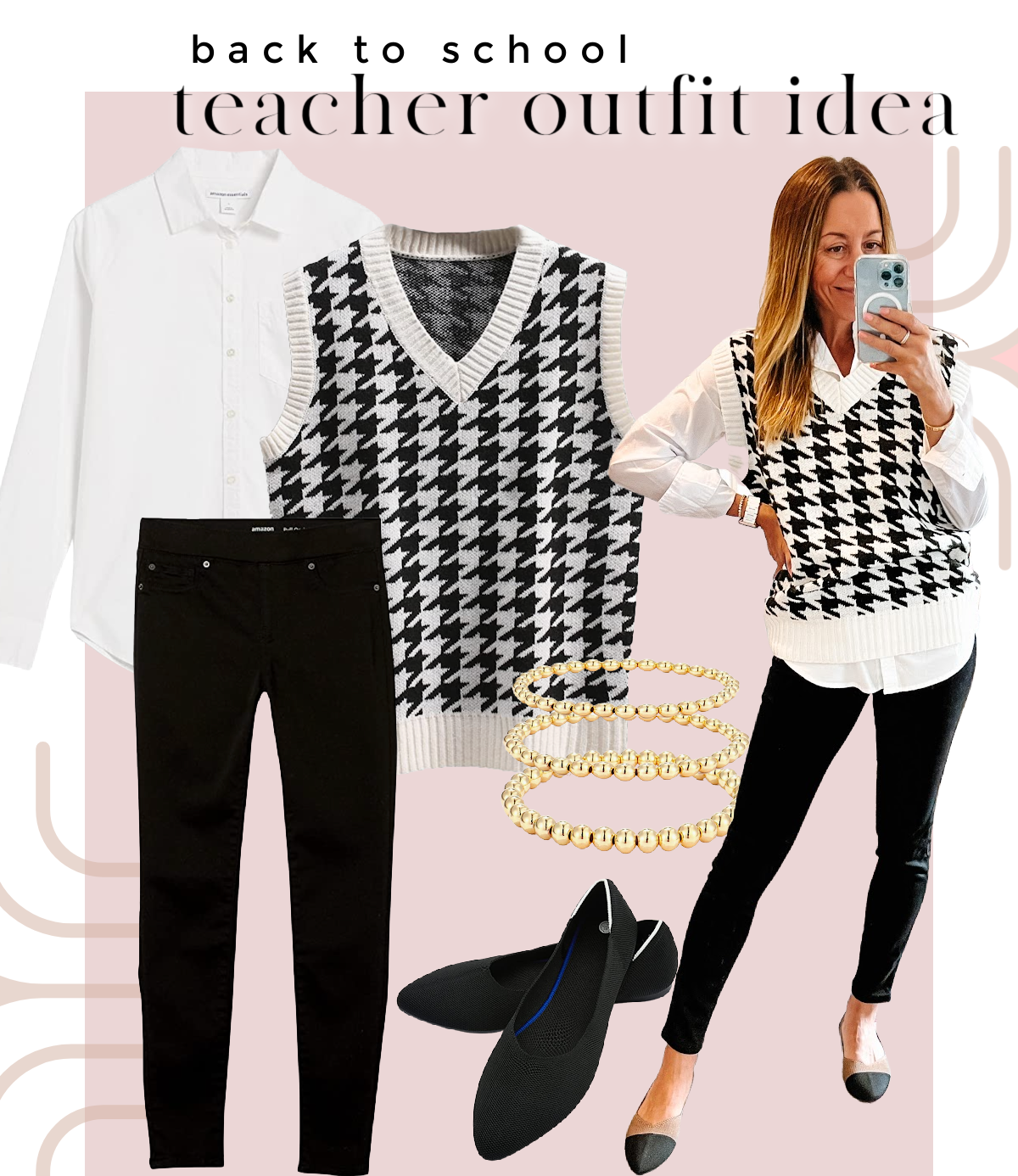 Shop the Look
---
Look 4 // Getting Graphic
I love a feel good graphic tee that doubles as a reminder to your students. I also love mixing a casual tee with a dressier pant. These tie waist joggers are so comfy, but feel dressed up.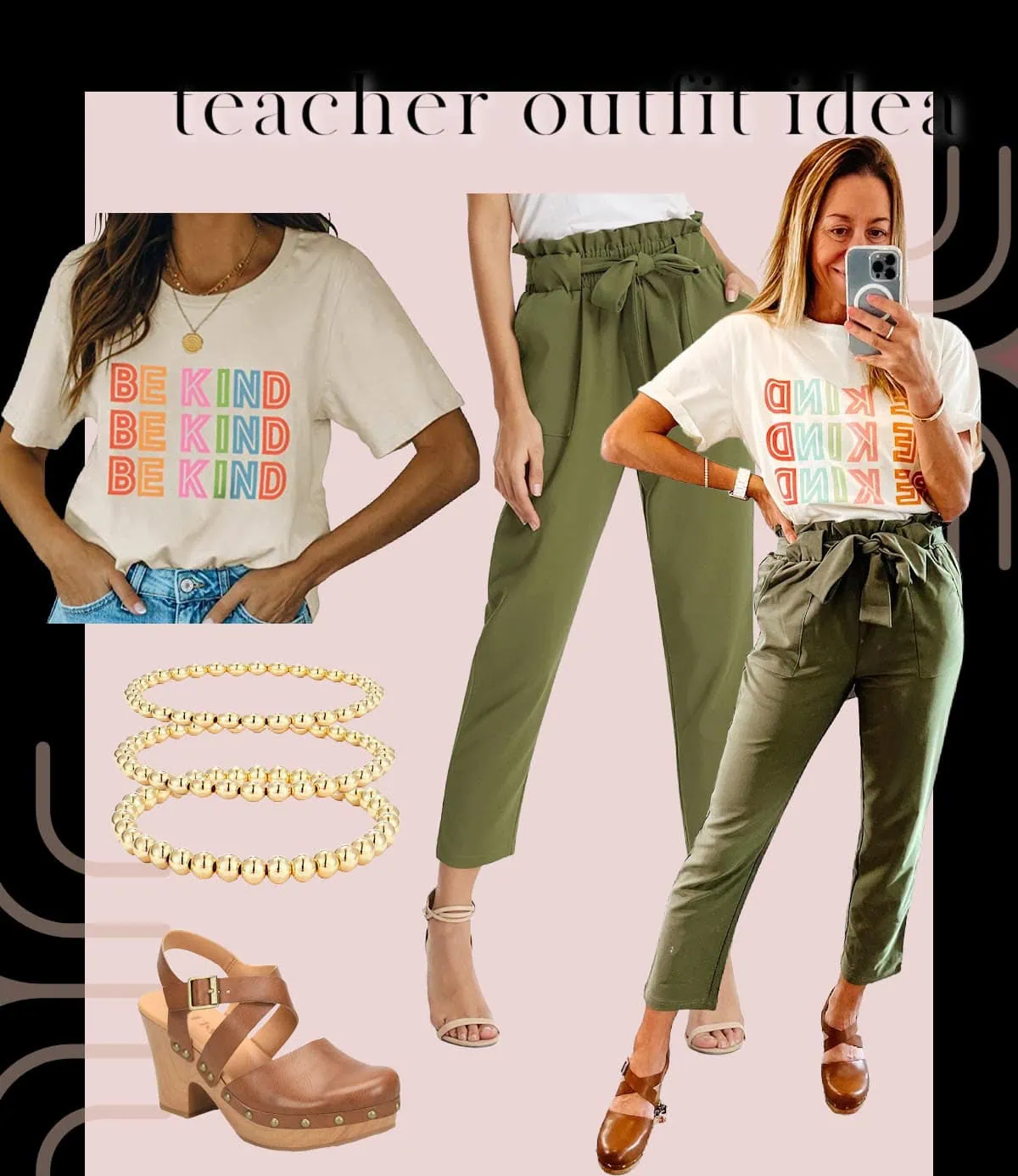 Shop the Look
---
Look 5 // Teacher's Pet
Taking those same dressy joggers and adding a textural blouse puts you at the head of the fashion class. A classic loafer mule and coin pendant streamlines this look.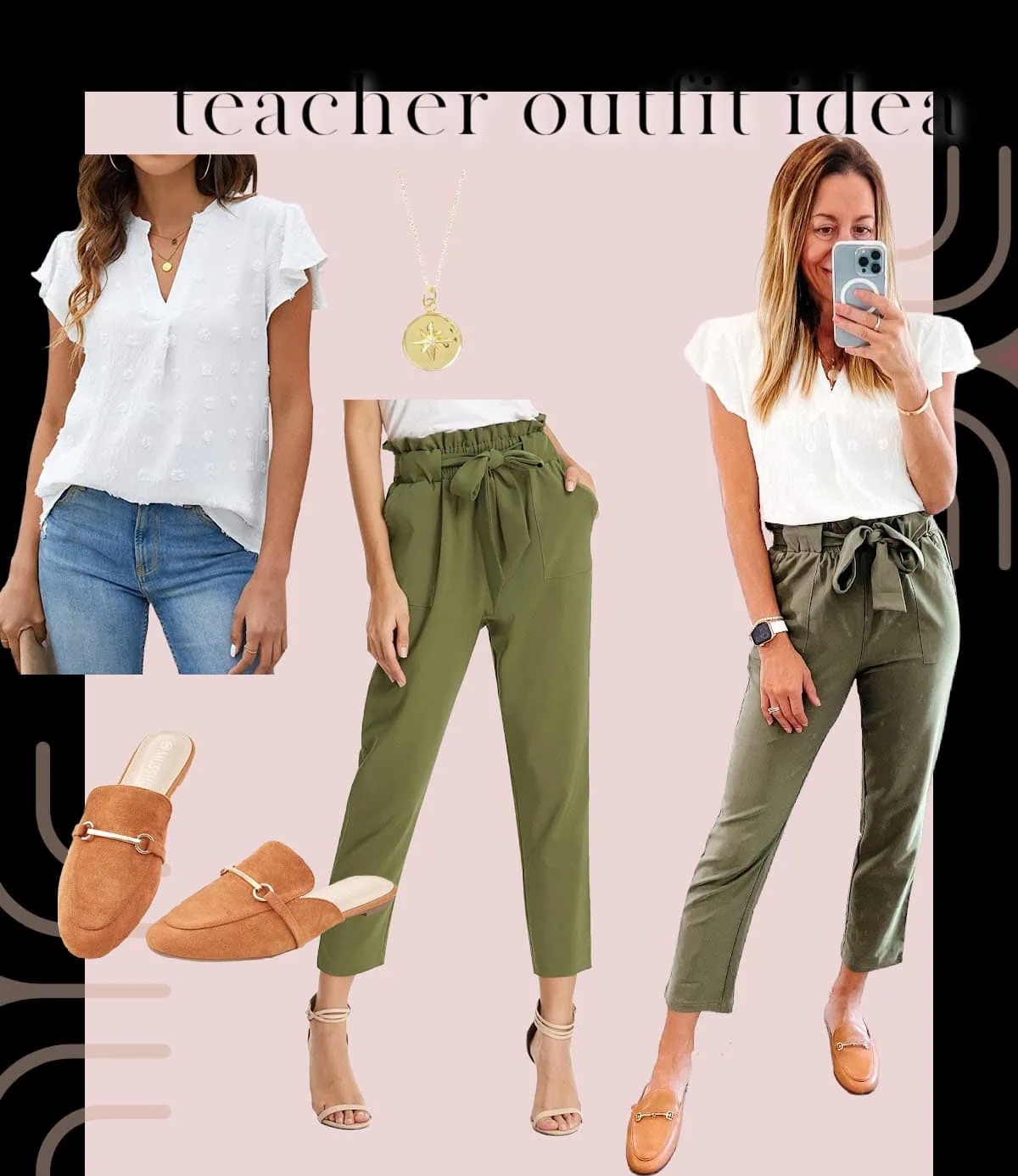 Shop the Look
---
Look 6 // Casual Friday
The easiest way to dress up denim is a long blazer. It's really as simple as that!
Shop the Look