Selecting paint colors is hard, but I will say it is easier than choosing tile and flooring because let's face it – it's way less permanent. Nonetheless deciding on paint colors for an entire house is a daunting task. Here's a tidbit I learned in Painting 101: Undertones are a thing and they can make or break a paint color which is why selecting the perfect hue can be cumbersome. Luckily I had a little (a lot) of help from Larina Kase our interior designer. What a sommelier is to wine, Larina is to paint – right down to the proper pairings (coming in another post). We landed on a mix of classic colors for the downstairs living area with some bold accents in certain places. Let's just say we had a little fun upstairs in the form of letting our kids pick their own bedroom colors. Like I said, paint isn't permanent, but with Larina's guidance I couldn't be happier with their selections. When our home is fully painted (and we have windows), I will update this post to share how everything turned out.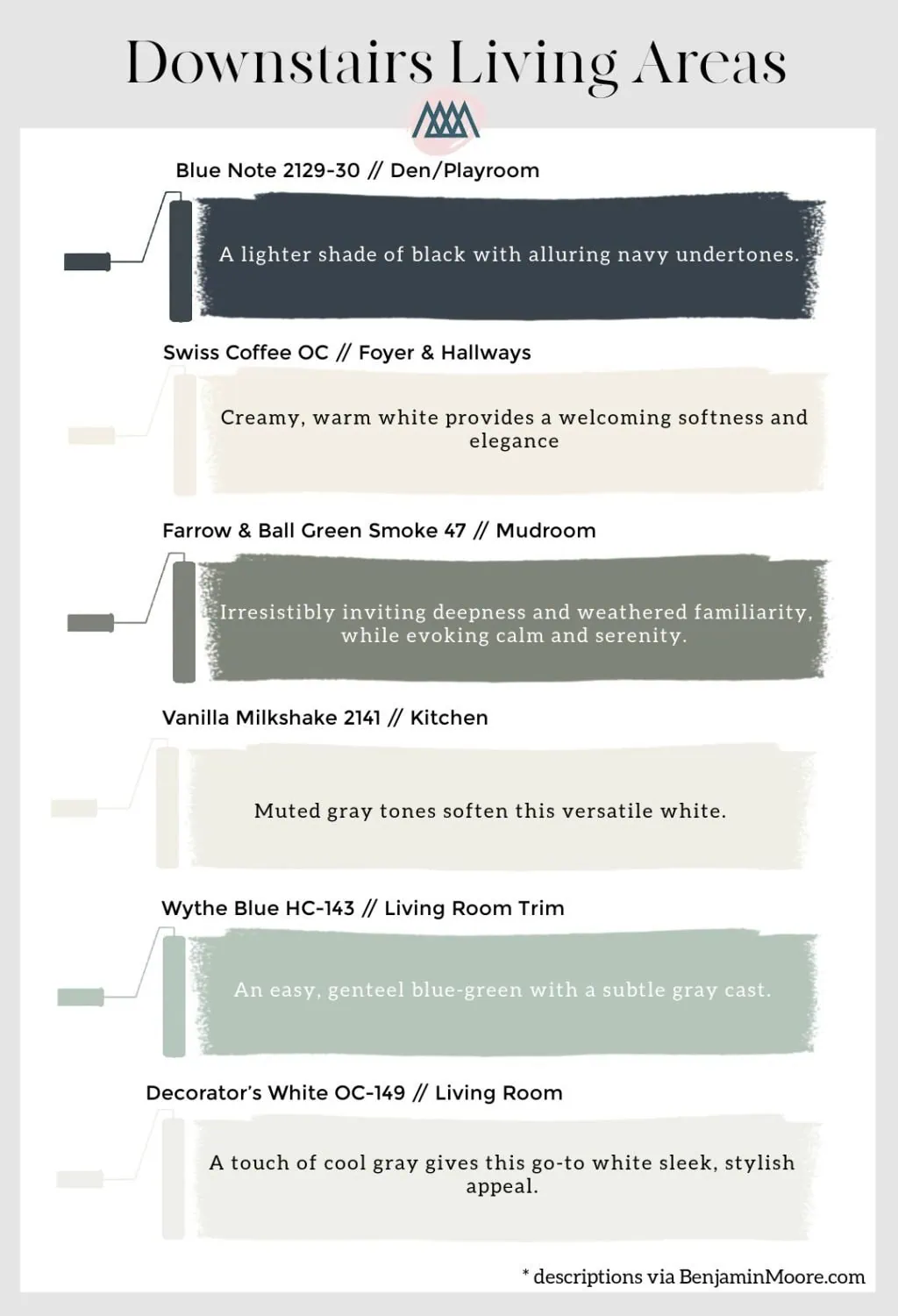 Downstairs Inspiration
Decorators White
Bright white paint with cool, gray undertones. We chose this for our living room that has pretty architectural elements and wanted those to shine.
Swiss Coffee
We chose this for our entryway because it's warm and inviting without being too yellow. It can have some green and gray undertones depending on the lighting but essentially it's a very popular off-white neutral. Also, Studio McGee painted most of her house this color so it must be a good one!
Vanilla Milkshake
I promise I didn't solely choose this color based on the name, but it did seal the deal. Our kitchen cabinets are two-toned (wrought iron and natural ceruse) and we thought a slightly brighter white would really make them pop. Vanilla Milkshake is a calmer more muted shade of white with gray undertones.
Green Smoke
I love doing bold colors in small spaces. It's a way to spark a little drama and break up the monotony of shades of white. Also, this is the color we chose for our mudroom and with four boys you can rest assured there will be no traces of white in that room whatsoever!
Blue Note
Again, we chose a darker color for the boys' den. It's a room for them to watch tv and play video games and I wanted it to feel cozy yet masculine. Blue note is very dark with navy undertones that softens it just enough.
Balboa Mist
Ahh the primary bedroom paint selection was one of the hardest. Our last bedroom was Revere Pewter and while we loved that, I wanted to try something different. With a calm, serene vibe at the top mind, we put tons of swatches on our wall and landed on this one. Balboa Mist is a warm neutral with violet/pink undertones.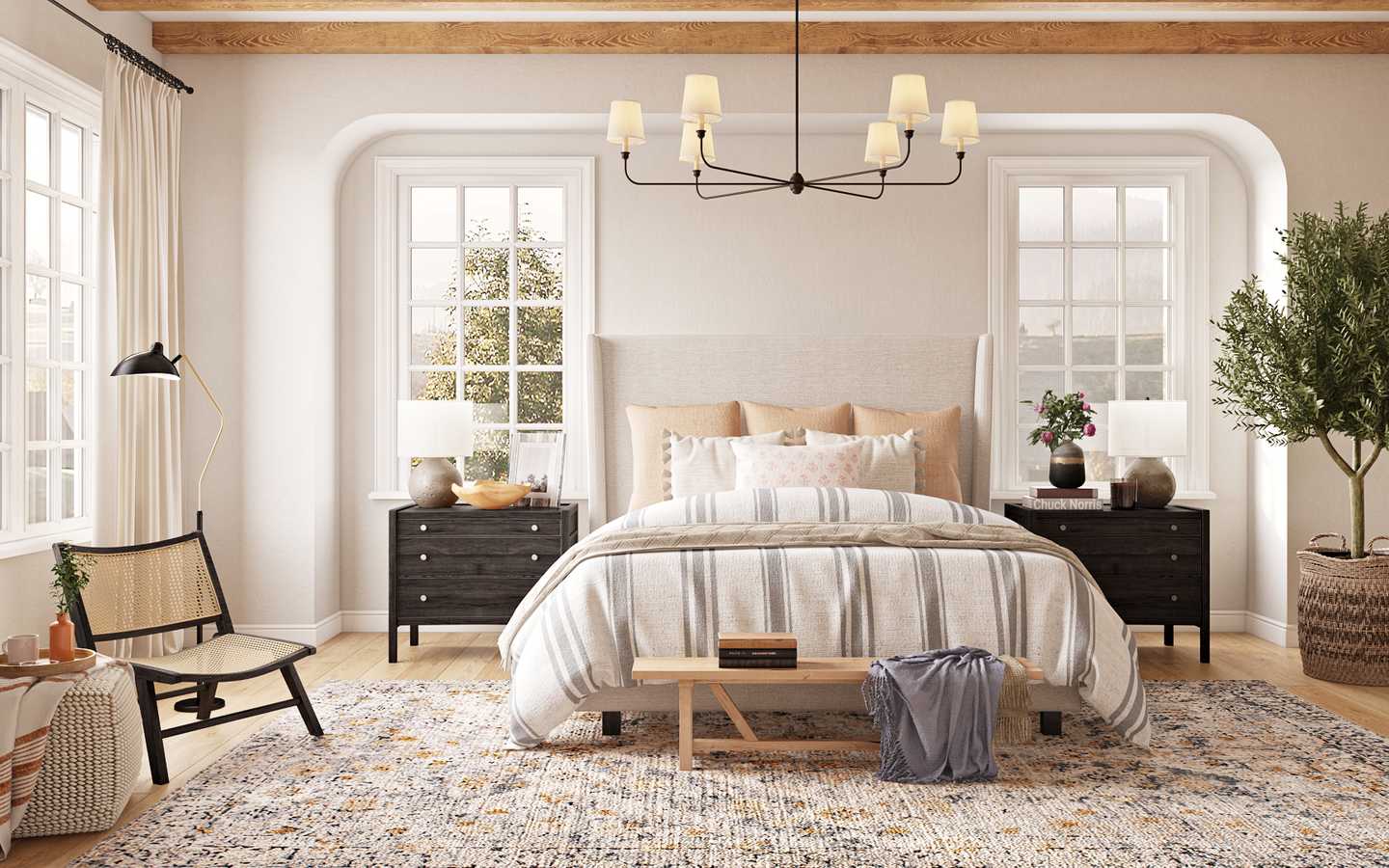 Gray Owl
While our younger boys went in full-on color splash mode, our oldest son kept it in neutral with this cool, green-ish gray paint color. It reminds me a little bit of Moonshine because it is is truly a chameleon depending on the light.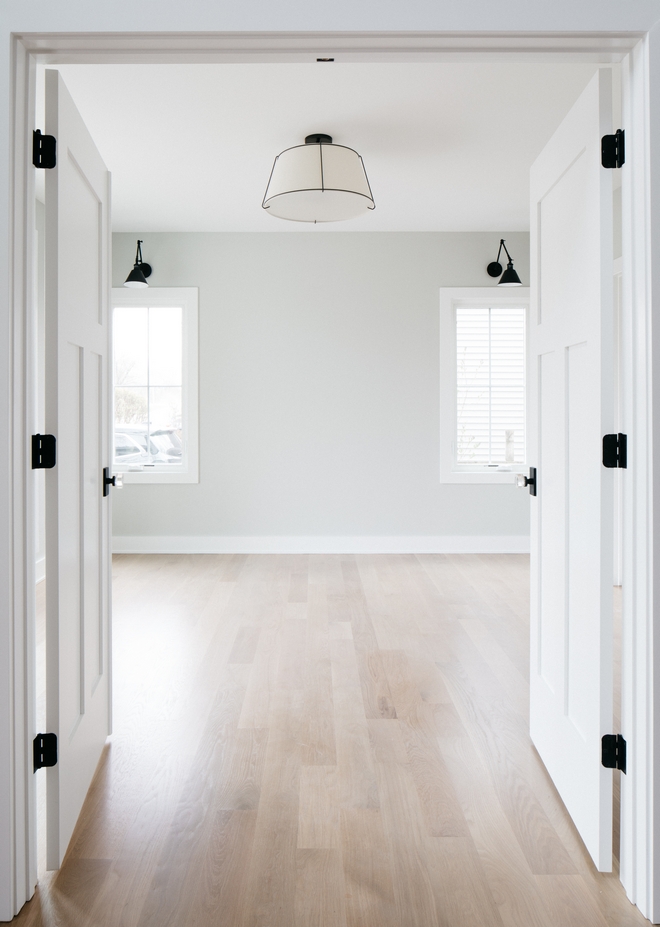 Gray Owl via Home Bunch
Bayville Blue
Not surprising our most fun-loving, spunkster chose this cheerful blue. In laymans terms, it's a teal (bluish-green) and since the walls are doing the talking, I'm strategically planning room decor to ground it in the form of tans and neutrals.
Phillipsburg Blue
In my own research of these paint colors I thought it was interesting that our youngest son picked a color in Benjamin Moore's Historic Collection that was released in 1976 to celebrate the US bicentennial. It's a collection of colors inspired by America's historic landmarks. These colors evoke a sense of tradition and elegance.
Athenian Blue
I call this UNC blue! It's definitely bright and happy and the perfect choice for my tween son – no moody blues here!
Follow along on Instagram and check out my "new home" highlight for more on our historic tudor renovation!